Egyptian doctors and others have posted dozens of photographs purporting to show revolting conditions at Egyptian hospitals, including images of stray cats and snakes roaming the halls, piles of garbage bags, filthy walls and bathrooms.
The photos are being collected on a Facebook page dedicated to highlighting the problem and creating public pressure for improved conditions.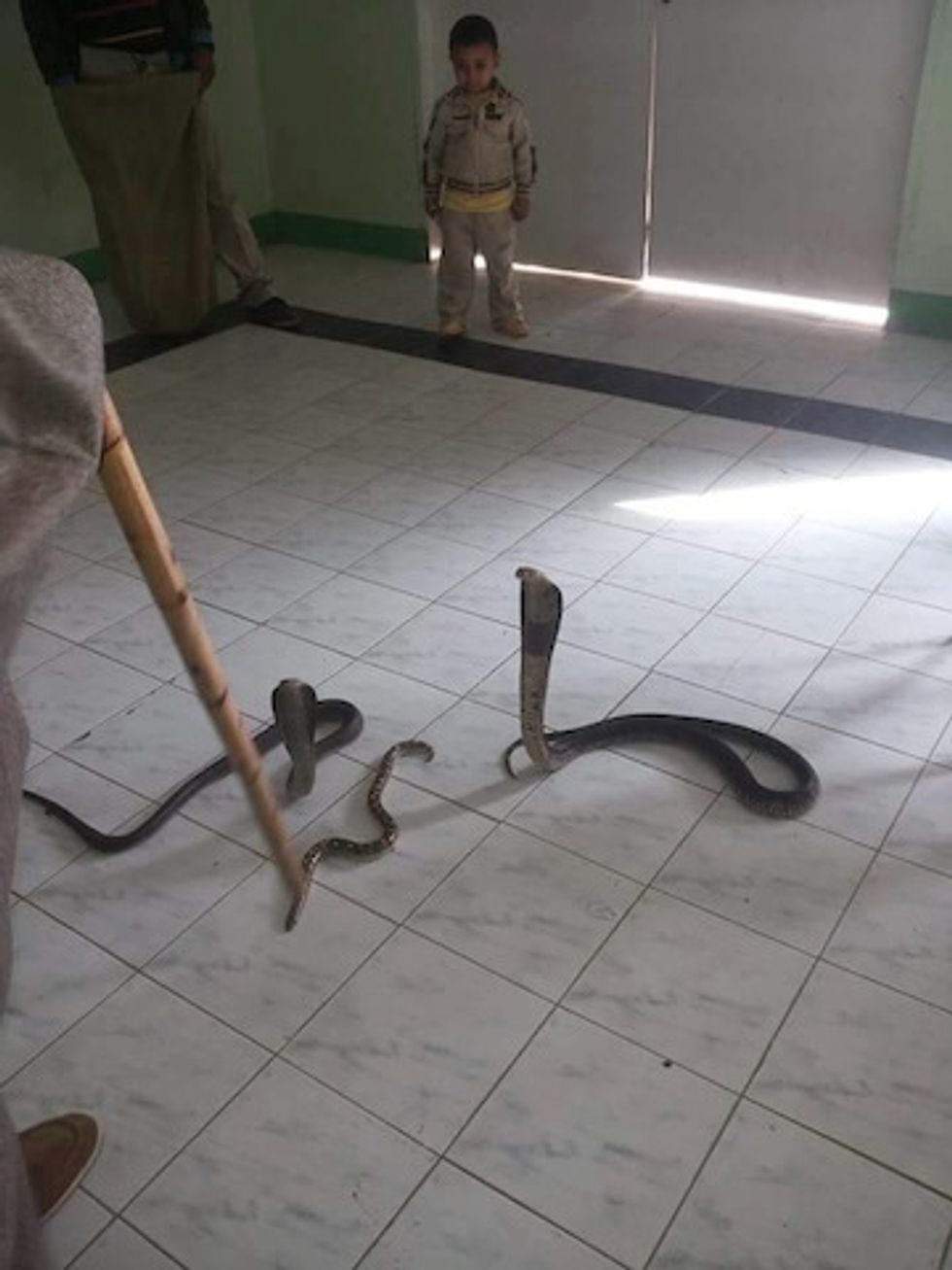 Among the more hair-raising submissions was this photo showing snakes apparently in a hospital not too far from a toddler. (Image source: Facebook)
The photos which are being posted anonymously purport to show deplorable conditions in hospitals in different parts of Egypt. The Egyptian news site Mada Masr reported that doctors have been sending in thousands of photos.
They are angry at being blamed for the decrepit conditions and at the generally poorly-funded health care system.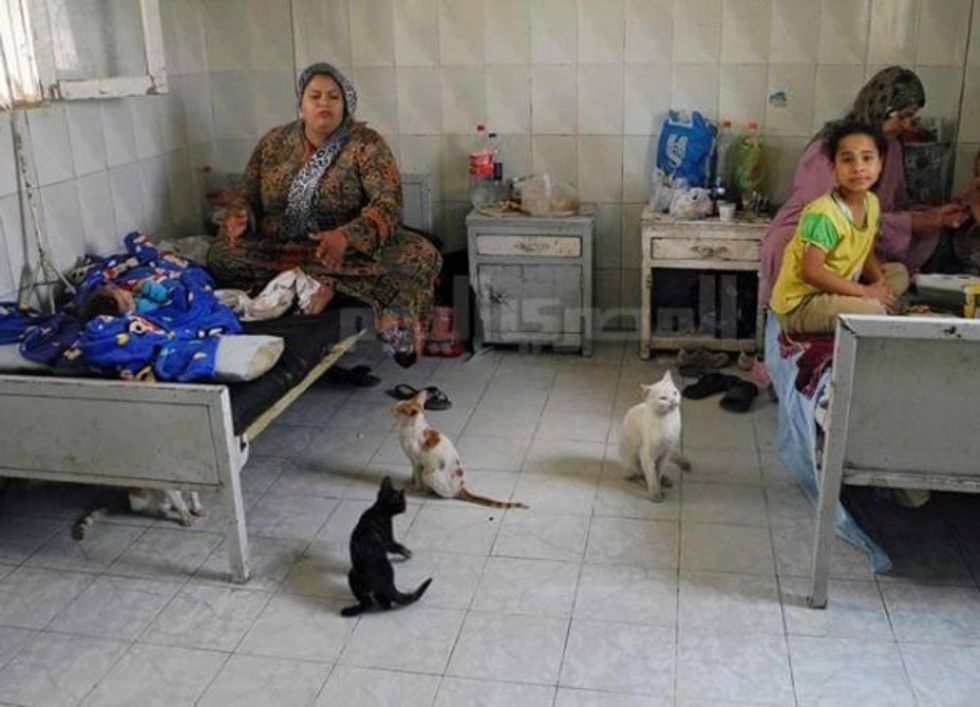 The kitties are cute but maybe not what the doctor called for. (Image source: Facebook)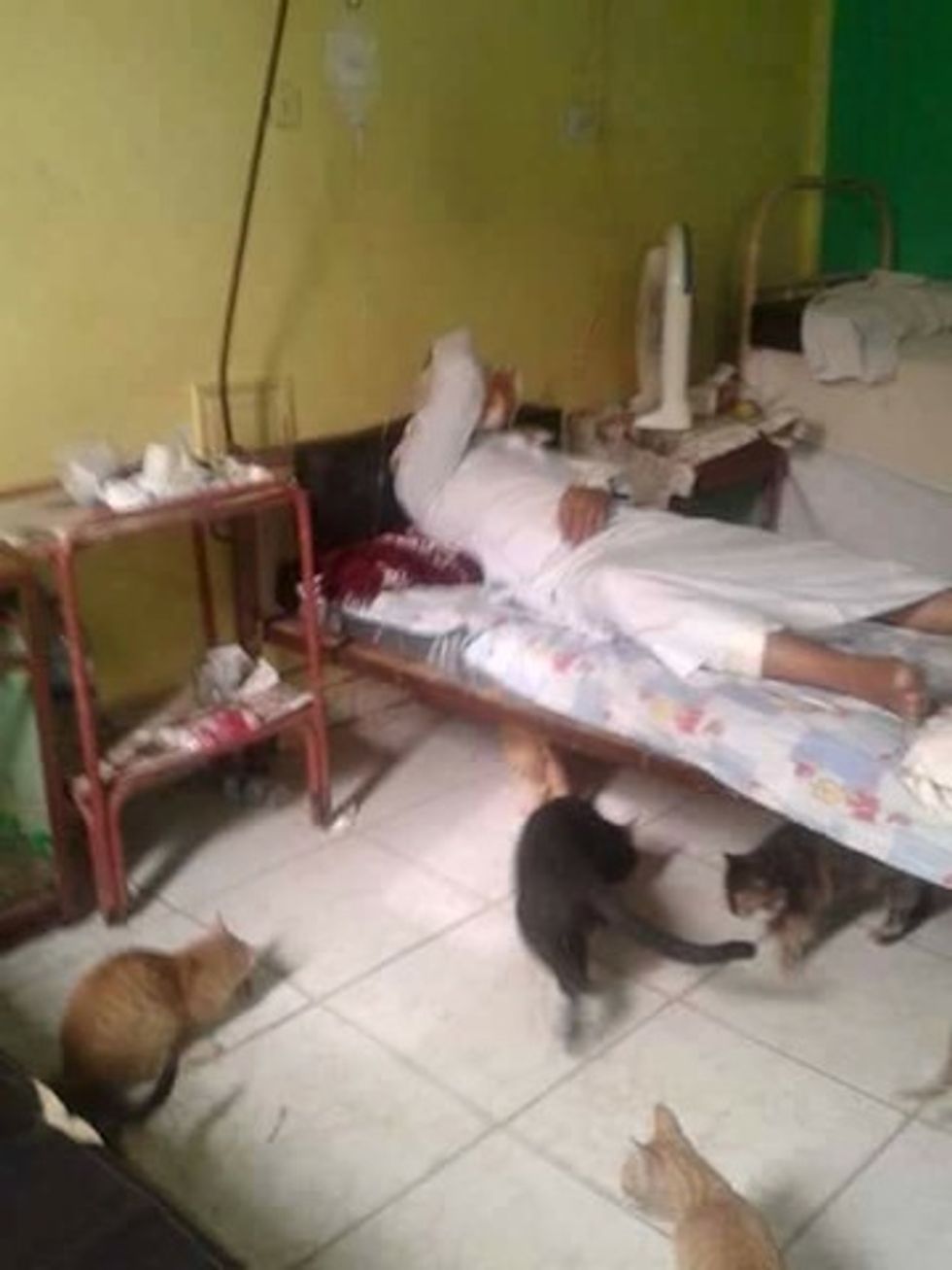 Cats scavenge under patient beds. (Image source: Facebook)
"Important notice: Please do not drink any water from the hospital as there is bacteria in the water that could lead to death," read one sign seen in a photo, the BBC reported.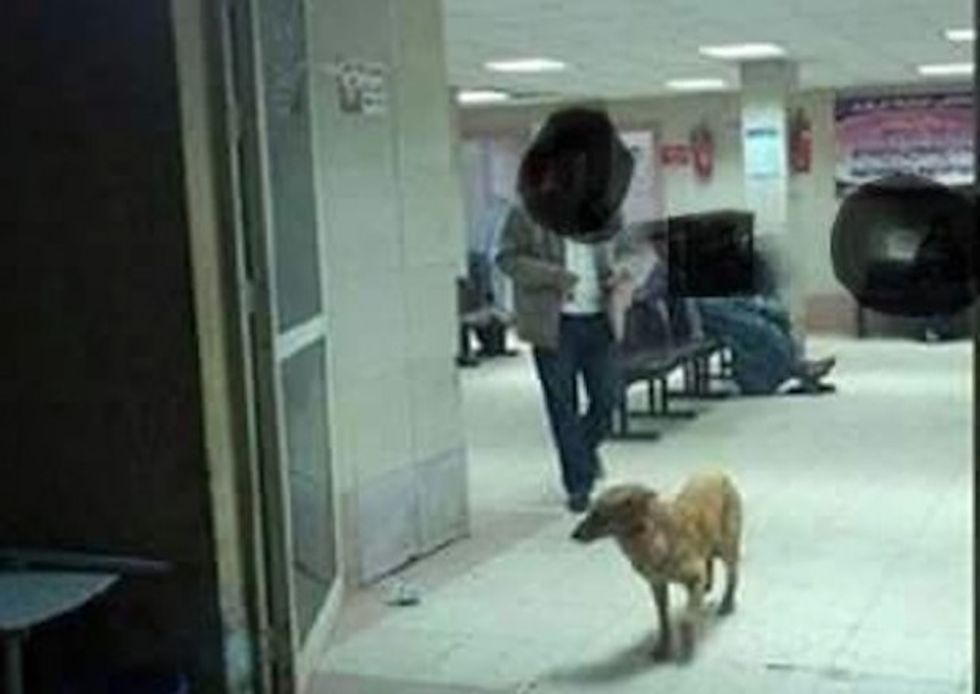 There was also a dog sighting. (Image source: Facebook)
In response to the public outcry, a Health Ministry spokesman told Shorouk News, "There are exaggerations in the campaign, not all images were taken recently and we're following up with the pictures that are being posted in order to verify the images."
TheBlaze is unable to independently verify the photos.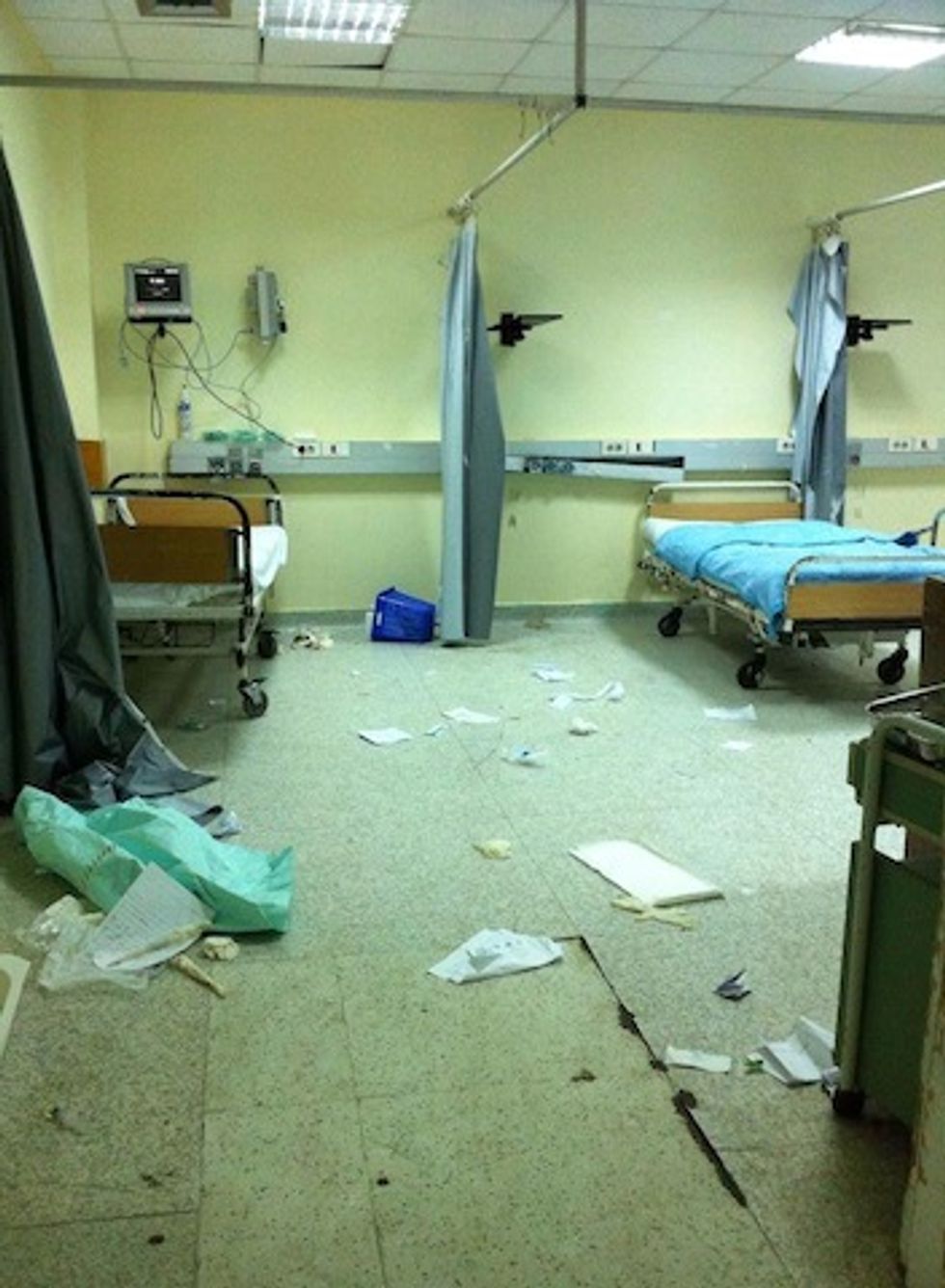 Photos showed garbage-strewn examination rooms, broken tiles and worse. (Image source: Facebook)
Egyptian Prime Minister Ibrahim Mahlab last week made a surprise visit to two government-run hospitals where he expressed "shock" at the decayed conditions, the BBC reported.
"I respect surgeons but the poor woman who is outside complaining is the one who paid for your education, and I'm here to serve these poor people," the prime minister reportedly said.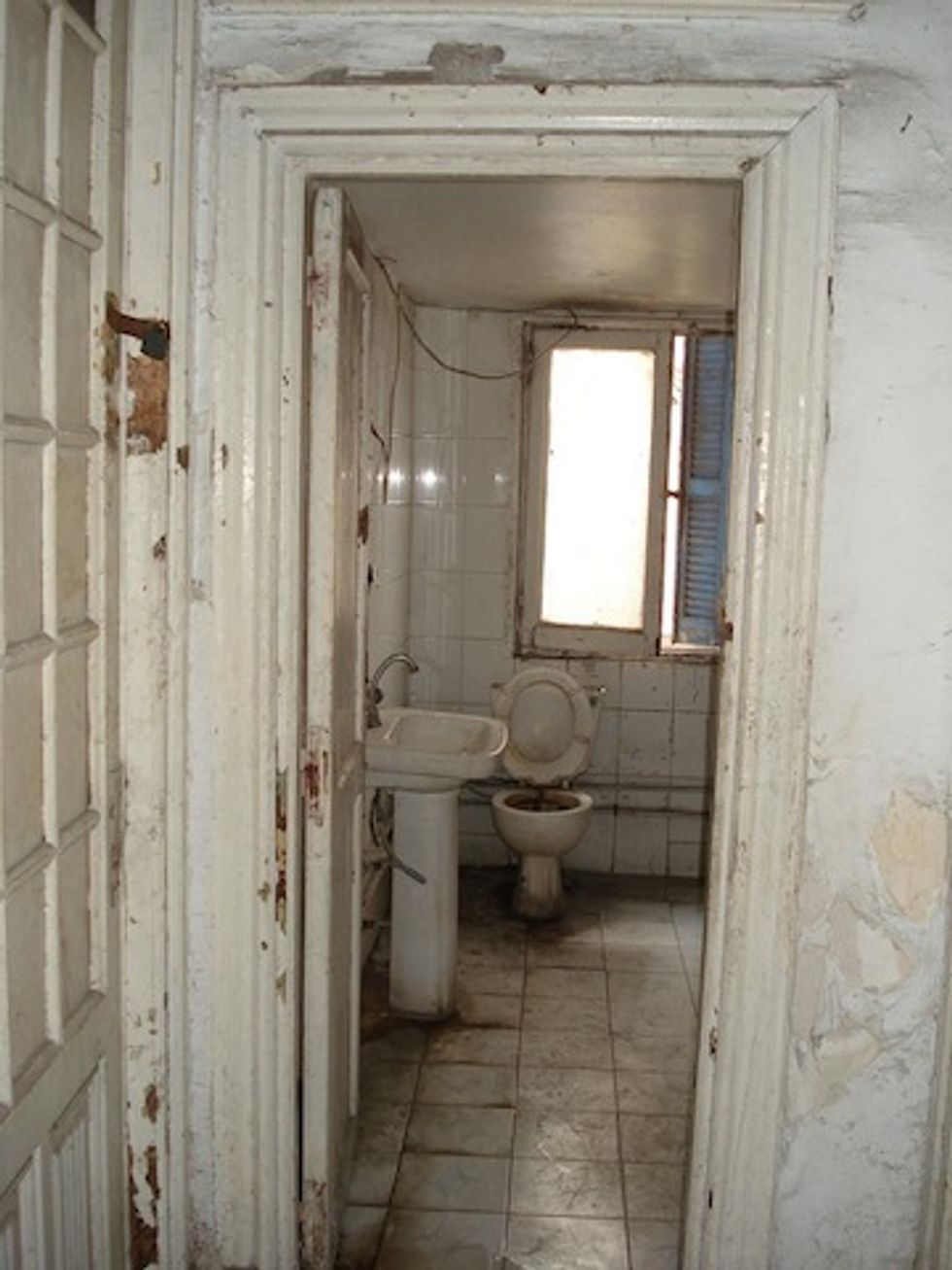 Doctors also posted photos of filth-covered bathrooms and hallways at their workplace. (Image source: Facebook)
The Facebook page was set up after the widely-covered visit. The New York Times reported that the Facebook page's title, "So he is not surprised if he comes," pokes fun at the prime minister's claim at being surprised at the conditions of government-funded hospitals.
The BBC pointed out that Egyptian doctors have held strikes in the past few years calling for more state funds to be devoted to health care.