The parents of Rachel Dolezal, the former president of NAACP's Spokane, Washington, chapter, said on Monday that their daughter has "some very serious issues." The parents recently revealed that Dolezal pretended to be black for years.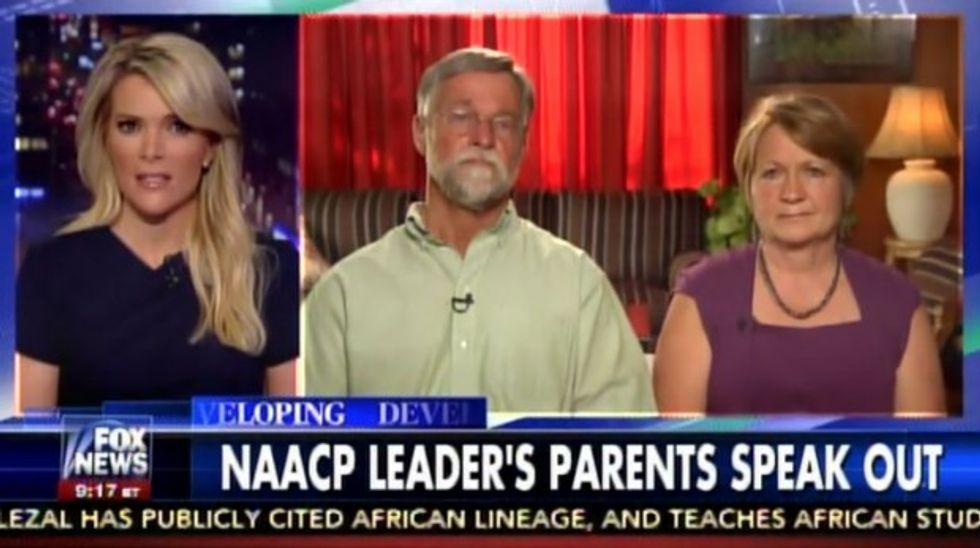 (Fox News)
In the past, Dolezal has claimed to be the victim of discrimination as both a white and black woman. She even falsely claimed her "black" father fled the south to escape violent racism.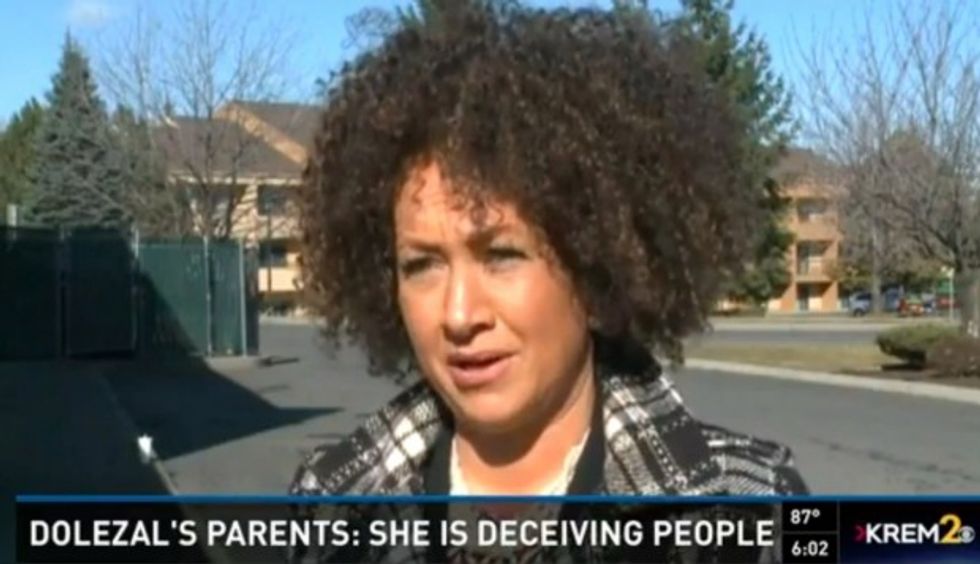 Rachel Dolezal (Image source: KREM-TV)
In an interview with Megyn Kelly on Monday night, Larry and Ruthanne Dolezal made it clear that their daughter may have mental health issues.
At the end of the interview, Kelly asked, "Last question, do you think she's pathological?"
"I think Rachel has some very serious issues. Yes," the mother replied.
(H/T: Gateway Pundit)
---