An Oklahoma man allegedly applied to a job at Google to make some extra money to better care of his autistic son. But not long before he was supposed to have a phone interview, something tragic happened that resulted in a "touching" moment that's now going viral.
Just three days before Reddit user "Britishwookie" says he was scheduled to interview for a job as data center facilities technician at Google's Mayes County, Oklahoma, location, his sister died. So he notified the company of his loss and hoped it could all still work out.
Once the company learned of the tragic circumstances, Britishwookie says they did something that companies of that size rarely do: He received a "touching" handwritten note from his perspective employer.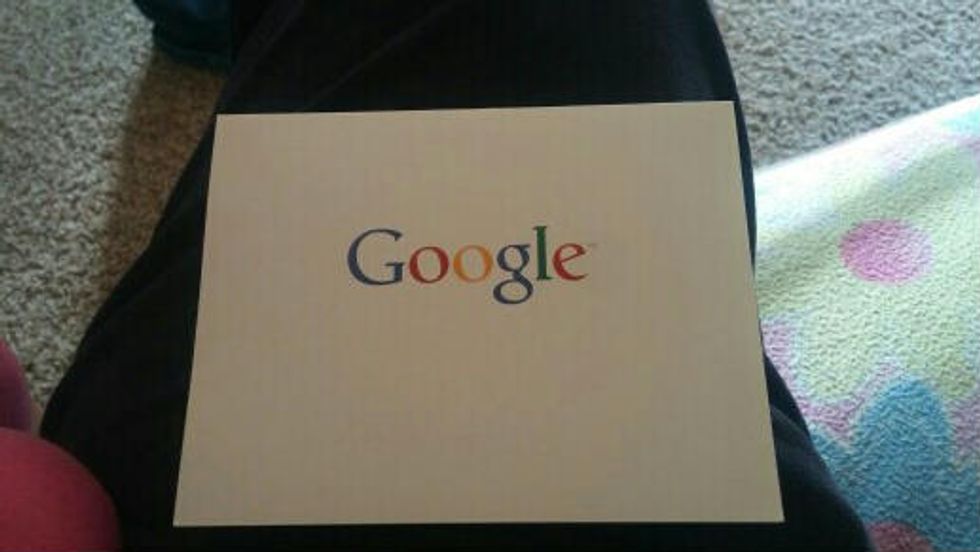 Image source: Imgur
The note read:
Dear Peter,

An email just didn't suffice when we heard of your and family's loss. I hope you know we are sincerely sending our most comforting thoughts your way in this difficult time. I hope you feel surrounded by much love.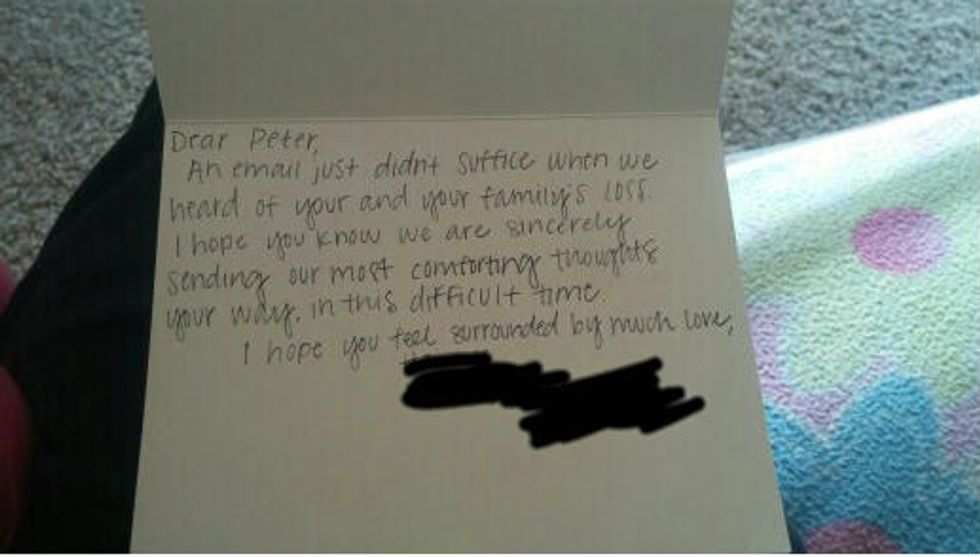 Image source: Imgur
Peter was moved.
"During the interview process at Google my sister died. They sent this in the the mail. I'm truly touched by the gesture," the title of Peter's Reddit post read.
Peter later clarified that it was three days before his scheduled interview that he lost his sibling. He also shared that he was going for the job to help take better care of his son, who has autism.
"The extra pay isn't to make it but is needed to keep my wife out of needing a job. Our son is autistic and while being on the high functioning side of things he really needs stability like his mother," Peter wrote.
Several users were curious as to whether Peter got the job – and he says he did get the offer. However, he isn't sure if he will take it.
"I've put the offer on hold for now. They are letting me have some more time to think about it all," he wrote.
"I'm conflicted since my company just promised another promotion. It would make the fourth one in two years. The company I work for is amazing too. The bad thing is working in the heart and industrial hazards. Also I dislike working 48 hours a week," he further explained.
Users who have responded to the post wished him well in his career, and many urged him to take the offer.
"Seriously, a job at Google can put you in the position to work anywhere. I'm terribly sorry for your loss, but take the job," Reddit user "Itsthewrongway" wrote.
A sign is posted on the exterior of Google headquarters on January 30, 2014 in Mountain View, California. Google reported a 17 percent rise in fourth quarter earnings with profits of $3.38 billion, or $9.90 a share compared to $2.9 billion, or $8.62 per share one year ago. (Justin Sullivan/Getty Images)
User "Nothappyjane" also chimed in: "So it, [G]oogle has been consistently voted one of the best companies in the world to work at. Not saying you'll be happy but you've got a chance in one if best workplaces on earth."
Peter replied to one user who encouraged him to take the job," 'Thank you and after so many people telling me to take it I just might."
(H/T: Daily Mail)
–
Follow Jon Street (@JonStreet) on Twitter