A Bronx VA hospital is under a federal investigation after the Department of Veterans Affairs discovered some questionable purchases by the facility that can't seem to be explained.
The VA inspector general's office is investigating whether medical facility employees may have abused the government-issued purchase cards, spending $54 million on prosthetic limbs in two years. According to the Washington Post, employees supposedly purchased prosthetic legs and arms at least 2,000 times. Each purchase totaled $24,999 -- just one dollar bellow the VA's limit on the purchase cards.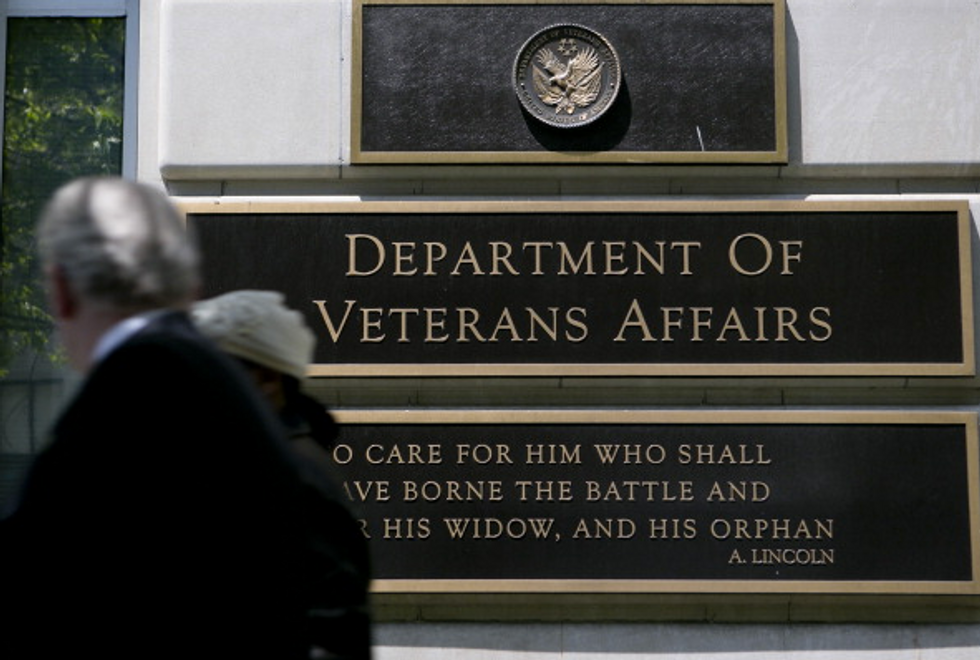 Getty Images/Andrew Harrer
VA employees have not turned over any documentation to authenticate the purchases and planned to claim they were destroyed during Hurricane Sandy, the Post reported.
"Gemma -- this isn't going to work," a senior adviser to former Secretary of Veteran Affairs Eric Shinseki wrote in an email obtained by the Post.
"The [congressman's] letter was dated 26 Sept and the storm was 28 October. Yet we talk about visits in December 2012 and again in January. Not clear why we didn't figure out in December that we lost the records and had to go back in January," the April 2013 email said. "This is not cleared."
Rep. Kathleen Rice (D - N.Y.), a member of the House Veterans Affairs Subcommittee on Oversight and Investigations, said she was "outraged by the lack of accountability" within the troubled VA.
"The damage caused by Superstorm Sandy was devastating and far-reaching, but the claim that all of these documents were destroyed strikes me as all too convenient and must be substantiated," Rice said in a statement. "We need to know exactly what happened to the documents, how and why this money was spent without written contracts, and who is accountable."
"I know there are good people within VA who sincerely want to regain the trust of veterans and taxpayers, and completing this investigation will be an important part of that effort," she said.
Rice called for the investigation into the Bronx facility in May during a series of hearings on the concerning spending practices of the VA. Richard Griffin, deputy inspector general, promised to alert Rice of the results of their investigation in a a letter.
Jan R. Frye, deputy assistant secretary for the VA, estimated that within 18 months, VA employees spent $1.2 billion on prosthetics by using the government cards without contracts, according to the Washington Post.