As runners powered through a half marathon in Franklin, Tennessee, they unexpectedly heard an all too familiar banjo riff. When they looked up, the runners saw what looked like the cast of "Deliverance" — and that was the point.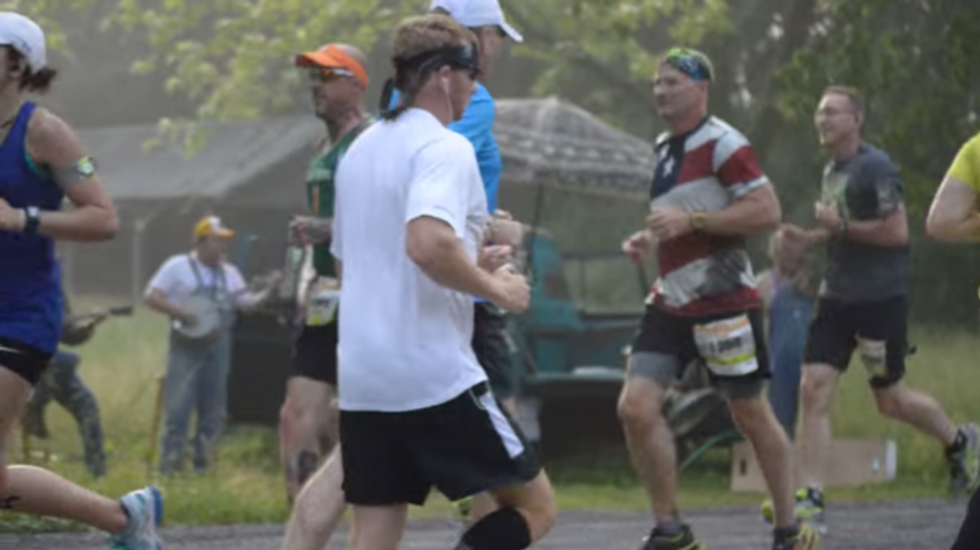 (YouTube screengrab)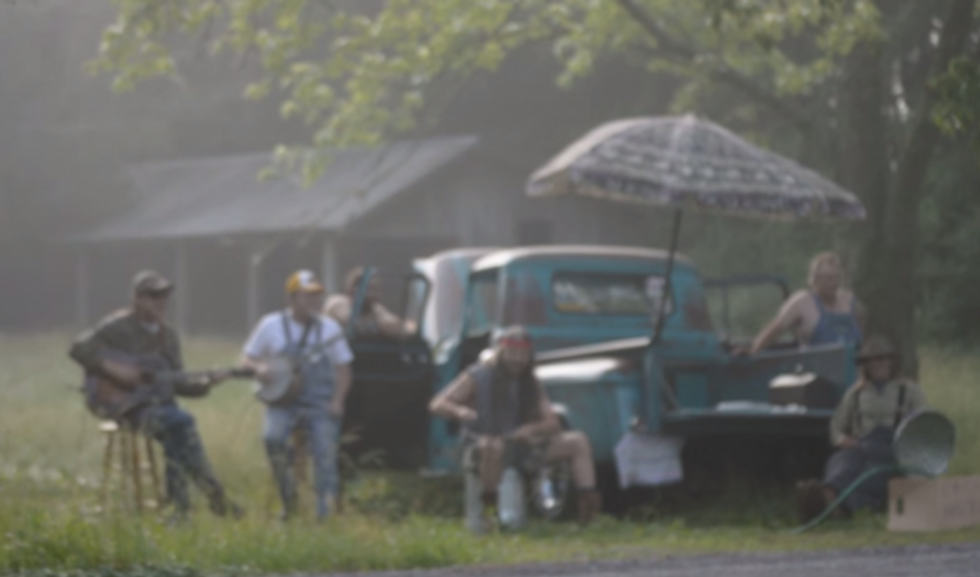 (YouTube screengrab)
Red Duck Cantrell and some of his friends decided to spoof the famous 1972 movie as a way to entertain participants of the third annual Franklin Half Marathon on Saturday, April Cantrell, the man's wife, told the Tennessean.
"What're y'all running from?" one of the men shouted at the runners over the sound of a pig's squeal and banjo picking.
After the initial wave of runners got over the confusion, Cantrell said others stopped and took pictures with the men. Marathon organizers even called the stunt "epic."
Apparently, the Internet agrees. The video of the "Deliverance" spoof quickly racked up over one million views on Facebook.
Watch the video below:
(H/T: Competitor)
---