Diane Larson worked as a package delivery woman for UPS for 33 years. Driving much of the same route for those three decades, she grew to learn people's patterns pretty well, and when there was a strange increase in the number of packages for one woman, Larson took action.
According to KOMO-TV, Larson noticed an elderly woman living at a downtown Seattle hotel went from getting about four packages a year to 10 a day.
"A lady that has never been on a computer — how is she ordering and why is she ordering stuff?" Larson told the news station. "It didn't take rocket science to figure out something's wrong here."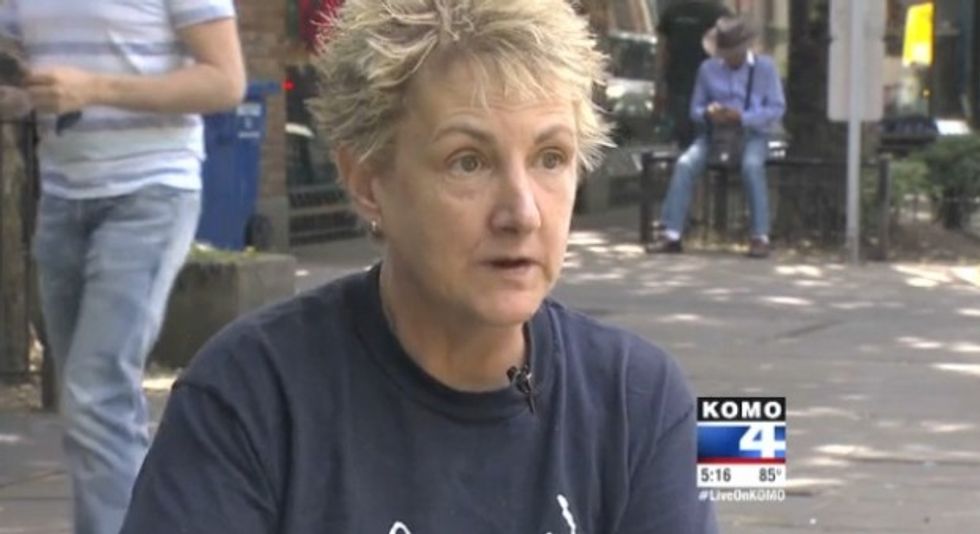 Diane Larson, who recently retired from her job with UPS after more than three decades, alerted police when she noticed more packages being delivered to a sick, elderly woman on her route. (Image source: KOMO-TV)
Larson contacted the Seattle Police Department who went to the apartment at the Hotel Andra where Velva Stockton lived with help from a live-in caregiver identified as 52-year-old Cassie Mizer. At the hotel, which Stockton owned with her late husband and arranged to live in after they sold it, police found dozens of boxes from online shopping sites, the Seattle Post-Intelligencer reported.
Citing charging documents, the Post-Ingelligencer noted that investigators reported that it appeared Stockton had memory problems. When asked about ordering packages online, Stockton denied purchasing anything to the police, saying she she was "almost dying" and didn't use the computer.
When police informed Stockton that Mizer, her caregiver, had allegedly spent thousands of dollars ordering items and on weight-loss treatments and Botox, the newspaper reported that the elderly woman said she was "shocked."
"I thought that I had somebody here that I could just … really trust," Stockton said, according to the charging documents reviewed by the Post-Intelligencer.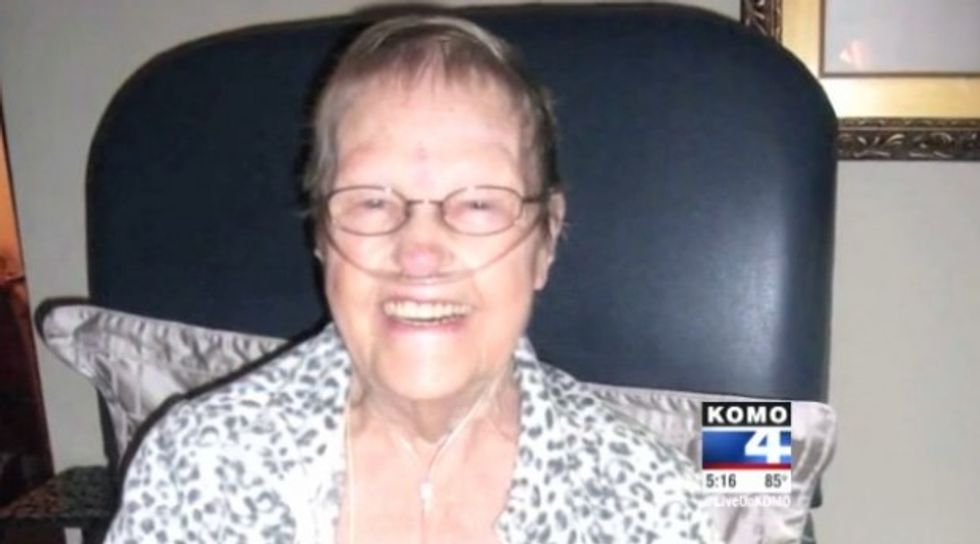 Velva Stockton passed away before prosecutors brought charges, but told police investigators that she thought her caregiver was someone she could trust. (Image source: KOMO-TV)
Investigators allege that Mizer stole more than $31,000 from Stockton, more than $18,000 of which was spent on online purchases, according to the newspaper. Mizer was charged with first-degree theft and will appear in court in September, KOMO reported.
Stockton, according to the news station, died in 2014 before charges were brought against Mizer, but Larson said Stockton's grandchildren have expressed their thanks.
"I think of my grandmother," she told KOMO. "Who could do that to some older person?"
Watch KOMO's report:
For more details on the case, check out the Post-Intelligencer's full article.