He tried and he tried, but a burglar was no match for the bolted-down cash register in a Philadelphia restaurant.
Surveillance video captured the intruder entering Mrs. K's restaurant late after closing last week, and his desperate struggle to make off with the register.
The Philadelphia Police Department released the video showing a man using a key to get into a restaurant around 3 a.m. Friday. Once inside, he goes straight to the counter.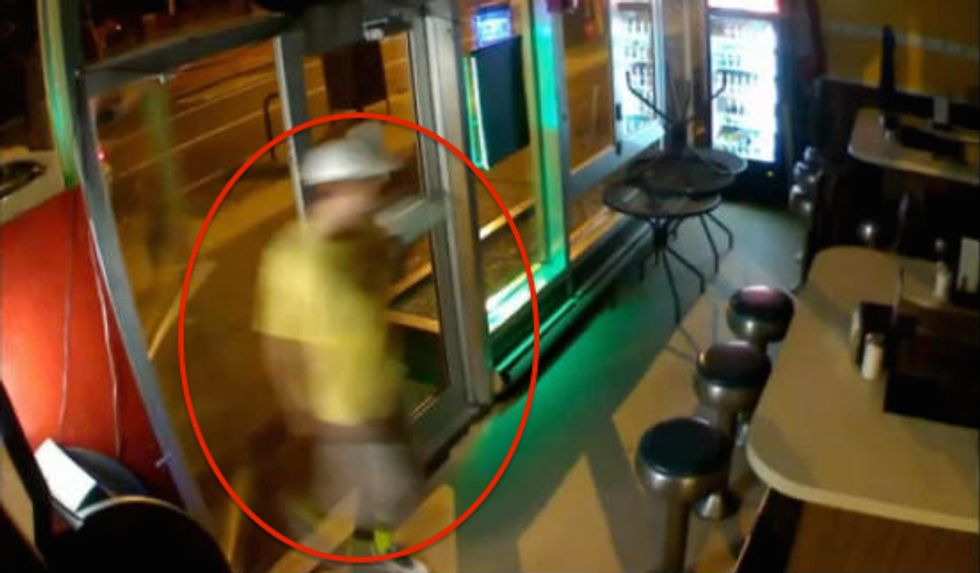 Image source: WCAU-TV
Philly Magazine reported the suspect managed to get out with one cash drawer, but when he came back in from dropping it in his car outside, he found the second drawer to be more a challenge.
The register was bolted to the counter, and the man didn't appear to have any tools at his immediate disposal. Nearly two minutes into the video, he was still struggling to loosen the counter's grip on the register, until he eventually realized the bolts weren't budging.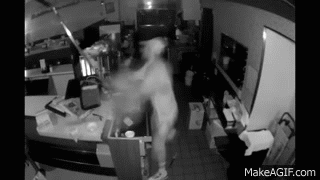 Image source: Surveillance video via Philly Magazine
Eventually, he gave up and walked out, leaving the money in the second drawer behind.
Police said they don't know the burglar's identity but said he has short dark hair, several tattoos on his left arm, a tattoo on his right forearm and was last seen wearing a white "NY" hat, yellow shirt, tan shorts and Nike sneakers.
The suspect drove away in a white four-door sedan, according to WCAU-TV.
Philly Magazine reported the man works at the restaurant; an employee there told TheBlaze she was not at liberty to discuss the matter.
See the man's embarrassingly unsuccessful attempt:
(H/T: WCAU-TV)
–
Follow Jon Street (@JonStreet) on Twitter