The FBI and local law enforcement are still trying to determine who is responsible for severing fiber optic cables in multiple places throughout the San Francisco Bay Area during the past year.
Authorities said vandals have intentionally cut the buried cables in at least 10 different instances in Berkeley, Fremont, Alamo, Walnut Creek and San Jose, California. FBI Special Agent Greg Wuthrich told the San Francisco Chronicle that most of the incidents happened in the middle of the night.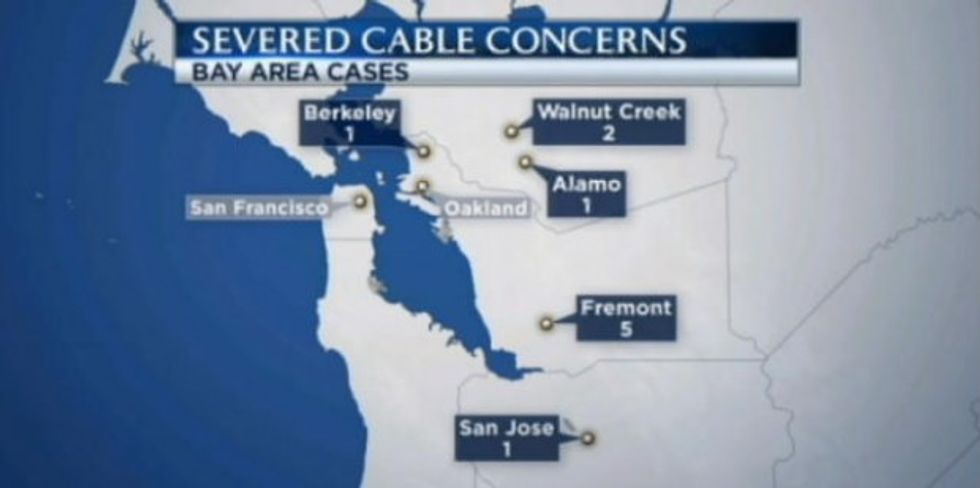 Image source: KNTV-TV
FBI officials said that whoever is responsible may have dressed up in telecommunications crew uniforms to avoid getting caught. The cables are accessible by picking up the manhole covers in the streets. A number of telecommunication companies own them, including AT&T, according to the Chronicle.
Officials did not say how much it will cost to repair the damage.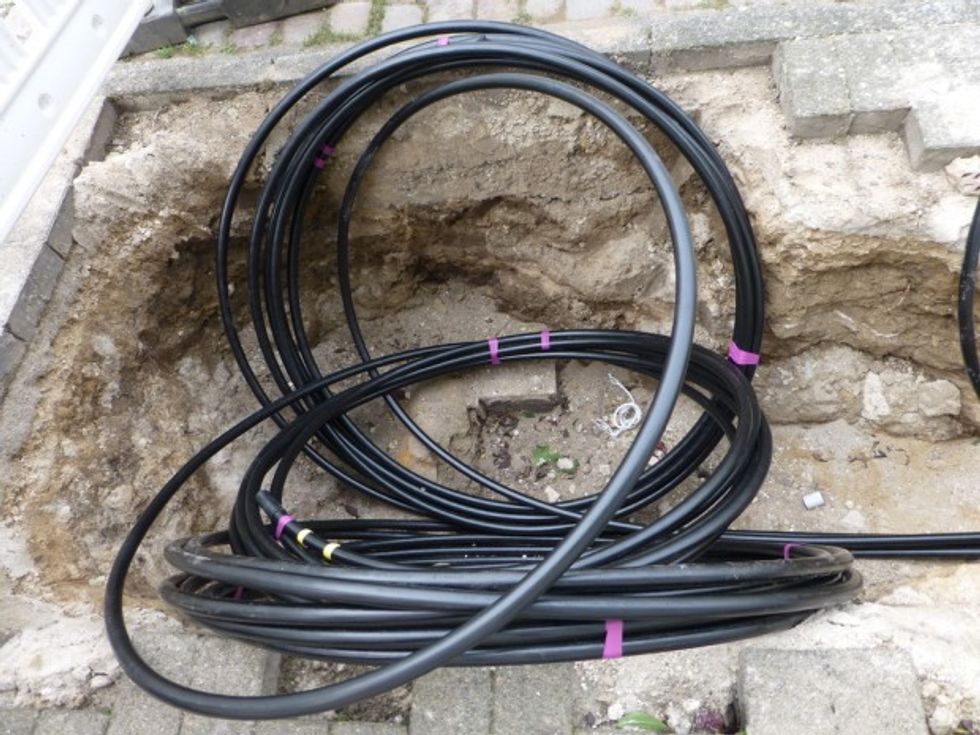 Photo credit: Shutterstock
KNTV-TV reported that authorities have some ideas as to what the vandals might have wanted with the fiber optic cables but didn't provide any examples. According to Wuthrich, however, the vandals were not interested in selling the wires for their copper value.
The first reported incident was all way back on the night of July 6, 2014, when several of the cables were severed in various locations. Then on Feb. 24, two more were damaged and even more were cut as recently as June 8.
It's not clear whether the same person, or persons, is responsible for the multiple acts of vandalism, but it is not believed that they are related to another string of incidents that occurred both in 2009 and 2013.
The FBI did not immediately respond to a request for comment from TheBlaze.
In 2009, vandals managed to cut fiber optic cables near Santa Clara, Santa Cruz and San Benito counties. The damage resulted in landline, cell phone and Internet outages for tens of thousands of customers.
And in 2013, vandals broke into a Pacific Gas and Electric Company substation and severed fiber optic cables that caused widespread phone outages, including for emergency dispatch services. The substation vandals were also armed with rifles to shoot out the transformers there, KNTV-TV reported.
(H/T: KNTV-TV)
–
Follow Jon Street (@JonStreet) on Twitter