It started with a simple act of kindness.
Charity Stewart Robinson recently attended a rodeo in Gladewater, Texas, with her children — and soon spotted her newly adopted son Lincoln latching onto a "stranger" at the end of their row.
The grateful mother posted a photo Saturday night on her Facebook page, along with this note:
Dear stranger next to us at the rodeo,

When my son came up to you and grabbed your arm, you didn't know he used to be terrified of people. When he talked to you about the bulls, you didn't know he was diagnosed with a language disorder. When he jumped in your lap and laughed as you tickled him, you didn't know he had a sensory processing disorder. You also didn't know as his mother, I sat in my seat, with tears running down my face, sneaking this photo. When we adopted him a few short months ago, we didn't know how long it would take for him to laugh, play and engage others like this. You didn't know any of this, but you took time to connect with a child who has had to fight to learn to connect. My heart is full. Thank you.
Robinson's heartfelt post quickly went viral — it's so far spawned over 150,000 shares — and not surprisingly she learned the identity of "stranger."
More from Robinson:
Last night when I shared that photo, he was a stranger. Today he is a friend we sat next to in church. Here is Lincoln and his cowboy friend, Jason Taylor, preacher of Bar None Cowboy Church in between Henderson and Tatum. When we went to bed I had no idea when I woke up that post would be shared by so many. I also had no idea God's plan for us was to drive 45 minutes to his church to be blessed by Jason, his message and his sweet congregation. So lucky that God made sure our paths crossed last night.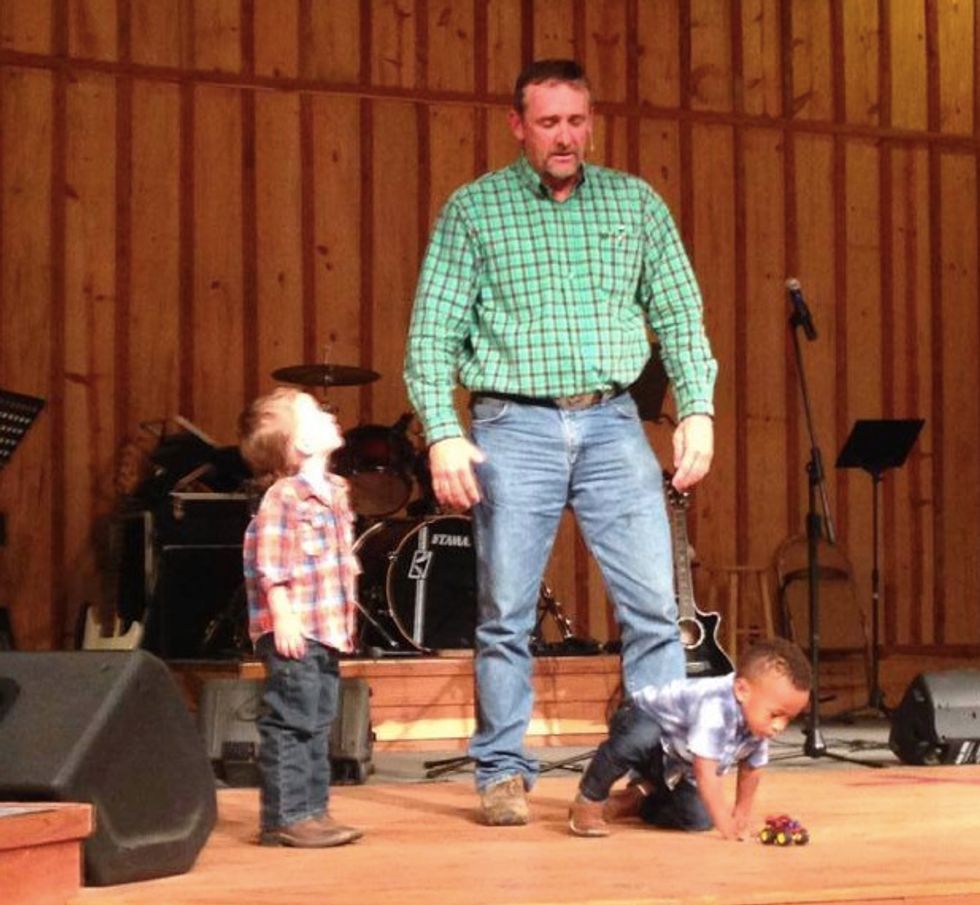 Image source: Facebook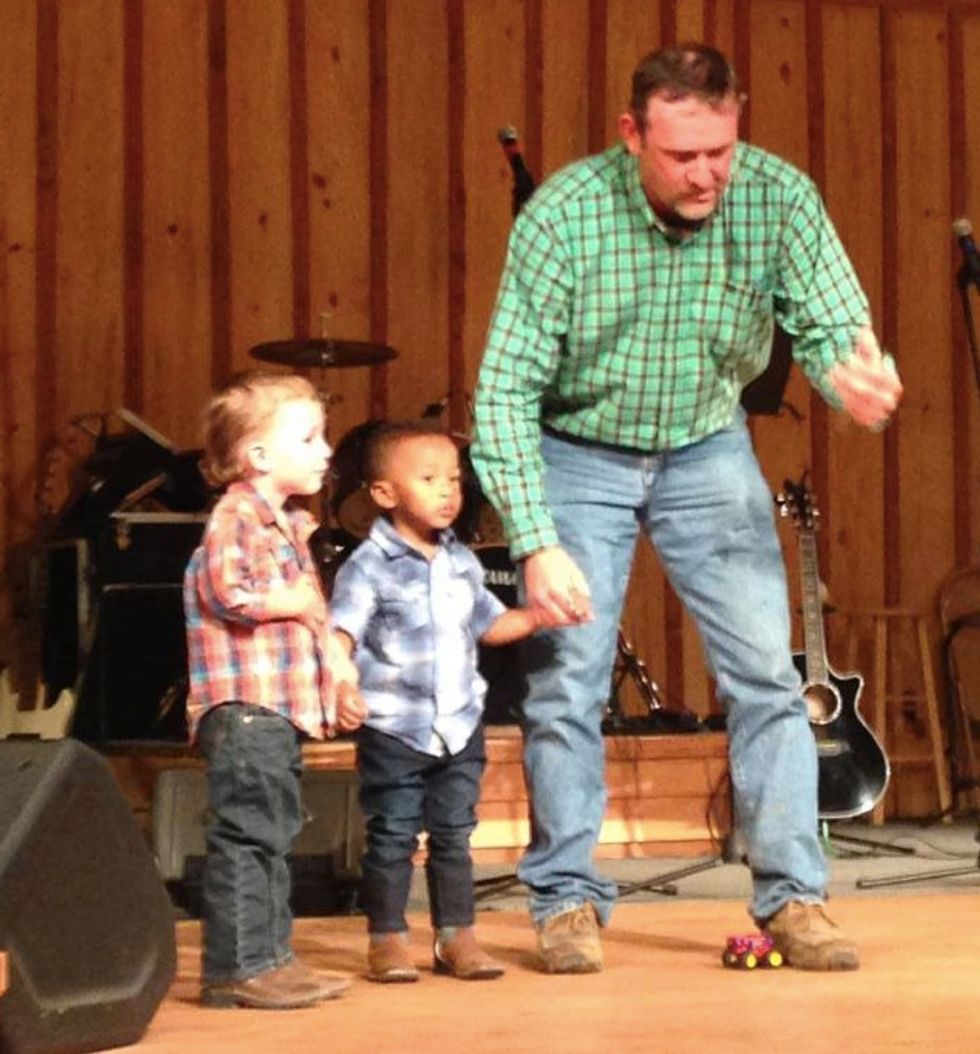 Image source: Facebook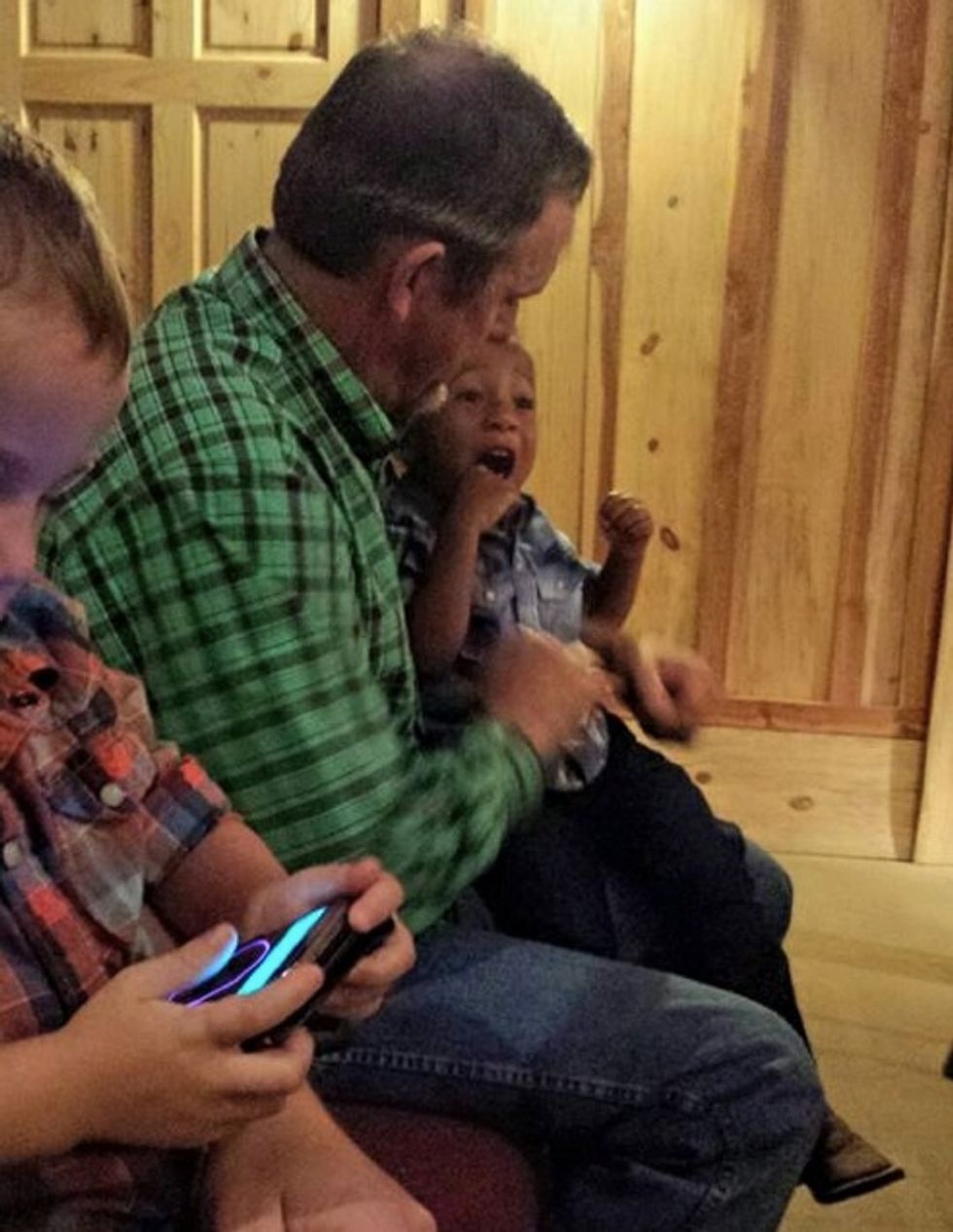 Image source: Facebook
"I still can't believe this is happening," Robinson added. "The biggest things I take away from all this are: You never know whose life you can touch through a kind word or action. Be the difference you want to see in the world. Let God's love show through your actions. There is plenty of good still left in the world, you just have to look a little. Oh, and adoption is awesome. Everyone should do it."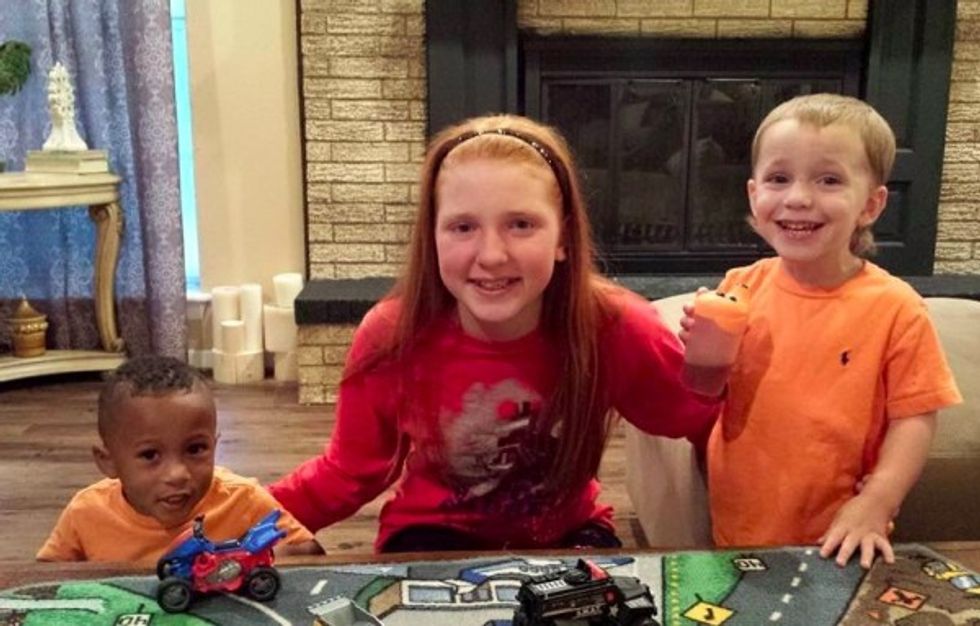 Lincoln with his new siblings (Image source: Facebook)
"The Lord has blessed us ..." Robinson noted Tuesday.
(H/T: IJ Review)
—
Follow Dave Urbanski (@DaveVUrbanski) on Twitter