© 2023 Blaze Media LLC. All rights reserved.
Supermodel Emily Ratajkowski Blasted for Teaming Up With Planned Parenthood
"Dissapointed."
Supermodel Emily Ratajkowski was blasted Wednesday by the National Right to Life and other critics after announcing her partnership with Planned Parenthood.
"It's sad, but Emily Ratajkowski's support for Planned Parenthood is just another in a long line of men and women who have used their fame and notoriety to gloss over the reality that Planned Parenthood is the nation's largest provider of abortion," National Right to Life President Carol Tobias said in a statement sent to TheBlaze.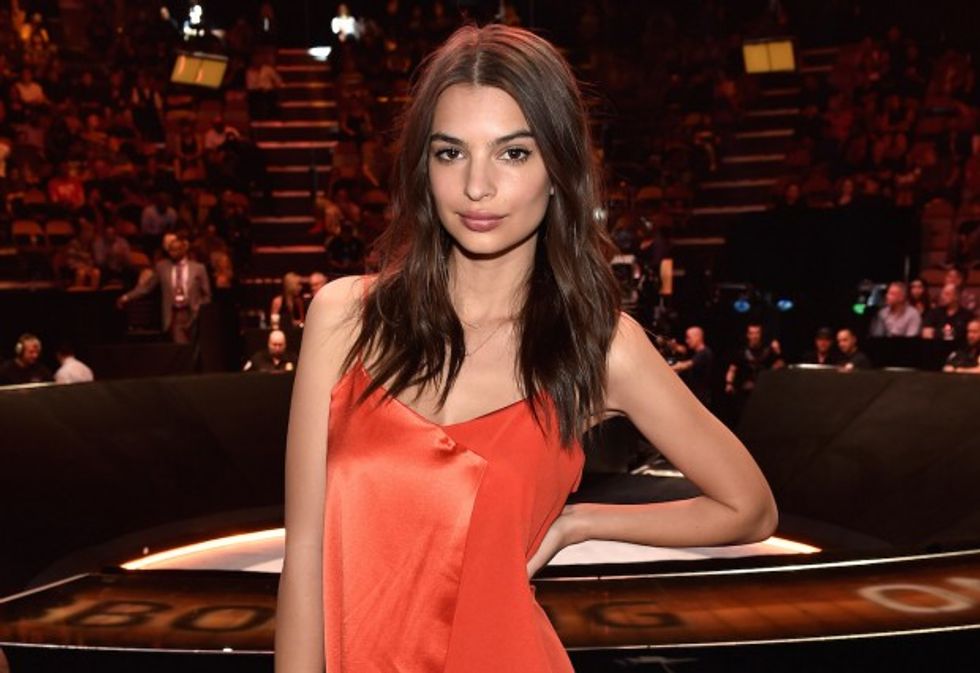 David Becker/Getty Images for DIRECTV
"Either these people are unaware of Planned Parenthood's real agenda of unrestricted abortion for any reason, or they just don't care," Tobias added. "Try as they might, however, they can't gloss over the reality that abortion is big business for Planned Parenthood."
Ratajkowski, a Sports Illustrated swimsuit model who has also played in a number of recent movies, turned to Instagram Wednesday to showcase her Planned Parenthood PSA.
Calling it something "very near and dear to my heart," the "Gone Girl" actress said she supported the organization for making birth control available to women.
While Ratajkowski received many comments of support, others expressed disappointment for her support of an organization which performs abortions.
"Planned Parenthood has killed more than 1 million babies in abortions in the last 3 years. #Fail," one individual wrote.
"Disappointed," wrote another individual.
"I am against abortion aka murder clinics. Sorry- have to unfriend you now," echoed one more.
In an interview with Refinery 29, the model added that she will be doing more with Planned Parenthood in the future.
"Professionally, I hope I'll be doing more things with Planned Parenthood and also making more movies, behind the camera and in front," she said.
—
Follow Oliver Darcy (@oliverdarcy) on Twitter
Want to leave a tip?
We answer to you. Help keep our content free of advertisers and big tech censorship by leaving a tip today.
more stories
Sign up for the Blaze newsletter
By signing up, you agree to our
Privacy Policy
and
Terms of Use
, and agree to receive content that may sometimes include advertisements. You may opt out at any time.