A grocery store chain in Ohio is making headlines after pulling a beer from its shelves over complaints that its name -- Sweet Baby Jesus -- is offensive to some customers.
It's unclear how many complaints Heinen's received before pulling the brew, as the company has not commented, though manufacturer DuClaw Brewing Company said it likely wasn't many.
That said, it's not uncommon for Sweet Baby Jesus, which is a mixture of chocolate and peanut butter flavors, to spark complaints, according to Dave Benfield, founder of the Baltimore-based DuClaw.
"We occasionally get complaints about Sweet Baby Jesus. Some people are not happy about the word 'Jesus' being on a beer," he told Cleveland.com. "When they contact us by email our usual position is we don't respond."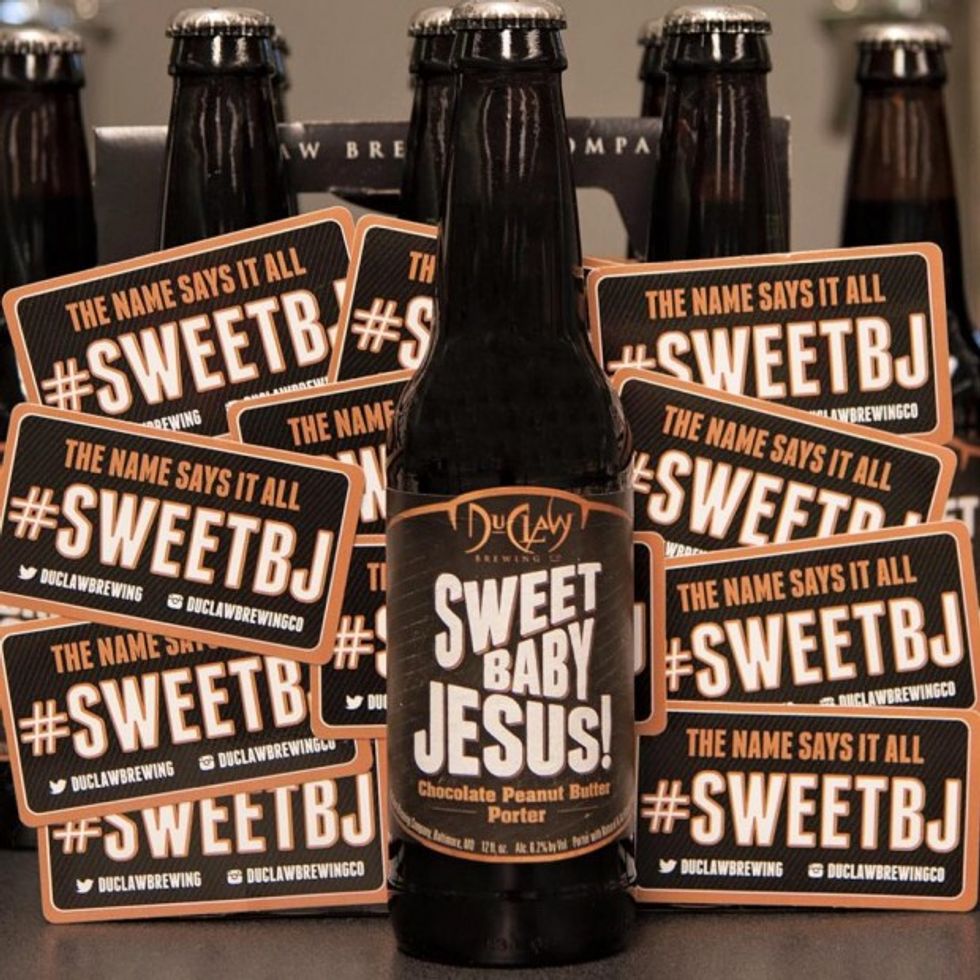 DuClaw Brewing Company/Facebook
Benfield continued, "We know no matter what they say we are not going to put them at ease and it's not our position to upset anyone. ... When they call we talk to them. We are not trying to offend Jesus."
Sweet Baby Jesus was only on sale for two months in Ohio before being removed from shelves, marking the first time in the brew's two-year history that an entire chain has removed it, Fox News reported.
The brew was apparently named for being so delicious that it made the brewers think, "Sweet baby Jesus!" after partaking.
Despite Heinen's decision to pull the brew off of shelves, Benfield said that it continues to sell well.
"For us, the name 'Sweet Baby Jesus!' is a phrase meaning awe or astonishment," he told the Baltimore Sun. "Any time you push the envelope, you get a lot of people who love it and people who don't, and that will create the controversy."
Complaints aside, the company has no plans to change the name.