Maybe it was a typo or perhaps an instant change of heart — whatever the reason, it's likely you've experienced email regret at one point or another. Fear not though, there are actually several options available to you to recall that message before (hopefully) the recipient sees it.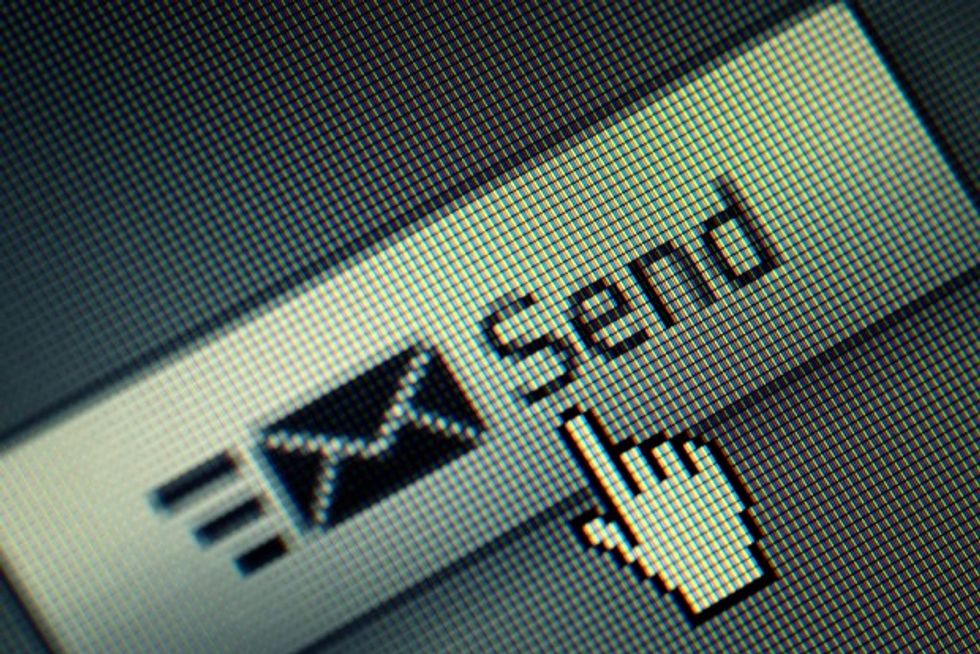 Photo credit: Shutterstock
One of these is a new tool called Criptext. Right now the plugin is available for Google Chrome and Safari, but Outlook and Firefox are in the works as well.
With Criptext you can even take back the message after it has been opened or recall it after a certain amount of time has passed.
"Sending a time-sensitive email? Set an expiration timer, that self-recalls the email after it's been opened," the website explained.
In addition to recall features, Criptext also provides a method for secure, encrypted emailing and tracking, so you know when your message has been read.
This isn't the only email recall service. unSend.it is another similar tool and there are others out there as well.
In fact, if you use Gmail, Google's email service, you already have this ability at your fingertips. Here's how to enable this feature:
Click the gear in the top right.

Select Settings.

Click the Labs tab.

Find the "Undo Send" lab and select the Enable radio button.

Click Save Changes at the bottom of the page.

Select the amount of time you have to undo sending a message by clicking the gear icon, and finding the "Undo Send:" section in the General tab of your Settings.
Here's how to do it if you use Microsoft Outlook:
To recall a message without sending a revised message, do the following:

In Mail, in the Navigation Pane, click Sent Items.

Open the message that you want to recall.

On the Message tab, in the Move group, click Actions, and then click Recall This Message.

Click Delete unread copies of this message.
Other popular email services, like Yahoo and Hotmail, do not have an embedded email recall feature.
(H/T: Huffington Post)