A vinyl record might be an old piece of musical technology, as most people have shifted to listening to tunes on digital devices. But a piece of high-tech equipment is letting you look at an old-school record in a way you probably have never seen it before.
Sure, you might be familiar with the concentric rings on a record, but what you don't see are the tiny grooves in those rings that actually help create vibrations that are converted into electrical signals, which are then created into sound.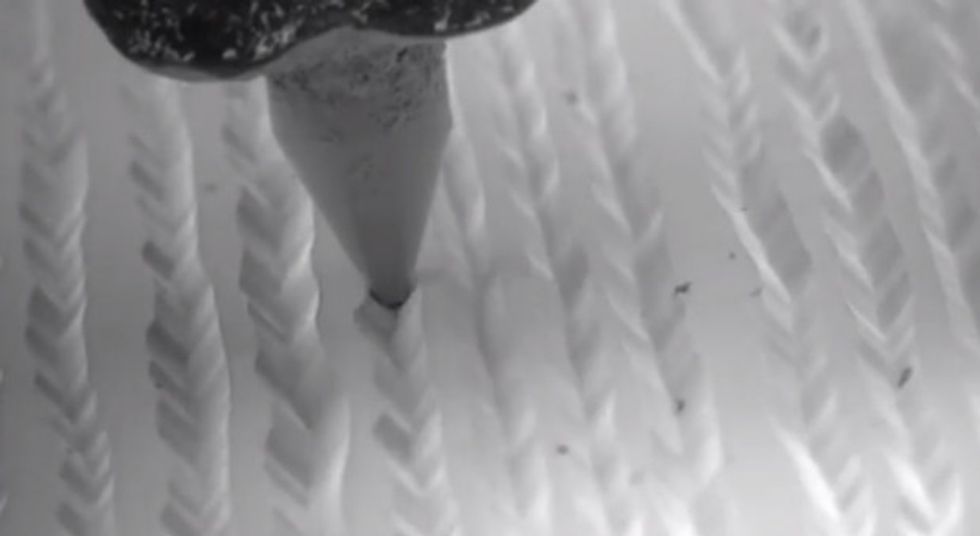 Here's what a needle on a vinyl record looks like at the level captured by an electron microscope. (Image source: YouTube)
The guy running the Applied Sciences YouTube channel used an electron microscope to get such detailed video of a  phonograph needle as it traveled along in an LP groove.
Check it out (Bonus: he looks at CDs and other music media as well):
(H/T: Gizmodo)