The sole comment left on suspected killer Dylann Storm Roof's Facebook page, which has since been removed, has been viewed millions of times as the nation struggles to process the horrific massacre that occurred in Charleston, South Carolina, on Wednesday night.
Roof is accused of entering a historically black church on Wednesday night and opening fire, allegedly killing nine people. He was captured by police on Thursday. Many Americans have understandably reacted with anger towards a human being who could commit such an evil act.
But one man, Marcus Stanley, had an incredibly profound message for Roof. The message was one of love, not hate.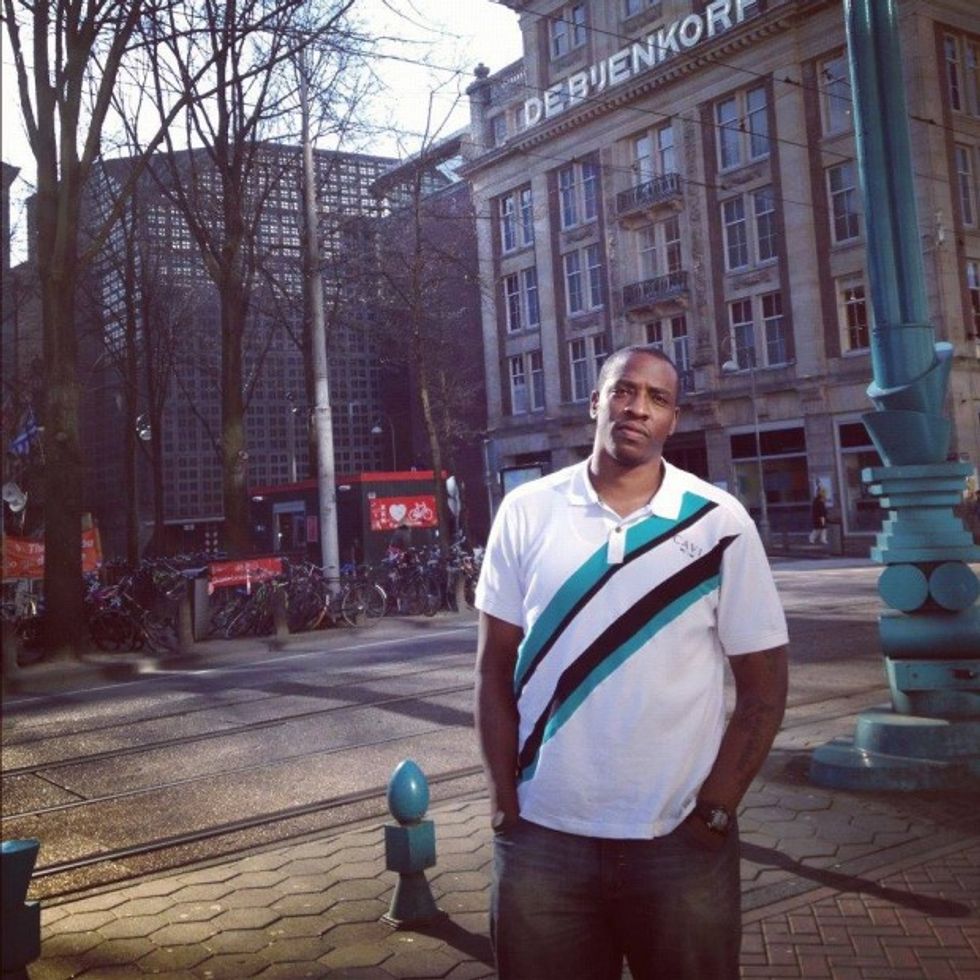 Facebook
Stanley, 30, is a gospel singer from Virginia who was previously "shot 8 times at point blank range with a .45 caliber automatic weapon while touring as an initiation act by gang members," according to his website. He was temporarily paralyzed on his right side and even lost his ability to walk.
He credits God's "grace and mercy" for the incredible recovery that followed. Stanley was the first and only comment on Roof's Facebook page at one point Thursday.
Read his Christ-centered message to the alleged murderer below: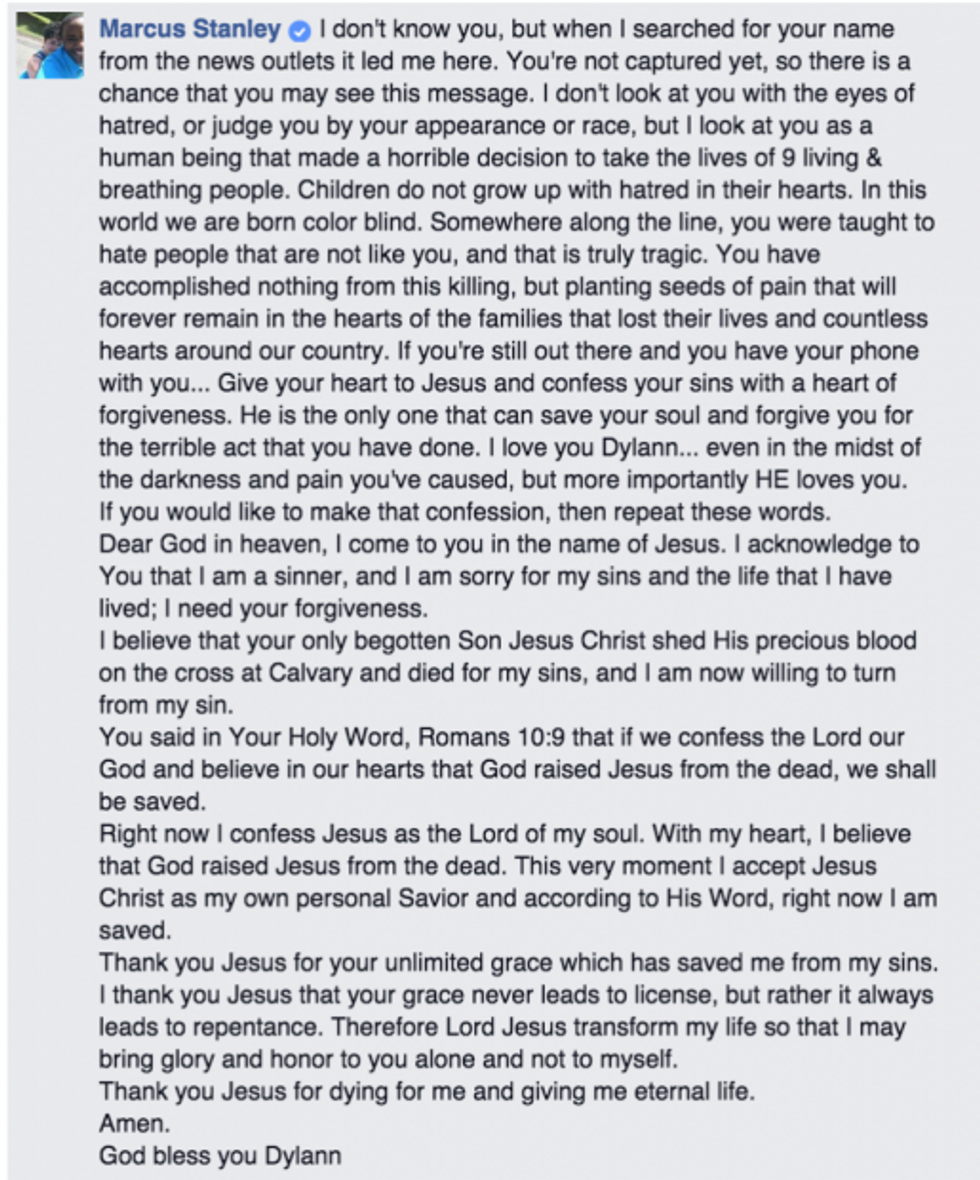 (Facebook/IJR)
Stanley explained how he was ultimately able to forgive the man who shot him in an April 13 Facebook post:
(H/T: IJR)
---