A police officer in Grand Prairie, Texas, miraculously escaped with only "cuts, bumps and bruises" after his squad car was suddenly struck from behind by another driver during a traffic stop on Thursday.
The officer happened to be outside of his stopped police cruiser when the wreck occurred, but his crashed vehicle slammed into him, resulting in only "minor injuries."
Mark Beseda, public information officer for Grand Prairie PD, wrote on the department's Facebook page that a "passerby on a sport motorcycle stopped to help our officer by taking off his bandana and wrapping the officer's arm in it, stopping the bleeding."
"Today, we were blessed," he added.
After receiving treatment at a nearby hospital, the officer was released and is expected to make a full recovery.
Responding to inquiries from TheBlaze, Beseda directed us to this collection of jarring photographs from the crash: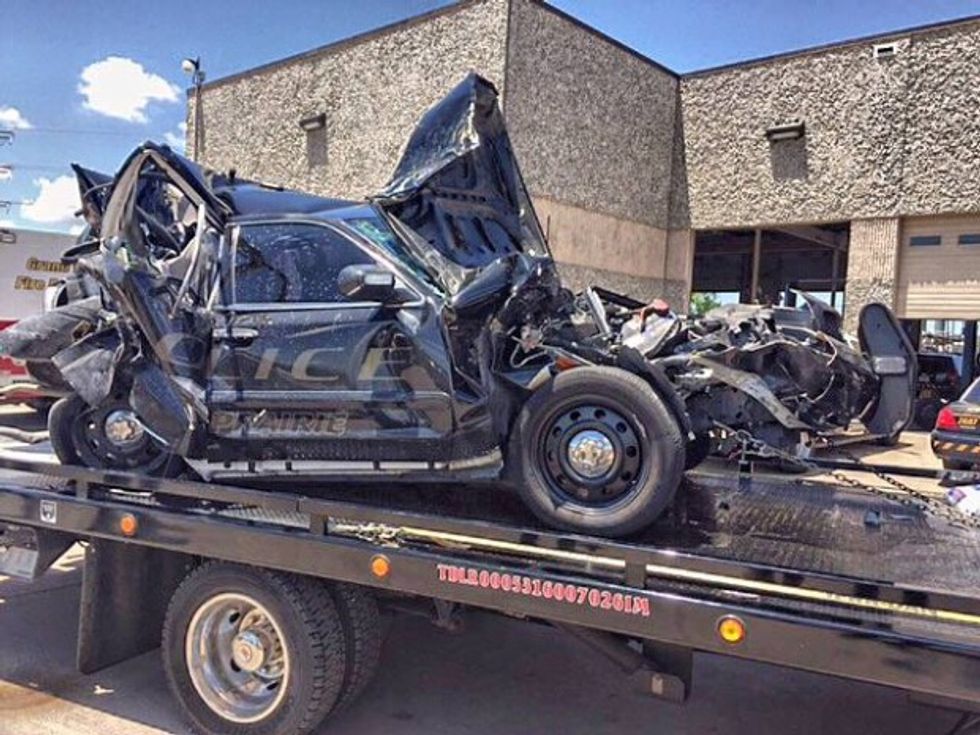 PHOTO: Grand Prairie Police Department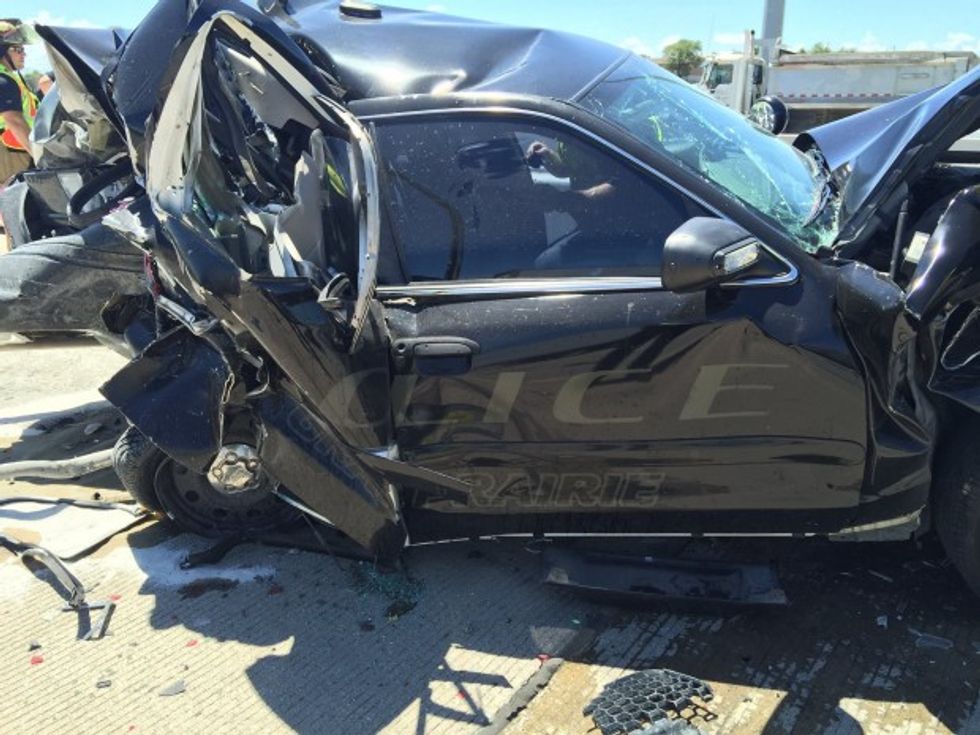 PHOTO: Grand Prairie Police Department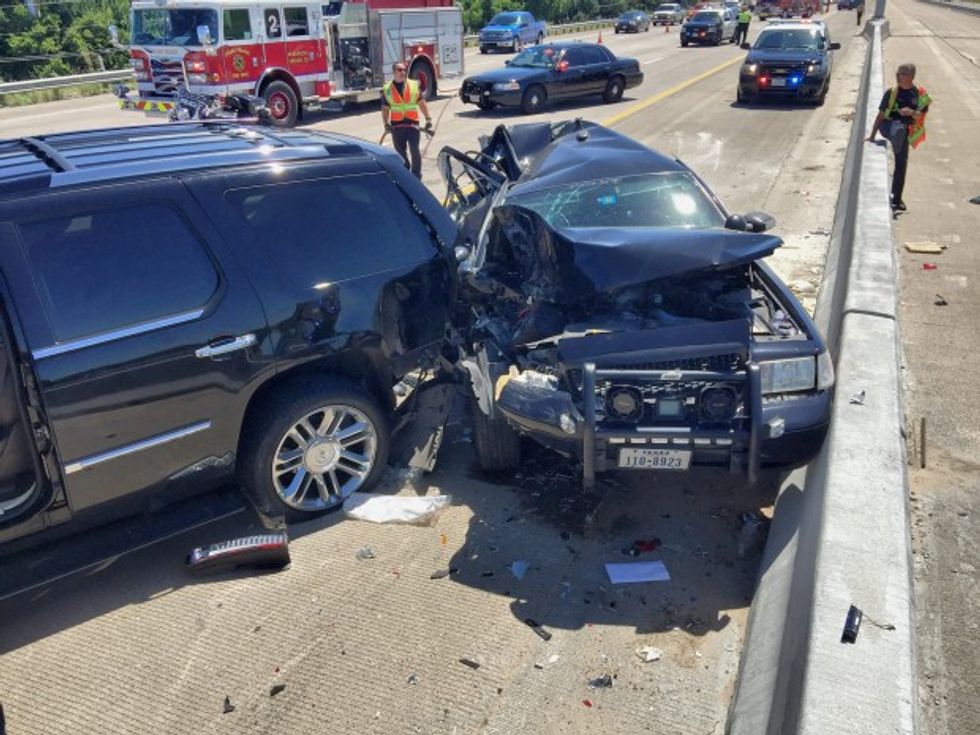 PHOTO: Grand Prairie Police Department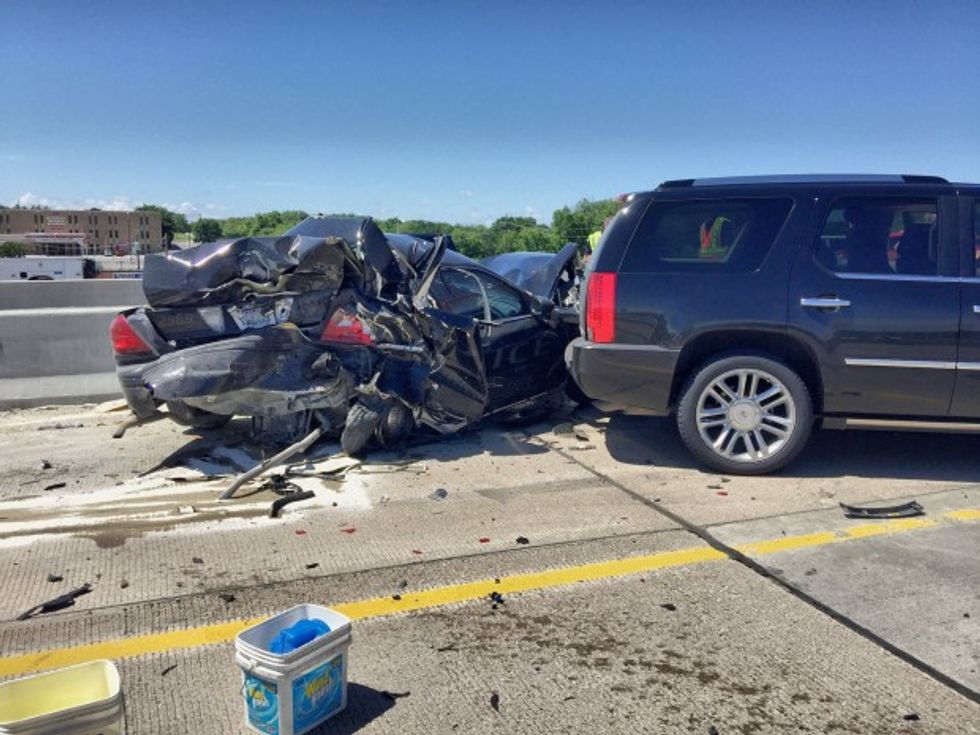 PHOTO: Grand Prairie Police Department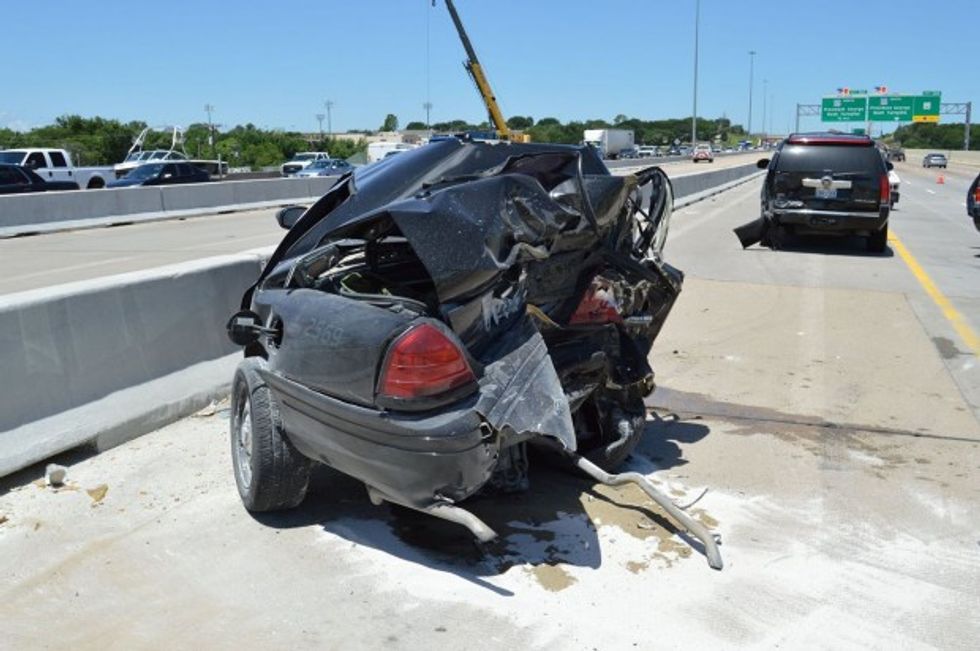 PHOTO: Grand Prairie Police Department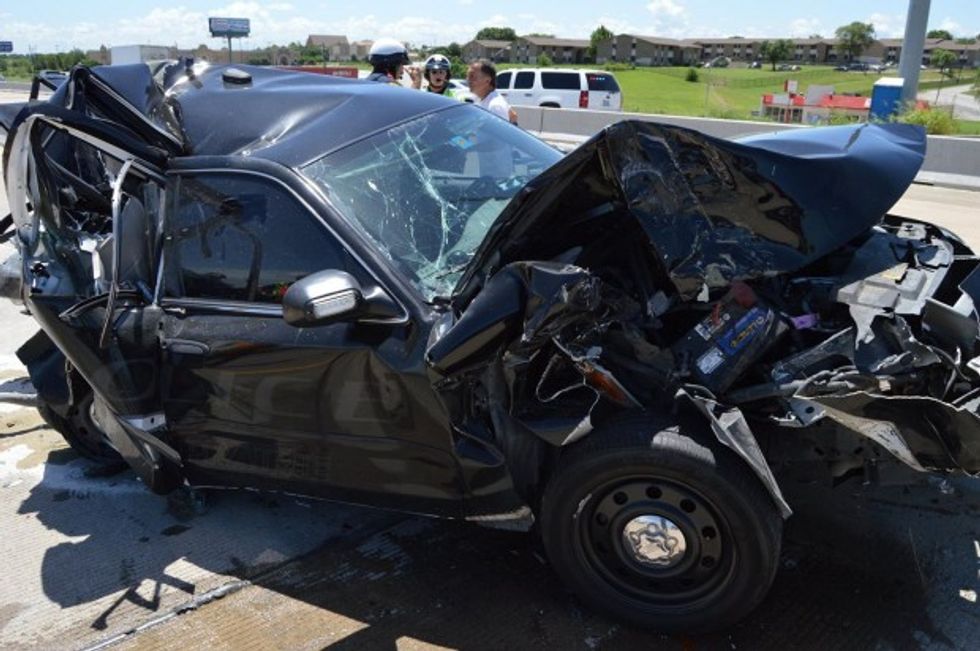 PHOTO: Grand Prairie Police Department
Read the original Facebook post below:
---