With a scope, smartphone and an app, the new "Vapir + Smart Scope" by Valence is aiming to give hunters unique advantages with a surprisingly simple set up.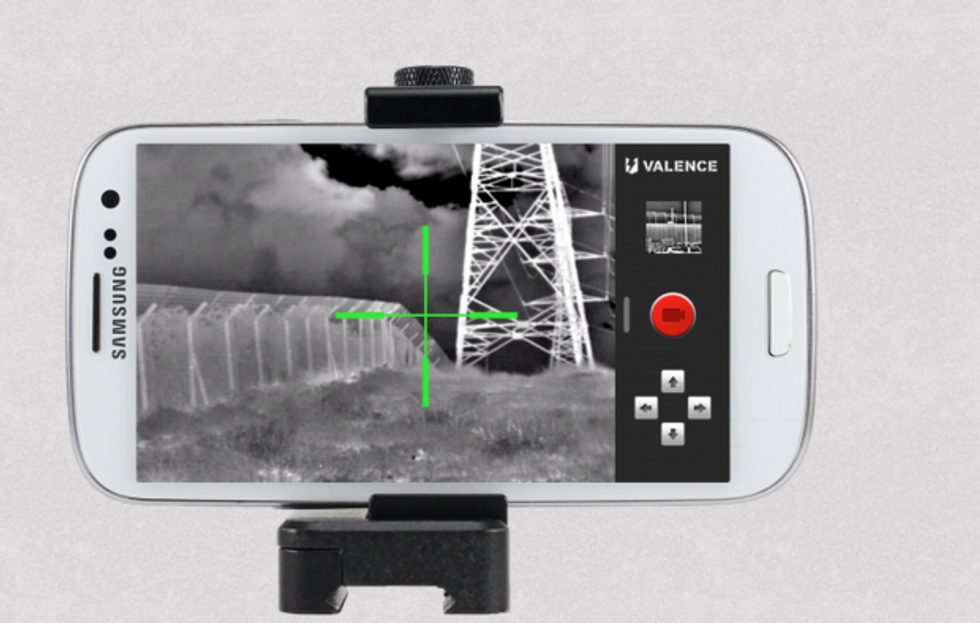 Valence
"Less is more," one of the product's taglines reads. The company asserts the Vapir + Smart Scope has a variety of applications in addition to hunting, including for use in the military, agriculture industry and personal security.
Valence describes its new product, which starts at $999 and is currently available for pre-order:
The Vapir+ Smart Scope is unique because of its pocket size simplicity, yet possesses more capabilities than other bulky, complicated systems.  It's lighter, more powerful, and built on a mobile app cloud platform.

This is possible by removing typical scope components such as onboard processing, power supply, display screen, etc…and replacing them with something you already use everyday, your cell phone.

You now have all the advantages of a mobile cloud device in a thermal scope.  Not only can you text and share video straight from the field, your device will continually improve with free updating based on user community feedback.
Watch the Vapir + Smart Scope in action below:
---