It happens to the best of us — you hand over your credit card to pay for your stuff, and it comes back declined.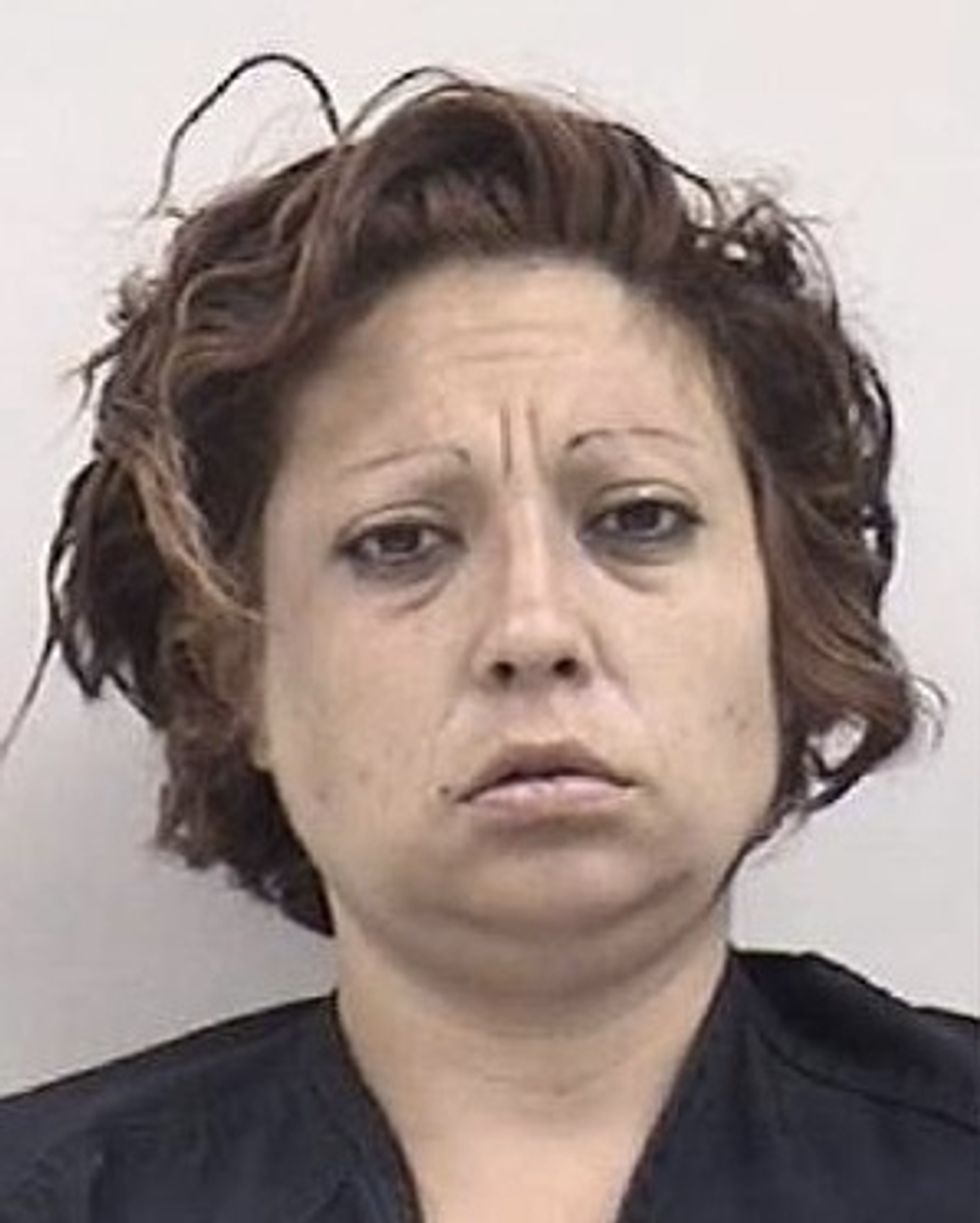 Catherine Rowland (Image source: Colorado Springs Police)
Catherine Rowland could've walked out of the Colorado Springs Safeway when her $511.37 purchase was denied several times late Monday night — but she didn't, and her problems most definitely multiplied.
The 31-year-old said she needed to get money from her husband, a grocery manager told the Colorado Springs Gazette. An affidavit indicated she wanted to look in her bag and a cardboard box she was holding.
But the real action started when she attempted to leave the store — apparently with the supermarket items in tow — and became violent when her escape failed to pan out, the Gazette reported.
The store manager was able to pull Rowland into a break room and lock the door until police arrived — but that didn't keep her hemmed in.
The manager heard a "disturbance" inside the break room, the affidavit said, and when police swung by they checked on her — and no sign of Rowland in the room.
But the pulled-down false ceiling was their next clue; it turns out Rowland managed to climb into the ceiling area and tried hiding out, just above the frozen foods as a matter of fact.
[sharequote align="center"]... just above the frozen foods, as a matter of fact.[/sharequote]
"Officers entered into a platform in the false ceiling and saw that the female was on the interior side of a wall between two metal studs," the arrest affidavit said.
After police got Rowland down, she was taken to a hospital for injuries related to her ill-fated escape — which incurred an estimated $16,000 in damages — as well as for a psychological evaluation, the Gazette said.
Police told the paper they found drug paraphernalia in a bag that an employee saw Rowland drop when she tussled with the manager.
Rowland was being held on $2,000 bond on suspicion of criminal mischief, attempted second-degree assault, theft and possession of drug paraphernalia.
—
Follow Dave Urbanski (@DaveVUrbanski) on Twitter