UPDATE 11:42 p.m. ET: One person is in custody following a shooting that killed at least one man at a children's birthday party in Detroit, WJBK-TV reported, but police are looking for more suspects.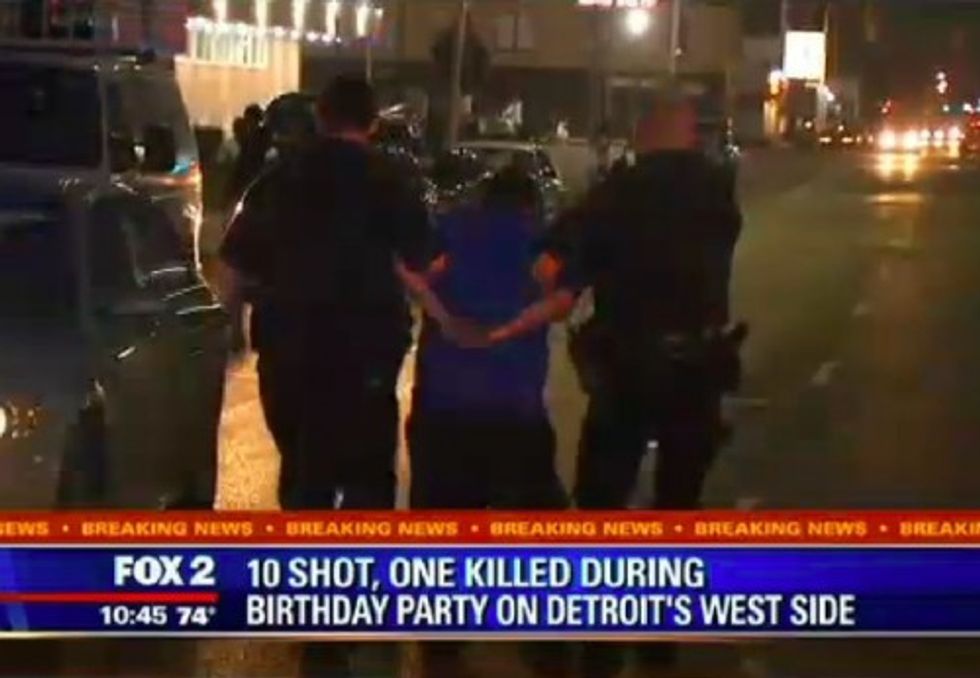 Image source: WJBK-TV
—
UPDATE 11:36 p.m. ET: Hundreds of people attended the children's birthday party where a 21-year-old man was killed and nine others were wounded by gunfire, Detroit Police Assistant Chief Steve Dolunt told WJBK-TV.
Dolunt told the station two of the injured were in critical condition and that it was a "miracle" no kids apparently were hurt.
Original story below
At least one person was killed and eight others injured Saturday night in a shooting in Detroit, WJBK-TV reported, citing police.
UPDATE: 9 shot, 1 dead at kids birthday party on Detroit's west side. No kids injured and hardly any cooperation from any witnesses.

— John Shull (@the_real_shull) June 21, 2015
WJBK's John Shull reported that the shooting took place at a kid's birthday party but that no children were injured.
The location of the shooting allegedly was on a basketball court on the city's west side, the station added.
This is breaking news; updates will be added.
—
Follow Dave Urbanski (@DaveVUrbanski) on Twitter