WASHINGTON — Republican presidential candidate Carly Fiorina said that South Carolina has some of the strictest gun control laws in the United States and faulted President Barack Obama with trying to politicize the Charleston church shooting that left nine African-Americans dead.
"I did not think it was the appropriate time," Fiorina told TheBlaze Saturday. "I think we have seen a pattern of politicians and President Obama in particular using tragedies to advance a political agenda. "
Fiorina talked to reporters after addressing the Road to Majority Conference in Washington.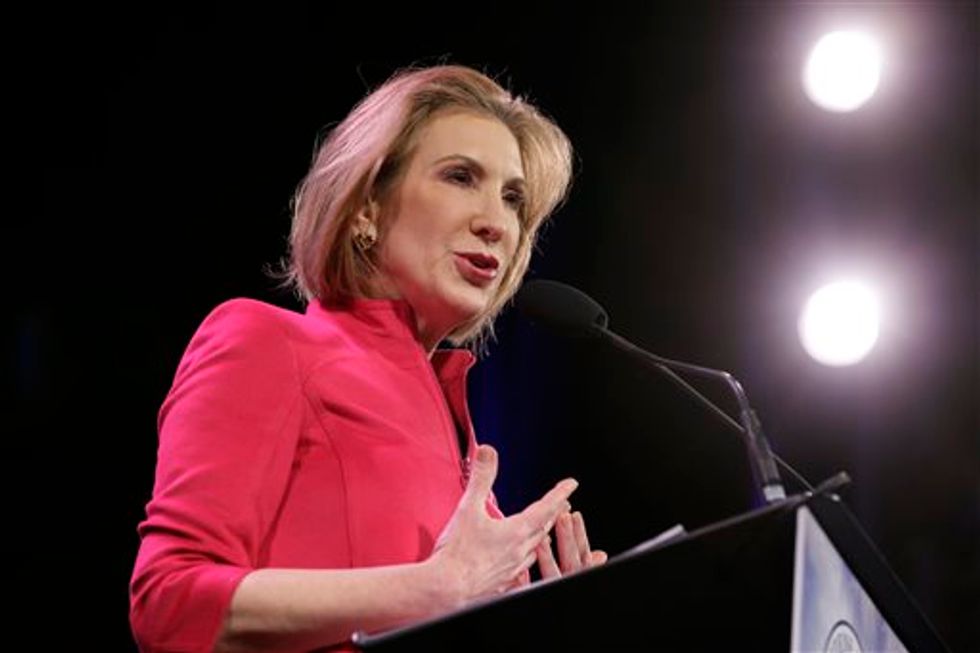 (AP Photo/Charlie Neibergall, File)
While South Carolina is typically considered a conservative, pro-gun state, Fiorina added that it actually has firm gun control laws.
"The irony of President Obama's statement on gun control was that -- in addition to being at the wrong timing when we need unity for this community and these families on top of everything else -- South Carolina has some of the strictest gun control laws in the nation," Fiorina said. "All of these things President Obama has been lobbying for are in place in South Carolina. So clearly, they did not prevent this tragedy."
South Carolina doesn't require a state permit to own a handgun or rifle, according to the National Rifle Association. However, South Carolina law restricts concealed carry permit holders from taking a gun onto public or private property without permission.
South Carolina is one of five states that have an outright ban on open carry firearms. The only other states are New York, Florida, California, and Illinois, the Wall Street Journal reported. Texas -- also widely viewed as a conservative, pro-gun state -- had a ban on open carry until just recently.
Obama's biggest legislative push on gun control came in early 2013 when he sought legislation for increased federal background checks for gun buyers.
South Carolina's concealed carry law requires permit applicants to undergo a background check, submitting two sets of fingerprints, and take a state-approved class on gun safety before passing a written test and a live firing range test.
Follow Fred Lucas (@FredLucasWH) on Twitter