A mom holding a baby made one amazing foul ball catch during Sunday's game between the Oakland A's and the Los Angeles Angels of Anaheim on Father's Day.
It was the top of the seventh inning when Angels' left fielder Daniel Robertson sliced a foul ball into the stands off the right field line.
That's when a woman holding a baby in her arms reached up and snagged the ball with a nifty fingertip catch.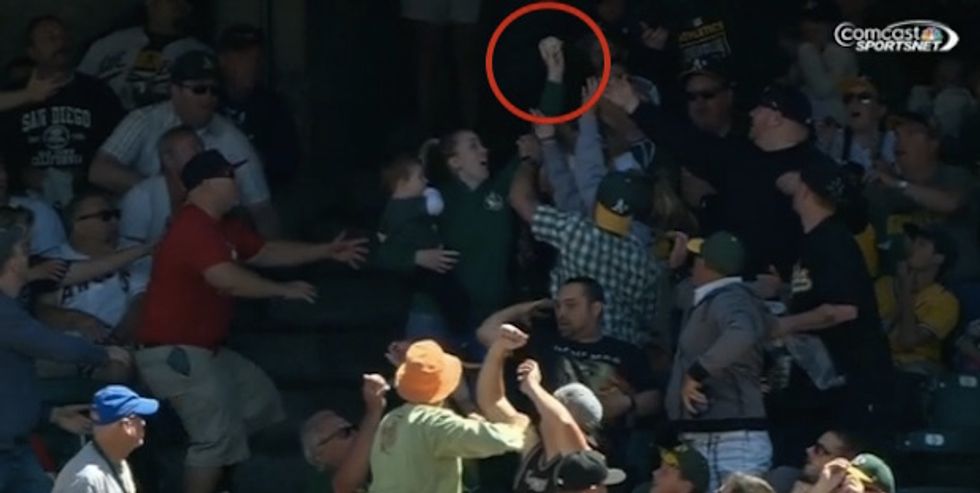 Image source: MLB.com
Seconds after she caught the ball, the woman's young child almost tossed it back toward the field. Fortunately, mom's quick hands were ready and saved her souvenir.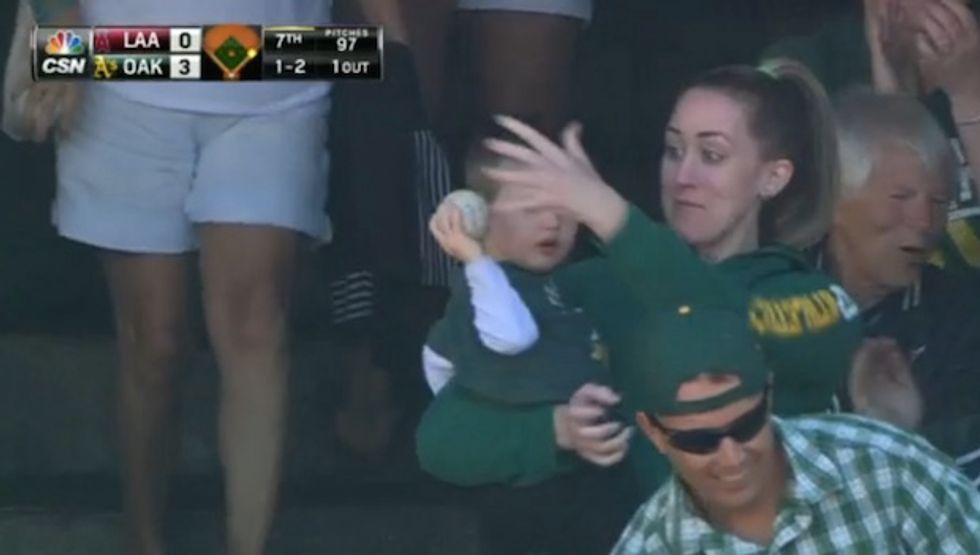 Image source: MLB.com
Watch the grab that's making highlight reels all over the country:
(H/T: MLB.com)
—
Follow Mike Opelka (@Stuntbrain) on Twitter