Author and preacher Tullian Tchividjian --  grandson of famed evangelist Billy Graham -- has resigned his pastoral role at Coral Ridge Presbyterian Church in Fort Lauderdale, Florida, after revelations of a "moral failure" that involved extramarital affairs.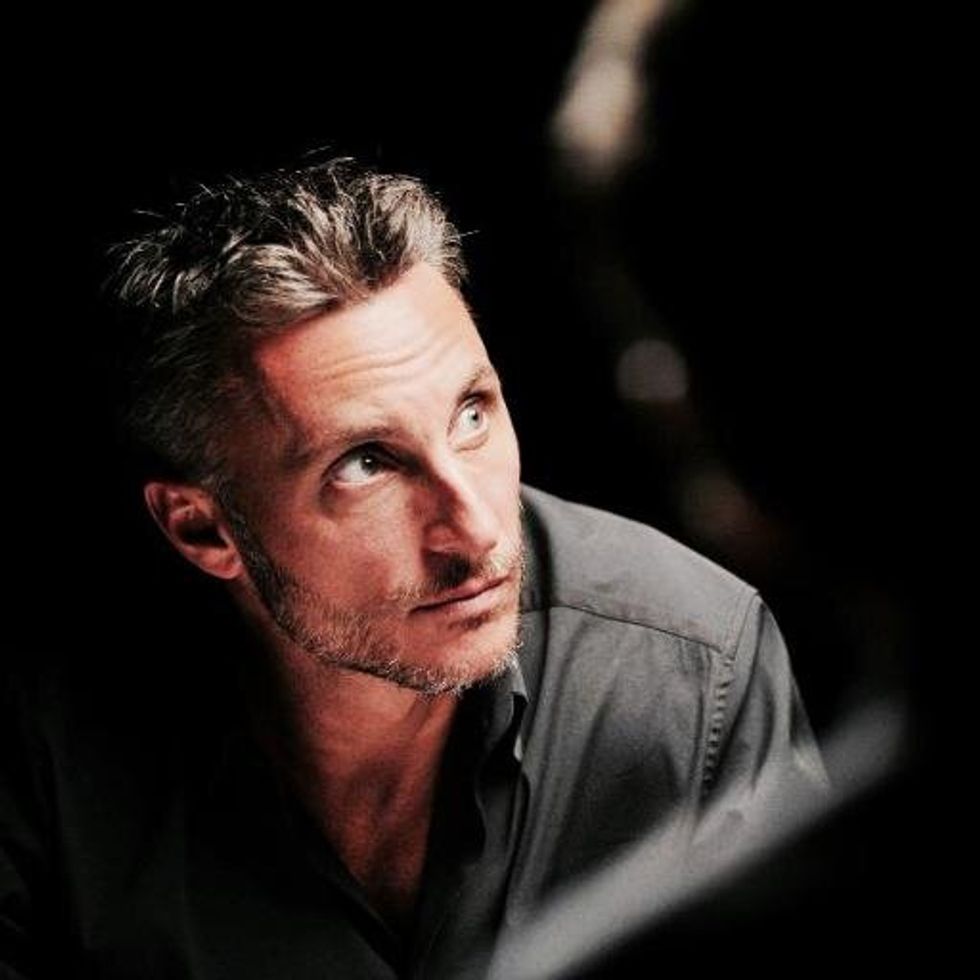 Pastor Tullian Tchividjian (Twitter via @PastorTullian)
Tchividjian, 42, said in a statement to the Washington Post that his marriage has been in turmoil over the past few months after discovering that his wife was having an affair, and that he, too, subsequently became involved in an "inappropriate relationship."
"As many of you know, I returned from a trip a few months back and discovered that my wife was having an affair. Heartbroken and devastated, I informed our church leadership and requested a sabbatical to focus exclusively on my marriage and family," he wrote. "As her affair continued, we separated. Sadly and embarrassingly, I subsequently sought comfort in a friend and developed an inappropriate relationship myself."
The pastor said that he was approached by church leaders to discuss his own affair and that, after he admitted to it, it was decided that the best course of action would be for him to resign.
Tchividjian went on to ask the public to pray for his family.
"Both my wife and I are heartbroken over our actions and we ask you to pray for us and our family that God would give us the grace we need to weather this heart wrenching storm," he said. "We are amazingly grateful for the team of men and women who are committed to walking this difficult path with us."
The leadership team at Coral Ridge Presbyterian Church also released a statement on Sunday, proclaiming that Tchividjian admitted to a "moral failure" a few days beforehand and that he acknowledged that "his actions disqualify him from continuing to serve as senior pastor or preach from the pulpit."
"We are saddened by this news, but are working with and assisting Pastor Tullian and his family to help them through this difficult time, and asking people to join us in praying that God will bring restoration through this process and healing to all involved," the statement read.
The church's comments concluded by noting that Coral Ridge Presbyterian Leaders do not yet know who will lead the church in the near future, but that they will seek God's guidance throughout the transition period.
According to the Coral Ridge website, the last sermon Tchividjian delivered was in April; he is no longer listed as a staff member at the church.
Tchividjian is the son of Virginia Graham, who is Billy Graham's eldest daughter.
(H/T: Washington Post)