A new release of emails shows persistent communication between then-Secretary of State Hilary Clinton and longtime Clinton confidante Sydney Blumenthal, who last week testified to the House Select Committee on Benghazi, the Wall Street Journal reported.
Blumenthal did not work for the State Department, but rather for the Clinton Foundation. He nevertheless provided advice to Hillary Clinton when she was secretary of state.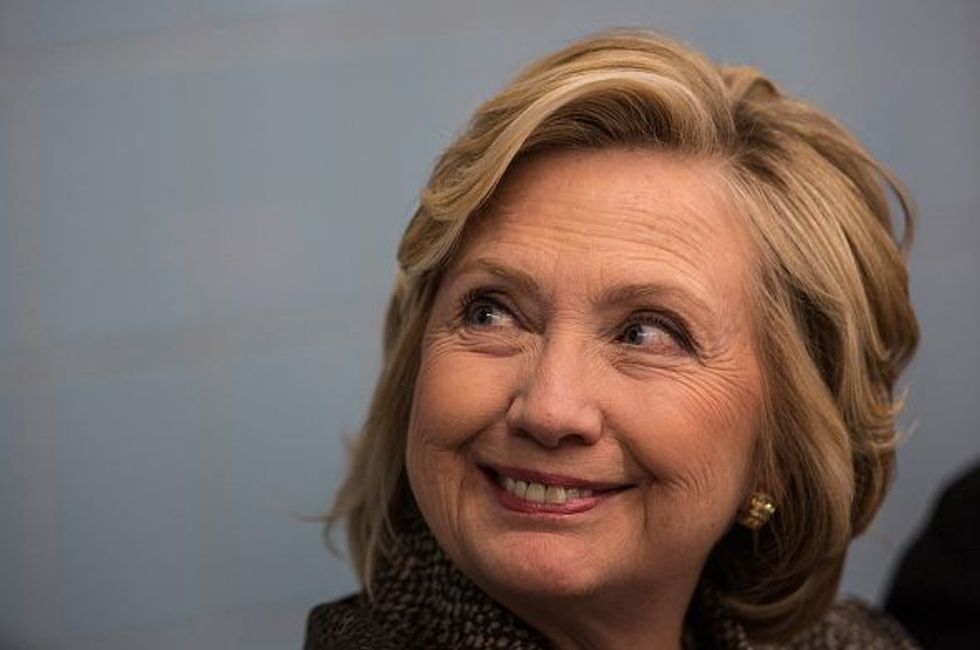 Photo by Andrew Burton/Getty Images
From the Wall Street Journal:
It is unclear from the exchanges precisely what Mrs. Clinton thought of Mr. Blumenthal's notes. When she replied, she kept the answers brief, although occasionally encouraged him to send more material.

"Greetings from Kabul! And thanks for keeping this stuff coming!" she wrote in July 2012.

Mr. Blumenthal's advice to Mrs. Clinton was wide-ranging.

An email from Mr. Blumenthal to Mrs. Clinton on March 26, 2011 is titled "Shock & Awe."

"Though Libyan air defenses have been degraded under the no-fly zone directive, Qaddafi's army's morale and cohesion might be conclusively shattered by another round or two of ferocious bombing targeting concentrations of his military assets," Mr. Blumenthal wrote. There was no reply to that message from Mrs. Clinton in the cache of documents released Monday.

Another email shows Mr. Blumenthal eager for Mrs. Clinton to receive credit for the intervention, which culminated in Mr. Gadhafi's death.

"This is an historic moment and you will be credited for realizing it," he wrote August 22, 2011. "When Qaddafi is finally removed, you should of course make a public statement before the cameras wherever you are, even in the driveway of your vacation house. You must go on camera. You must establish yourself in the historical record at this moment." Mrs. Clinton didn't appear to respond to that message, either.
The email exchange was on Clinton's private email account, which in itself has become controversial. Clinton previously said of Blumenthal's messages, "He sent me unsolicited emails which I passed on in some instances, and I see that that's just part have the give and take."
An attorney for Mr. Blumenthal didn't respond to the Wall Street Journal. Last week, Blumenthal said the Benghazi committee's motives were political aimed at Clinton's presidential campaign.