(AP) Virginia's governor is moving to have the Confederate flag banished from state license plates.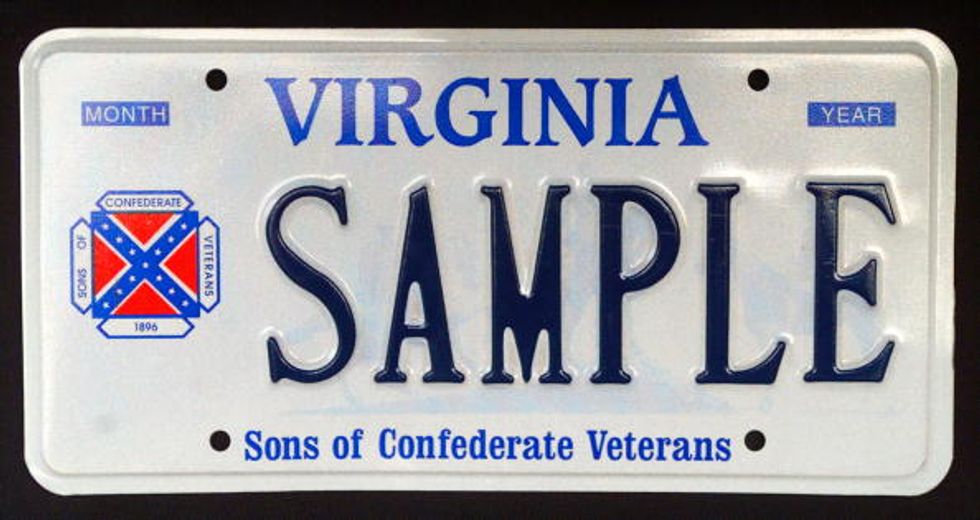 A Sample Virginia Licence Plate Containing The Logo Of The Sons Of Confederate Veterans, Which Incorporates The Confederate Battle Flag, Is Shown May 8, 2002 In Richmond, Va. (Photo By Wayne Scarberry/Getty Images)
Gov. Terry McAuliffe announced the decision Tuesday, citing the killings at an African-American church in Charleston, South Carolina, and a U.S. Supreme Court decision that said states can restrict license plate designs.
Virginia vanity plates include one that pays homage to the Sons of Confederate Veterans.
McAuliffe said he's asked Attorney General Mark Herring to take steps to reverse a 2002 federal court decision that said Virginia could not block the Confederate Veterans from displaying its logo - which includes the Confederate flag - on state license plates.
At the same time, McAuliffe has asked his secretary of transportation to replace the plates depicting the flag.
McAuliffe called the Confederate flag "hurtful" to too many people.
Gov begins to remove Confederate flag from VA license plates - "We do not support the message it sends to the world." http://t.co/IEZQMBNzVw

— Terry McAuliffe (@GovernorVA) June 23, 2015