Could this be a good sign for Bernie Sanders' 2016 presidential hopes?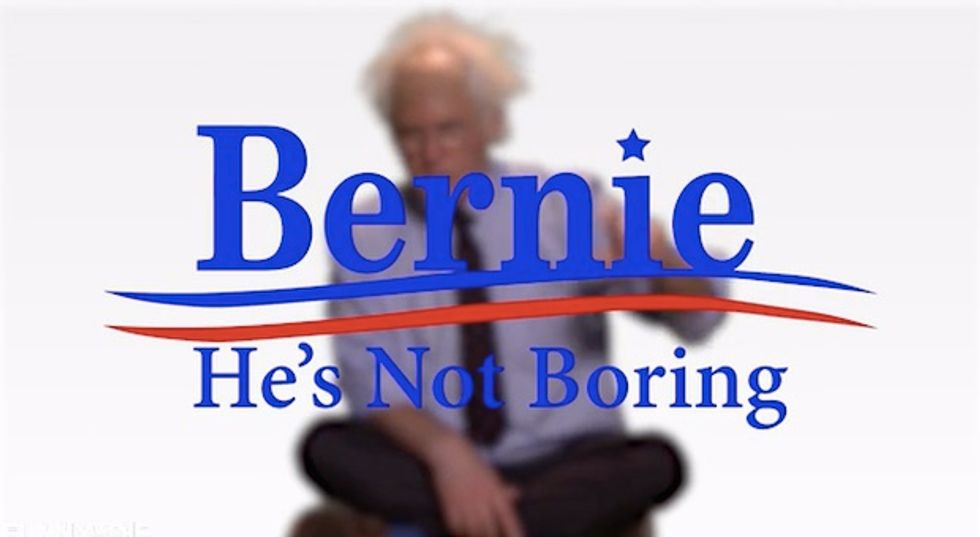 Image source: Funny or Die
The folks at "Funny or Die" (the people who gave us the "Between Two Ferns" video with President Obama promoting Obamacare enrollment in a fake interview with comedian Zach Galifianakis) produced a mock campaign ad starring funny man James Adomian. For over a decade, the 35-year-old comic has made a name for himself impersonating political figures like George W. Bush, Rick Perry and Jesse Ventura.
Adman recently told Bloomberg's David Weigel he likes Sanders and had been working on the impression, but was concerned the three-term senator was not recognizable. The campaign appears to have changed everything.
With Sanders attracting media attention from all the major news outlets and late night comedy, Adman appears to be the front-runner in terms of Bernie Sanders impressions.
Watch the new video from "Funny or Die":
--
Follow Mike Opelka (@Stuntbrain) on Twitter.