Police a suburb of a D.C. metropolitan area are investigating three recent burglaries where the suspects have posed as utility workers or sales people, targeting elderly women.
The Montgomery County Police Department in Maryland issued a warning to residents to be aware of the possible scheme being used to distract homeowners, allowing the suspects to gain entry and steal items, including credit cards and jewelry.
The first incident in late May involved a 78-year-old woman who was in her backyard when a woman approached her, seeming interested in selling her new pipes for her home. The next day, this elderly woman noted her credit cards missing.
A few days later in early June, an 89-year-old woman answered the door to a female who claimed to work for a power company, asking to check the home's meter.
"The victim allowed the suspect to enter her residence and the suspect and victim then exited the residence through a rear door," the police explained. "In the backyard, the suspect showed the victim various 'issues' with her meter and said that she needed to speak to her supervisor in the red car and would be right back. The suspect then went back to the red car and the victim went back inside her residence."
It was then woman, who recently celebrated her 90th birthday, found items missing from her home and saw the red car parked out front when the suspect first approached her door was gone.
"I just never thought it would happen to me," a victim told WJLA-TV.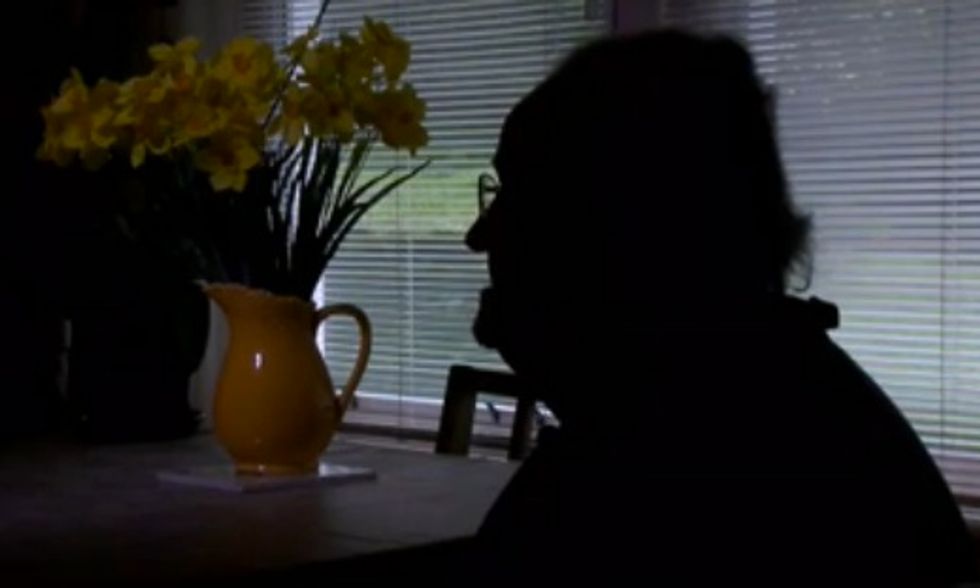 Image source: WJLA-TV
"I guess I trusted people too much," the woman, who was not pictured or named to protect her identity, told the news station later in the report. "I've always been taught that and I guess it just stuck with me."
She added that she hopes that "one day, [the suspects] have to pay for it, because I believe what goes around comes around."
A third case, less than a week later, involved an 84-year-old victim who told police a similar story. A woman said she was with the power company and asked to check the meter. This time, a man also came into the home, but the male and female suspects were alone while the victim went looking for her meter. When she returned, unable to locate the meter they sought, she found the suspects gone and items were stolen. This couple was also reported to have been drying a red car.
Using credit card-tracking data, the police have obtained surveillance images of the suspects.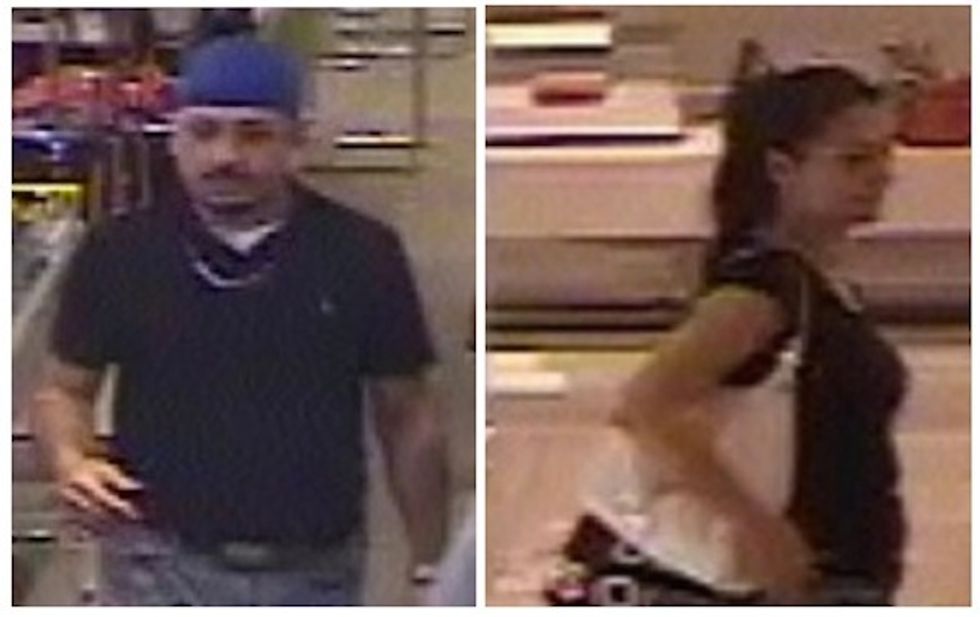 Image source: Montgomery County Police Department
The police are looking for and warning locals of a white female with long brown hair and a white male with brown hair of medium length. They're also reminding residents that proper utility workers will have official identification and that people should ask to see it before allowing them into their home.
Watch WJLA-TV's report:
—
Front page image via Shutterstock.