A North Carolina man accused of breaking into a man's home on Monday left some things behind that made it easy for authorities to track him down.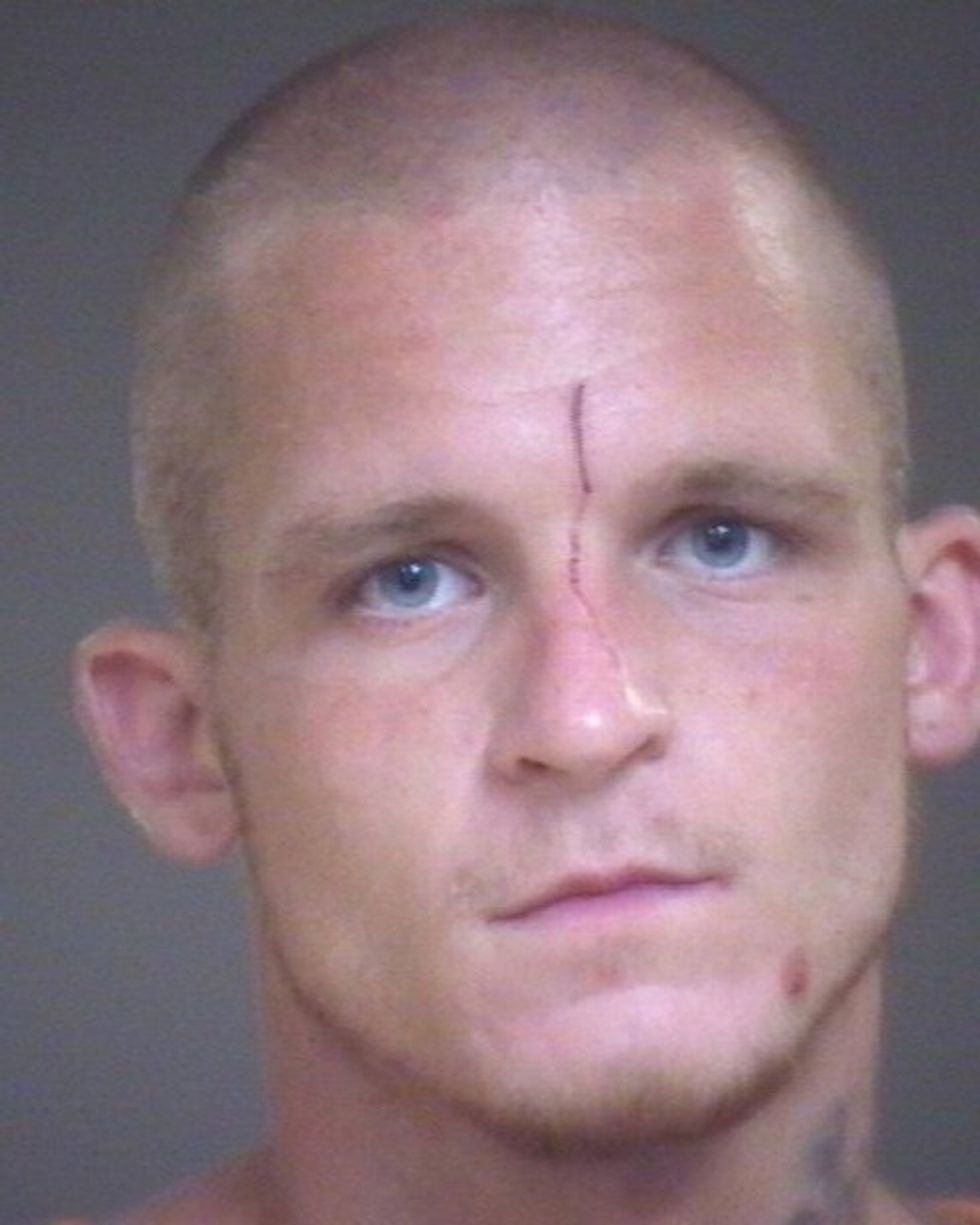 Joshua Murphy (Image source: Lincoln County Sheriff's Office via the Charlotte Observer)
The Lincoln County Sheriff's Office said 25-year-old Joshua Ray Murphy of High Shoals was confronted by the homeowner, Rodney Allen Putnam, after entering through the door he'd left unlocked for his wife expected to arrive home soon.
Putnam, who is in a wheelchair, told the Charlotte Observer that he went into another room after leaving the door unlocked. He said he later heard the doorbell ring but didn't answer it. Just minutes later, Putnam went back into the room where the door was located and came face to face with the intruder.
Murphy took off running.
Murphy apparently didn't realize that his bag tore open as he was trying to get away and several of his personal belongings were left behind, including one very important piece of information that aided the officers who sought to arrest him: Deputies said a search of the area around Putnam's house turned up clothing and Murphy's wallet, which had his identification inside, about 150 feet from the home.
Authorities arrested Murphy just a short time later.
Murphy has been charged with two felony counts of breaking and entering a building and one felony count of larceny. He is being held on $30,000 bond, the Associated Press reported.
(H/T: Charlotte Observer)
–
Follow Jon Street (@JonStreet) on Twitter