Glenn Beck on Thursday said Americans of faith need to know now what they are willing to stand and die for, predicting that hard times will come in the future.
"These people are raising their hand over in Iraq [when asked], 'Are you with the Nazarene?' Think of this! And I don't want you to raise your hand or flippantly say yes. I want you to actually think of this," Beck said on his television program. "When Martin Luther King embarked on his mission, he signed his death warrant and he knew he signed his death warrant. And he'd thought about it before. Am I willing to die for these things? Yes."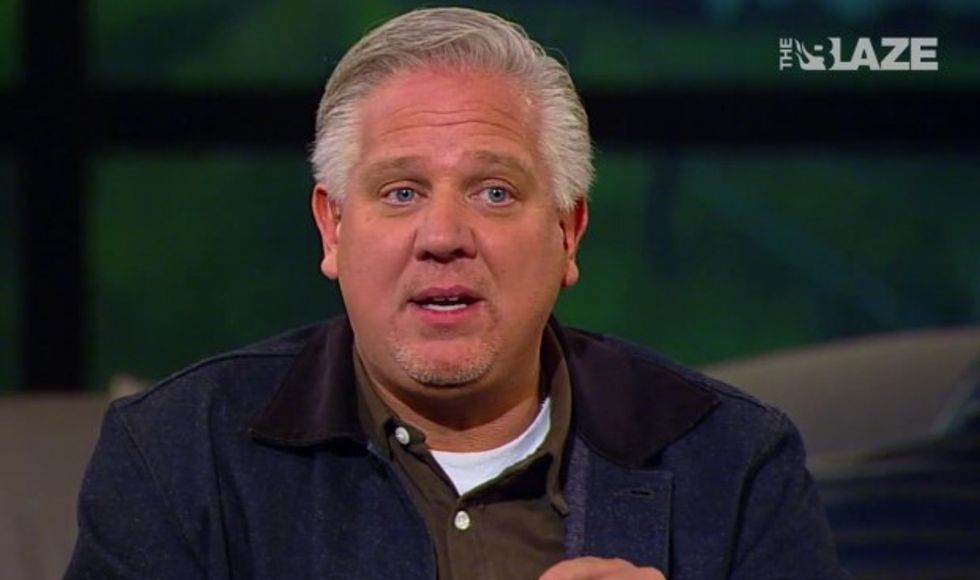 Glenn Beck speaks on his television program June 25, 2015. (Photo: TheBlaze TV)
"Most people don't want to think of it this way," Beck continued. "You must, because it's the only way you'll stand in the end. If you can see yourself with the executioner's noose around your neck, if you can see yourself in prison with Dietrich Bonhoeffer, if you can see yourself next to the people who say, 'Yes, I'm with the Nazarene' and they're being drowned in the cage and you can see yourself next to them, then perhaps you're ready. Perhaps you're ready."
Beck said most Americans have never faced any persecution, saying "we freak out if somebody won't make a wedding cake for us -- that's our big awful injustice in America."
"If that's who we are, we don't have a chance," he concluded. "What we need to do is gather together, gather in strength."
The full episode of The Glenn Beck Program, along with many other live-streaming shows and thousands of hours of on-demand content, is available on just about any digital device. Click here to watch every Glenn Beck episode from the past 30 days for just $1!