New Jersey Gov. Chris Christie will formally announce he is running for president on Tuesday, the Associated Press reported.
The two-term governor is entering a crowded Republican field that includes three other sitting governors.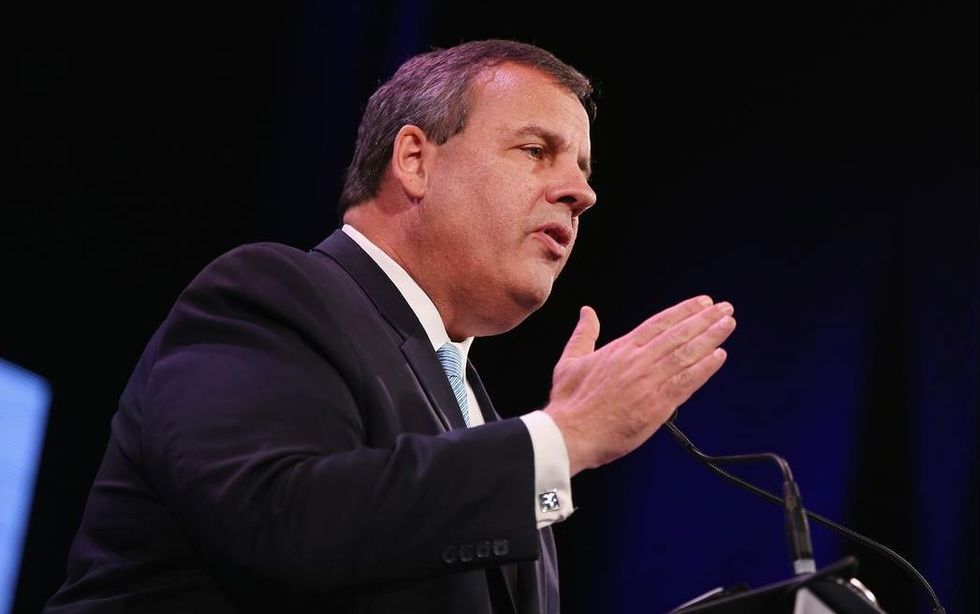 Scott Olson/Getty Images
Christie has made a name for himself as a straight-talking politician and won the favor of conservatives in his first term. He was widely considered a top vice presidential pick for 2012 Republican nominee Mitt Romney.
Many conservatives found fault with Christie for being too chummy with President Barack Obama after Superstorm Sandy hit the East Coast just before the 2012 election, devastating much of New Jersey.
In 2013, Christie won a resounding re-eletion victory in a blue state, catapulting him as the prospective frontrunner status for 2016. However, he hit a setback with questions about his administration's actions in closing the George Washington Bridge in what's come to be known as "Bridgegate."
Christie, a former U.S. attorney who has prosecuted terrorists, has tried to stake out a national security position opposite of libertarian Kentucky Sen. Rand Paul.
His entry into the race was expected. Like other incumbent governors, including the newly announced Bobby Jindal of Louisiana and presumptive entrants Scott Walker of Wisconsin and John Kasich of Ohio, Christie has waited until his state's legislative session wound down.