Nation of Islam leader Louis Farrakhan expressed contempt for the American flag Wednesday, telling hundreds gathered in a D.C. church that it is a symbol of racism and needs to be brought down.
The controversial figure spoke at the Metropolitan AME Church, just one week after a white male shot and killed nine individuals at a historically black church in Charleston, South Carolina.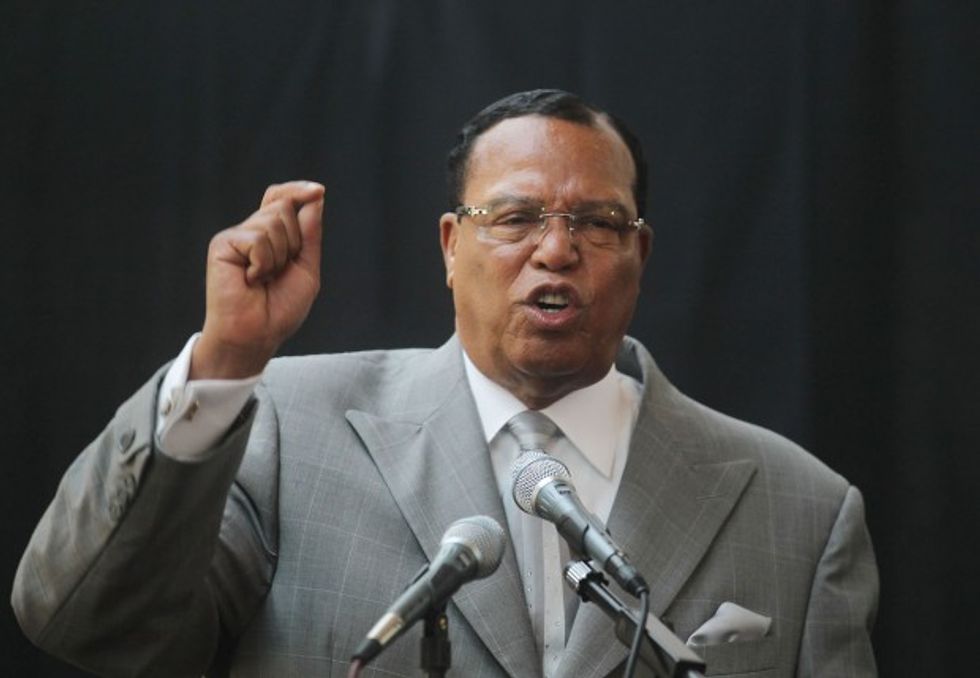 Louis Farrakhan. (Mario Tama/Getty Images)
"White folks march with you because they don't want you upset in the city," Farrakhan said during his speech, a portion which was published online by WMAL. "They don't give a damn about them nine. When they arrested that skunk .... they took him to the Burger King."
[sharequote align="right"]Farrakhan: "We need to put the American flag down..."[/sharequote]
"Man just killed nine human beings, and you know what they were saying? 'You did a good job. Kill all them n******!'" he added.
Farrakhan then took aim at the American flag.
"I don't know what the hell the fight is about over the Confederate flag! We need to put the American flag down because we've caught as much hell under that as the Confederate flag!" he said.
"Who are we fighting today? It's the people that carry the American flag," Farrakhan continued. "What flag do the police have? What flag flies over the non-Justice Department? What flag flies over the White House?"
The Nation of Islam leader said that taking the Confederate flag is "easy," but not enough.
On Tuesday, conservative radio host Rush Limbaugh made a prediction that the American flag would "come under assault" after the Confederate flag. At the time he said, "Do not doubt me."
—
Follow Oliver Darcy (@oliverdarcy) on Twitter