A $100 Aldi grocery store "coupon" could end up costing you a lot more.
Facebook users have reported seeing "free" Aldi grocery store coupons for $100 off their purchase of $120 or more. The sketchy advertisement links users to a Facebook page masquerading as Aldi's official page, even sporting the popular blue and orange logo.
But the deal is anything but legit, according to Snopes.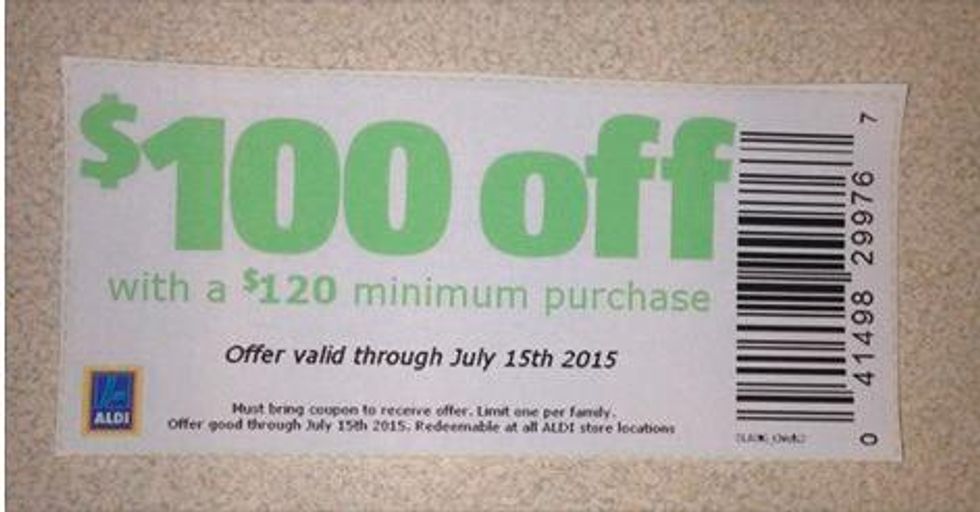 Image source: Snopes
The advertisement instructs users to complete two "simple steps" to get their coupon. First, they're asked to share the ad with their friends on the social media website. Users are then asked to leave a comment.
The ad suggests to users that they will get the coupon after commenting, but they are instead directed to provide such personal information as their names, phone numbers, home address, email address and birthday. Even after giving all of that information, users still don't get the coupon they were promised.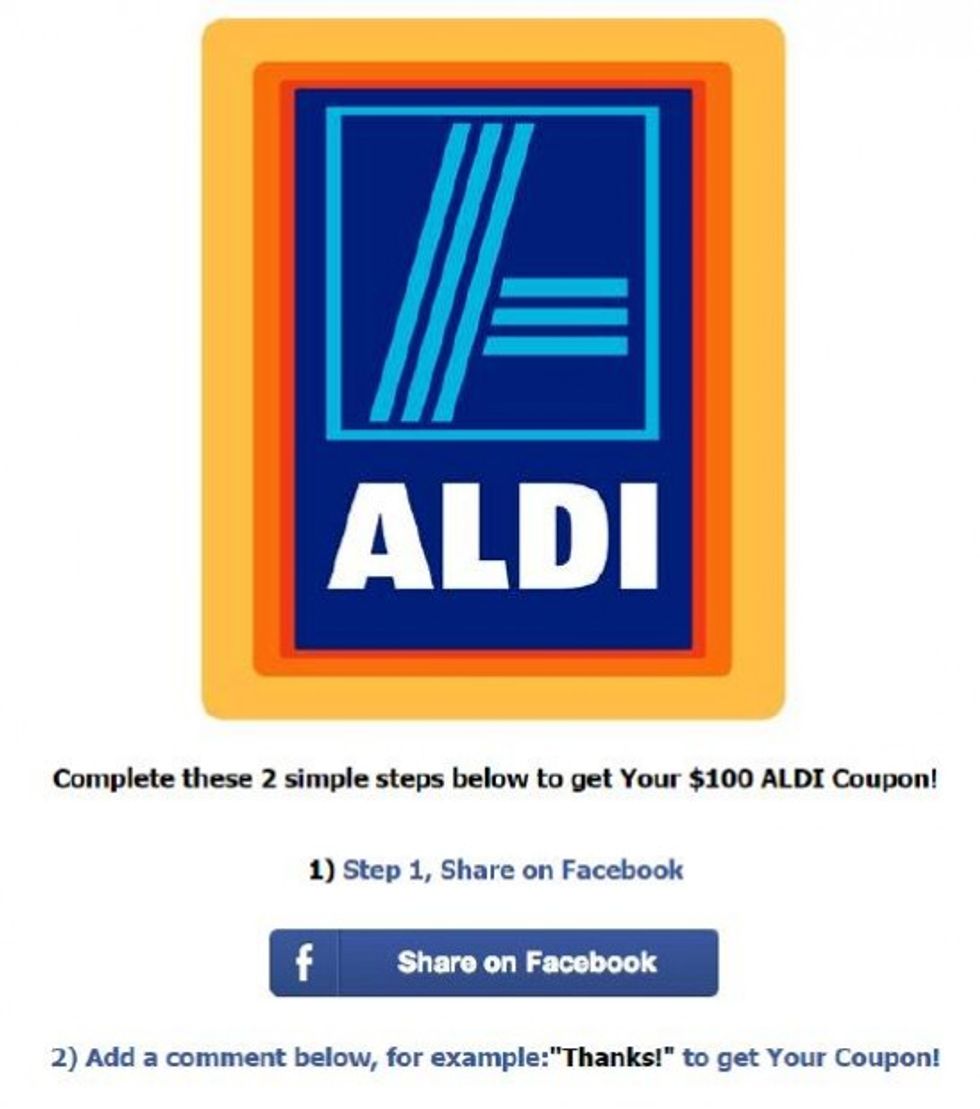 Image source: Snopes
Users are then prompted to sign up for credit cards and enroll in multiple subscription programs.
"All in all, trying to claim that 'free' $100 Aldi coupon is likely going to end up costing you a lot more than $100. If you frequently use Facebook, there is a good chance that you'll run into one of these survey scams again," Snopes warns.
The Better Business Bureau points out that even though a page displays a company's logo, it could still be scam since the emblems are so easy to obtain online. In addition, the consumer protection agency says that "legitimate" businesses do not ask for credit card numbers or banking information on official surveys. If you are asked to provide such information, it's best to read the merchant's privacy policy, if it has one.
If you're not sure if something is legitimate or just a scam, you can conduct a quick online search. Often times, there will be complaints from other users who have either fallen prey to the same scam or have almost given into them.
The Better Business Bureau also reminds consumers that if an offer seems too good to be true, it just might be a scam.
(H/T: Snopes)
–
Follow Jon Street (@JonStreet) on Twitter