A group calling itself the "Islamic State in Palestine" spread fliers in east Jerusalem warning Christians who live there to brace themselves for "revenge," an Israeli television station reported.
Israel's Channel 10 television reported Thursday that it was the first time such a leaflet attributed to the Islamic State group was distributed threatening Christian residents of Jerusalem. The text of the message vowed to take "revenge" on "heretics."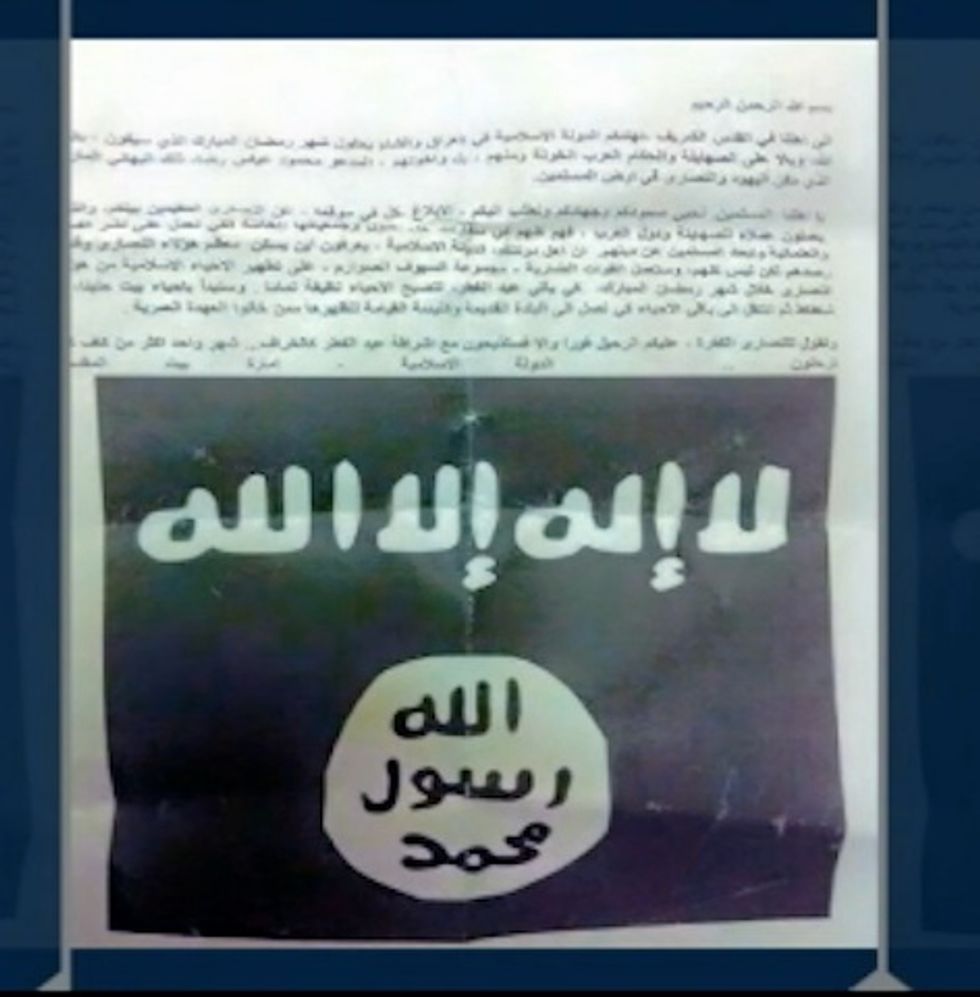 A flier signed by the "Islamic State in Palestine" threatened Christians who live in Jerusalem with "revenge." (Screenshot: Channel 10)According to the Jewish Press, the flier threatened Christians that they would be killed if they did not leave by the end of the current Muslim holiday month of Ramadan.
The leaflet was emblazoned with the black flag associated with the notorious jihadist group that has seized parts of Iraq and Syria, whose border is about 300 miles from Jerusalem.
"One can assume the Islamic State group is far from here and it's not in the territories [West Bank]," said Channel 10's Arab affairs reporter Zvi Yehezkeli. "But it's an absolute reminder that the Islamic State isn't only on the Iraqi border, it's also getting closer to the territories [West Bank] and to Gaza … and also to the areas of Arab Israelis."
Channel 10 reported that the threat against Palestinian Christians who live in east Jerusalem is "being taken seriously" by Israeli security forces.