Just days after he was arrested on the campus of the University of California, Los Angeles on a charge of assault with a deadly weapon — reportedly a kettlebell — legendary rapper Diddy fell into yet another hole.
Quite literally, this time.
At the BET Awards Sunday, Diddy — whose real name is Sean Combs — suddenly dropped out of camera view while he was performing onstage.
Another angle showed him having fallen into a hole in what appeared to be a catwalk — with one leg sticking out of the opening and the other down below — with fans reaching for their fallen hero on either side of him.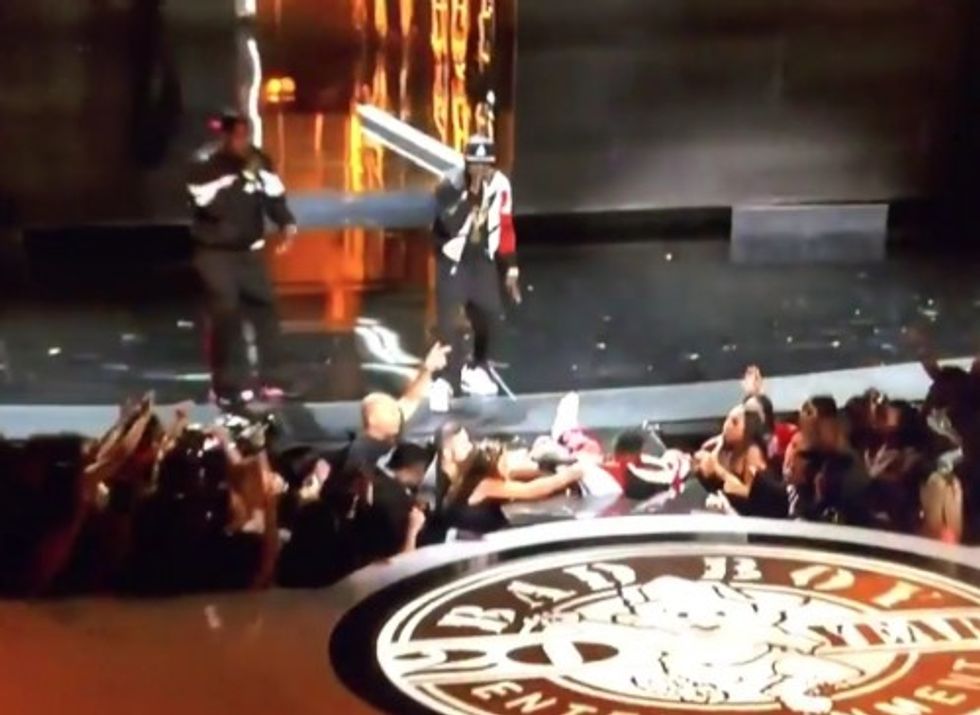 Image source: YouTube
But props to the hip-hop mogul formerly known as Puff Daddy — the 45-year-old sprang right back up and kept on performing.
Content warning: Clip contains several N-word references:
Watch the fall and rapid recovery.
This story has been updated.
—
Follow Dave Urbanski (@DaveVUrbanski) on Twitter