Police in Rowlett, Texas, have charged a 13-year-old girl with injury to a child and assault after a shocking video showing her brutally attacking a schoolmate who was holding a small child went viral late last week.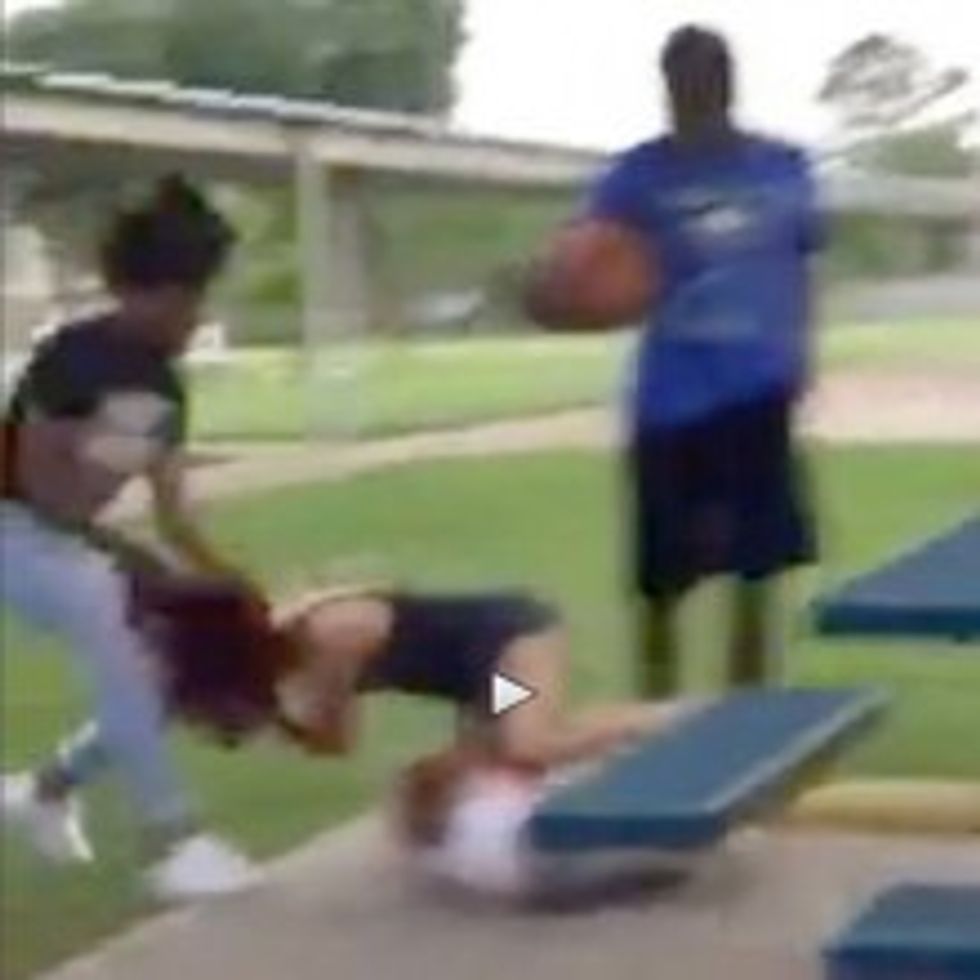 Screengrab via Live Leak
After police issued an arrest warrant for juvenile, the girl reportedly turned herself in and was booked at the Dallas County Henry Wade Juvenile Detention Center on Sunday. The vicious attack apparently occurred on June 19 outside of Herfurth Elementary School in Rowlett.
The victim, a 14-year-old girl, was holding her 3-year-old cousin when the attacker grabbed her by her hair, sending both her and the young child to the concrete. The assault reportedly stemmed from a "disagreement."
Rowlett Detective Cruz Hernandez told the Dallas Morning News that the 14-year-old girl and toddler both sustained minor injuries but did not require medical treatment.
"It's two teenage girls who have bad feelings [toward] each other…One took it way too far and definitely violated the law and jeopardized the safety of the 3-year-old," Hernandez added.
You can watch the disturbing video of the attack below -- but be warned, the content is extremely disturbing and contains strong language:
---