New dramatic video purports to show the terrifying moments in which the Tunisian beach town of Sousse turned into a nightmare destination after a gunman opened fire on resort-goers Friday, killing dozens of people.
The footage was reportedly taken by an unnamed hotel worker with his cellphone just moments after 23-year-old Seifeddine Rezgui began firing. It appears to show the worker pursuing Rezgui, who was shot dead by security forces.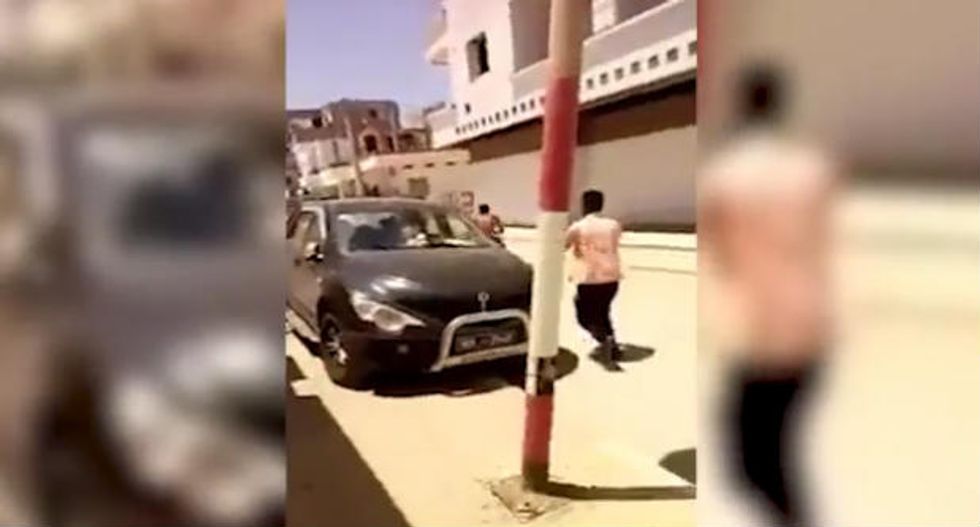 Image source: YouTube
In the video, the worker chases Rezgui inside of the beach resort area. Another loud explosion is believed to have been from a grenade, the Daily Mail reported.
Throughout the chase, sounds of gunfire can be heard as tourists try to scramble to safety. But the hotel worker continued to pursue the gunman, at one point even picking up what looks like a bottle of olive oil from a restaurant table as he gets closer.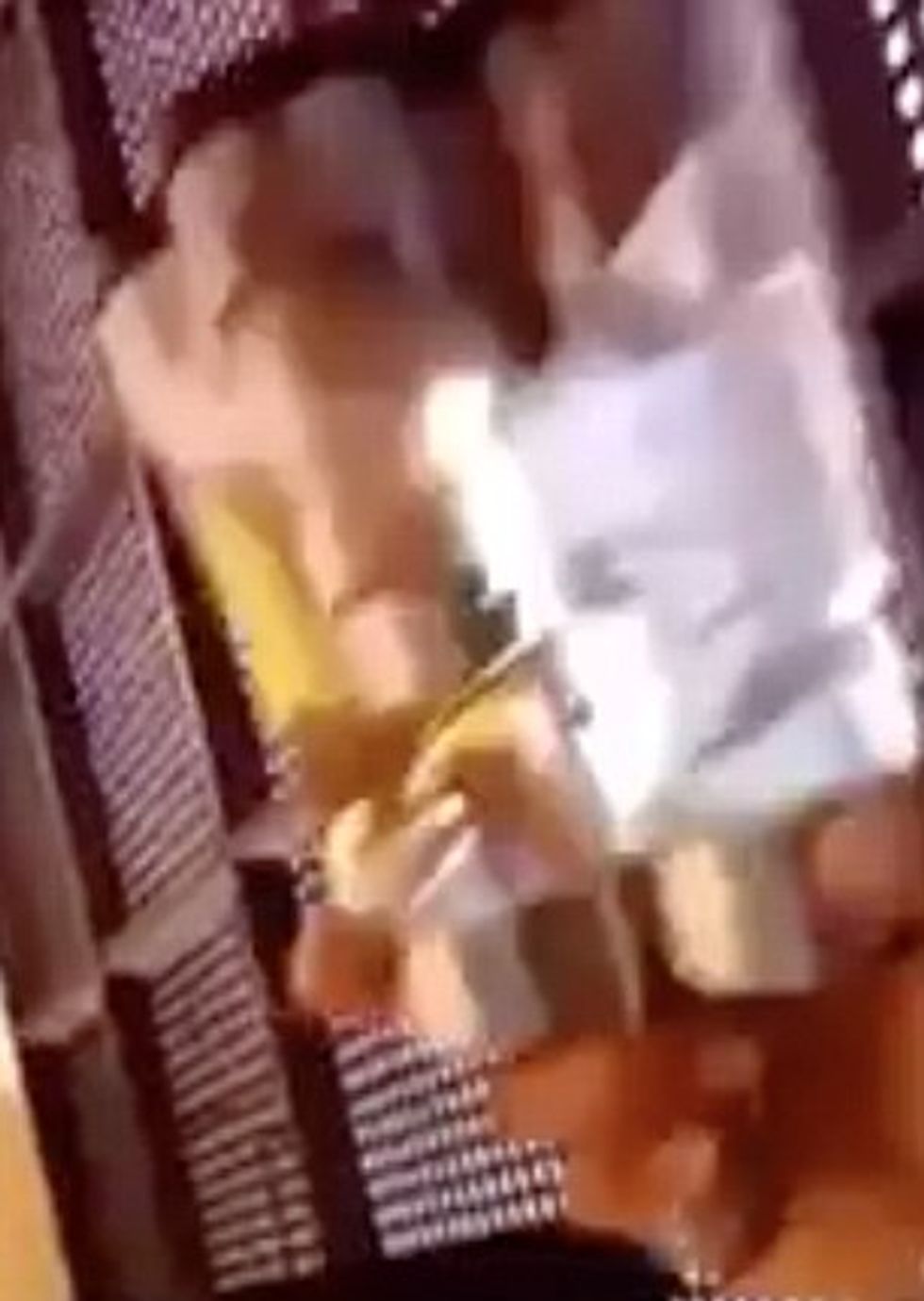 Image source: YouTube
Security forces fatally shot Rezgui. The Islamic State claimed responsibility for the attack, which killed 38 people, most of whom were British.
See the dramatic chase caught on camera:
According to the Associated Press, seven people were arrested Sunday and Monday in connection with the attack and were being interrogated.
Some witness accounts suggest there may have been a second gunman. Retired police officer Steve Johnson told the U.K. Mirror he saw an individual in red shorts carrying a rifle. Rezgui was dressed in black.
"We saw what we believe was a second terrorist. It was a guy in red shorts, walking down from the hotel into the pool area. He just had red shorts on, nothing else on his legs or his feet or his body. And he had an automatic rifle in his arms and people were just running from him," Johnson said.
Johnson said his colleagues saw a gunman in black and thought he was a police officer at first.
"So it was all pretty horrific. We stayed there until all the firing had stopped and the whole place was surrounded by police officers, military and helicopters," Johnson said.
(H/T: Daily Mail)
—
Follow Jon Street (@JonStreet) on Twitter