Echoing an article in Time that ran after the Supreme Court ruled that same-sex couples have the right to get married anywhere in the United States, Glenn Beck on Monday said he fears his belief in absolute truth could make him "an exile in [his] own land."
"The world has changed," Beck said on his radio program. "I told you at one point, 'You won't recognize your own country.' We are here. You are now on the outside looking in."
Beck said "who you sleep with" has nothing to do with his concern. Rather, what he fears is that Americans' right to live according to their religious beliefs will be threatened.
"This has nothing to do with who you're going to marry. It has everything to do with who [the churches] are going to be required to marry, if they are required to marry somebody that goes against their faith," Beck explained.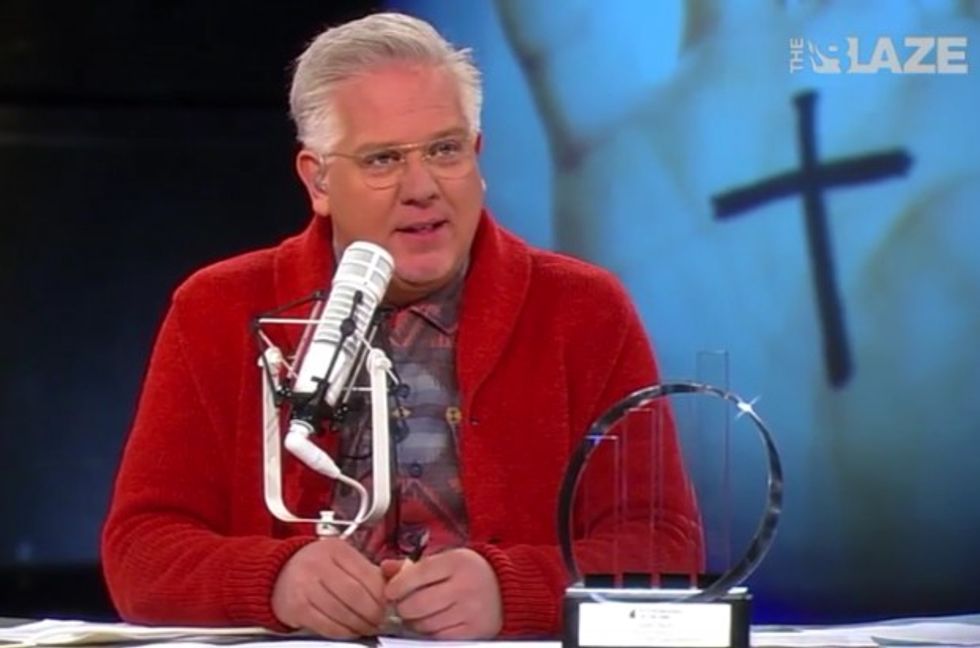 Glenn Beck speaks on his radio program June 29, 2015. (Photo: TheBlaze TV)
"We used to believe in absolute truth. I still do," Beck said. "I believe there is the existence of absolute truth, and right and wrong as established by God's commandments. Now, that may make me an exile in my own land. So be it, that's OK."
Beck said after the gay marriage ruling, "winning was the goal, not reconciliation," and "everybody who won wanted to rub the nose of anybody who lost; anybody who lost was seeking vengeance and revenge."
But Beck said rather than focusing on winning and losing, Americans must remember the "things that are absolutely true, that God teaches us are true."
"The first thing he teaches us is that we are all brothers and sisters," Beck said. "We're all taught this in our various religions, and we're all taught that we have to serve one another. ... We have to respect one another. We have to do what Paul taught us, follow after those things that make for peace."
Beck said it is a "lie" that talk radio is built on confrontation, and he is "tired of the hatred" people have for each other.
"That's not who we are. That's not who I want to be. That's not who I've ever tried to be. None of us have," Beck said. "But that's the role that we're put into. That's what the world makes us, and we help it along. I'm tired of it."
"We have to respect one another. But more importantly, we have to respect ourselves," Beck concluded. "We cannot abandon the truth. There is no middle ground on truth. We have to stand up for the truth, even while we practice tolerance and respect for beliefs and ideas that are different than ours and for the people that hold those ideas. We must practice tolerance and respect for others and their beliefs, including their constitutional right to state them openly."
"Forget about everybody else. How are you today? How am I today?" he added. "What other people do is not nearly as important in the grand scheme of things for our family as what we're doing today, what our children are witnessing us do today."
The full episode of The Glenn Beck Program, along with many other live-streaming shows and thousands of hours of on-demand content, is available on just about any digital device. Click here to watch every Glenn Beck episode from the past 30 days for just $1!