A 17-year-old listened to his grandfather's instructions and shot a male suspect who brazenly walked into his grandparent's Orlando, Florida, home early Sunday morning.
The suspect, identified as 21-year-old Reagan Quade, reportedly first encountered Robert Shuster and his wife, Linda, lounging in the living room. Schuster, who is reportedly disabled, said he and his wheel-chair bound wife first thought the man was their 17-year-old grandson, but quickly realized it was a complete stranger and "neither of us could do anything to help."
The grandfather said he instructed his grandson to go get his 9mm handgun, which he did. The 17-year-old then reportedly told the intruder, "I'll tell you one more time to get out of my house or I'm going to shoot you."
Rather than comply, the suspect grew aggressive and charged toward the grandson, Schuster said. When the suspect grabbed his grandson's arm, the grandfather told him what he needed to do.
"Shoot him, Neal. Don't let him hurt you," Schuster recalled telling his grandson.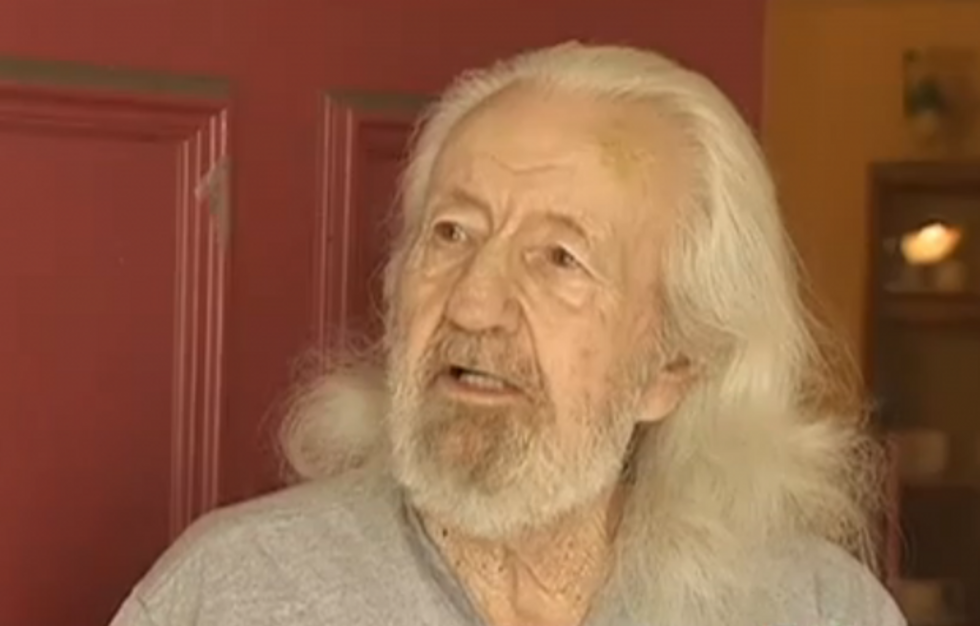 Screengrab via WFTV
The young man pulled the trigger, hitting Quade one time in the stomach.
Quade remained on the ground bleeding until police arrived. The suspect was placed into a medically induced coma, but is expected to survive to face burglary charges.
More from WFTV:
---