Civil rights icon and former Atlanta Mayor Andrew Young is imploring the black community to focus on addressing actual racism and the problems negatively impacting blacks rather than the Confederate flag, which is a merely a "symbol that means a lot of things to a lot of people."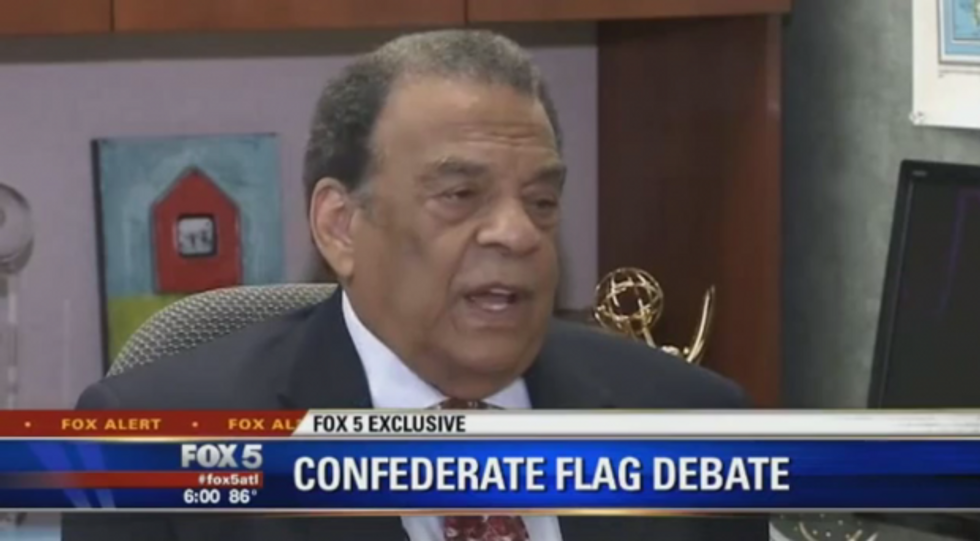 (WAGA-TV)
"The problems we face don't have anything to do with the flag," Young said in an interview with WAGA-TV in Atlanta. "The fact is that 93 percent of the black people killed are killed by other black people. So if black lives matter, let us start believing that we matter."
Young, who marched with Dr. Martin Luther King Jr., said the "challenge" facing the country is "not to wipe out our past history but to learn to live together in the future."
Watch the interview below:
While he acknowledged the Confederate flag represents a dark time in America's history, he also argued taking down the symbol doesn't actually accomplish anything in regards to race issues in America.
Violence reportedly broke out on Monday outside the South Carolina Statehouse as dueling demonstrators, some for and some against the flag, clashed over the divisive issue.
South Carolina lawmakers are expected to vote soon on whether or not to remove the Confederate flag that currently flies outside the government building.
---