When Darlene MacAllister, of Hanson, Massachusetts, looked in her rearview mirror and saw the blue flashing lights of a cop car, she immediately grew "scared."
"What did I do wrong? I know I was speeding a little bit trying to get home," she recalled thinking.
Her concern multiplied when a total of three police officers approached her and told her to exit her vehicle. She said the officers asked her several questions about the "sticker" on her car. What she didn't know is the cops were merely a distraction.
When she turned around, her U.S. solider son, who is based at Fort Carson, Colorado, was standing there. It was more than a little bit of a surprise for the mom, who didn't expect a Fourth of July holiday homecoming.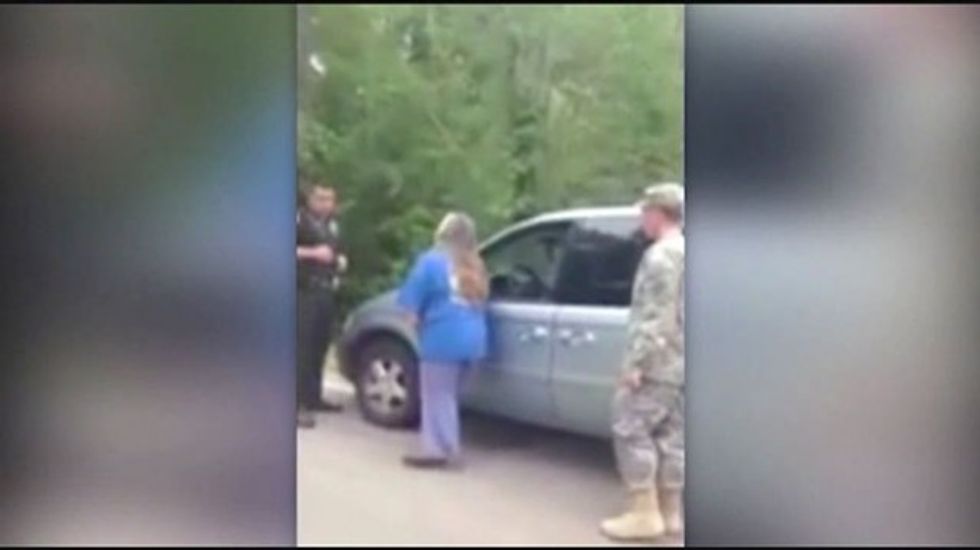 Screengrab via WKRN-TV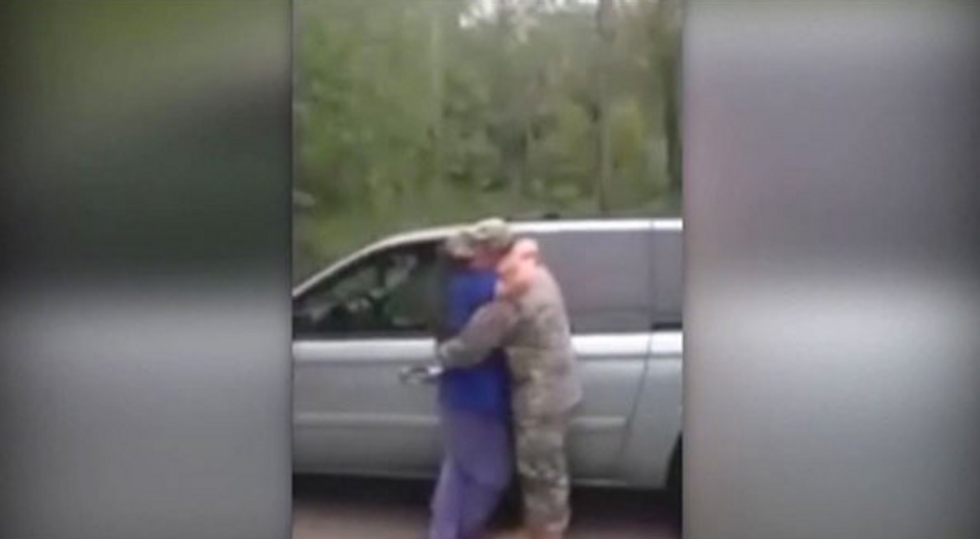 Screengrab via WKRN-TV
"It definitely caught me off guard because I just had hung up with him, saying he wasn't going to be home because his flight was cancelled," MacAllister said, according to WKRN-TV.
Her son, Alan, described the priceless look on his mom's face as "one of those looks like you're so happy but so pissed off at the same time." More importantly, the Army engineer is happy he will spent the Fourth of July holiday and celebrate his 19th birthday with his mom.
---