SPOKANE, Wash. (TheBlaze/AP) — A witness says an unarmed Mexican immigrant fatally shot by police in Washington state fought with an officer, threw rocks and told officers to shoot him before they opened fire.
Witness Miguel Estrada, who was interviewed the day after the Feb. 10 shooting in Pasco, said he saw Antonio Zambrano-Montes throw rocks at officers then run away.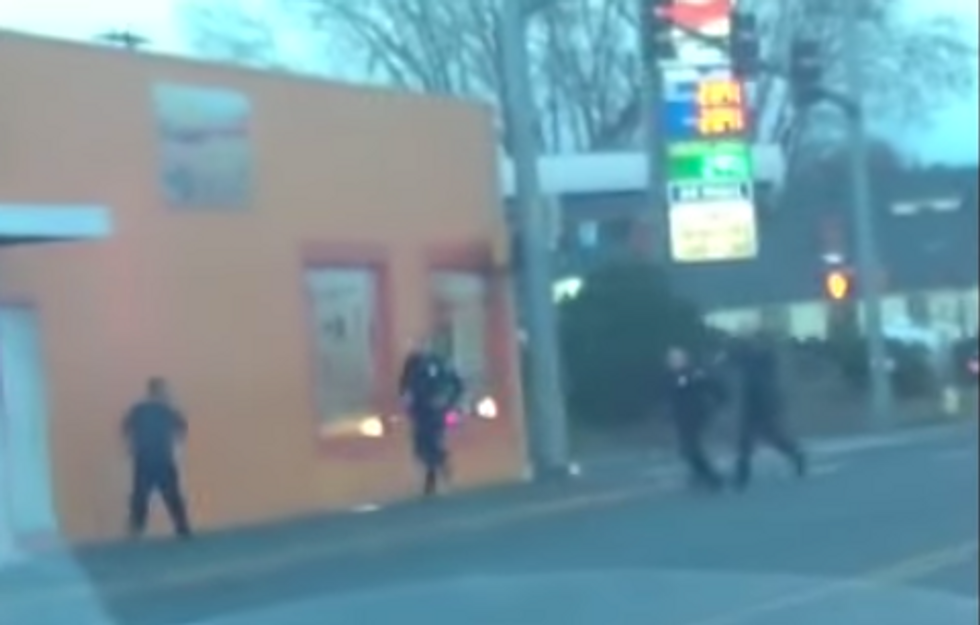 (YouTube)
In files released by authorities Wednesday, Estrada said Zambrano-Montes screamed at officers: "'If you are gonna shoot me, shoot me.'"
Watch the video below (Warning: Graphic content)
The death of Zambrano-Montes was captured on video and sparked months of protests in the agricultural center in Eastern Washington.
A prosecutor is deciding whether the three officers who shot Zambrano-Montes should face criminal charges, a process likely to take months.
---