A 12-year-old in Washington is hospitalized in serious condition this week after a firework exploded while he was holding it.
Jordan Bernstine from Auburn was holding a "sparkler bomb" earlier this week when it went off in his face, according to KCPQ-TV. He is being treated at an area hospital for second-degree burns on 25 percent of his body, a police report stated.
"I really thought I was about to really lose my son and it really scared me," Greg Bernstine, the boy's father, told KOMO-TV. "You see these things happening to other people and it really touches you. When it happens to you it's something different."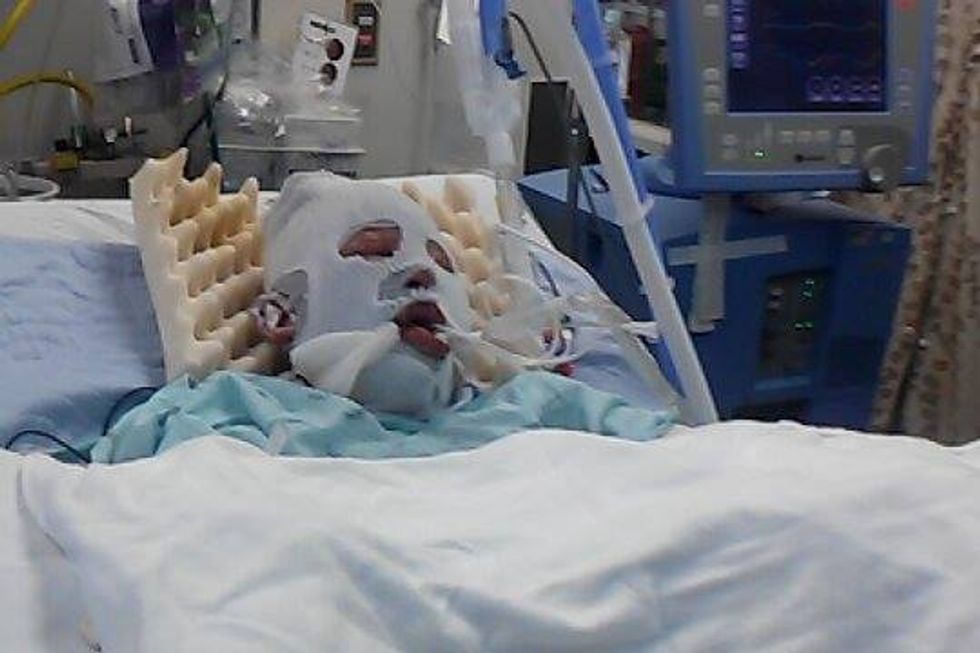 Image source: GoFundMe
According to a Go Fund Me page set up for the family, doctors estimated that Jordan could be in the hospital's burn unit for least a month.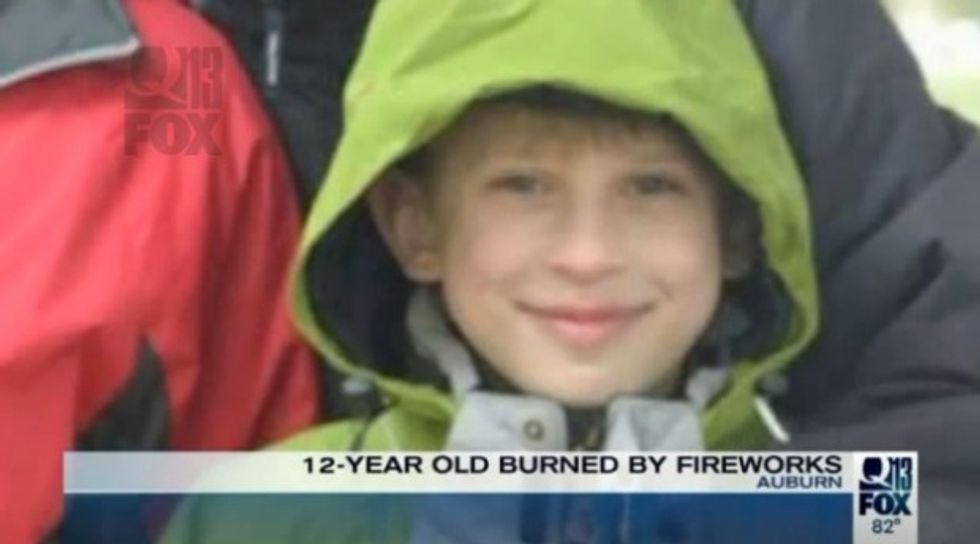 Jordan is being treated at a hospital's burn unit for second degree burns after a firework mishap. (Image source: KCPQ-TV)
Officials are encouraging people to attend professional firework displays over the holiday weekend rather than setting off their own due to dry weather conditions and the potential for setting off brush fires, the KCPQ reported.
Watch the news station's report:
The city's police and fire department put out an infographic on its Facebook page detailing how in the month of June alone there were 82 fireworks-related police calls.
This case serves as a reminder ahead of the Fourth of July holiday weekend that fireworks can be dangerous objects. A couple of years ago, TheBlaze talked to a retired firefighter who gave some safety tips and said people need to realize that some fireworks "are actually bombs."
—
Front page image via Shutterstock.