Outspoken actor and activist George Takei, known for his role as Hikaru Sulu in "Star Trek," said that he and his husband are "overjoyed" by the Supreme Court's legalization of same-sex marriage, and issued some shocking comments about conservative Justice Clarence Thomas.
"We are overjoyed, we are proud, and we feel fully American," Takei told KSAZ-TV.
But it was the 78-year-old actor's comments about Thomas that are capturing the most attention.
"He is a clown in blackface sitting on the Supreme Court. He gets me that angry," Takei said, visibly flustered as he railed against the African American justice. "For him to say slaves had dignity ... I mean, doesn't he know slaves were chained? That they were whipped on the back?"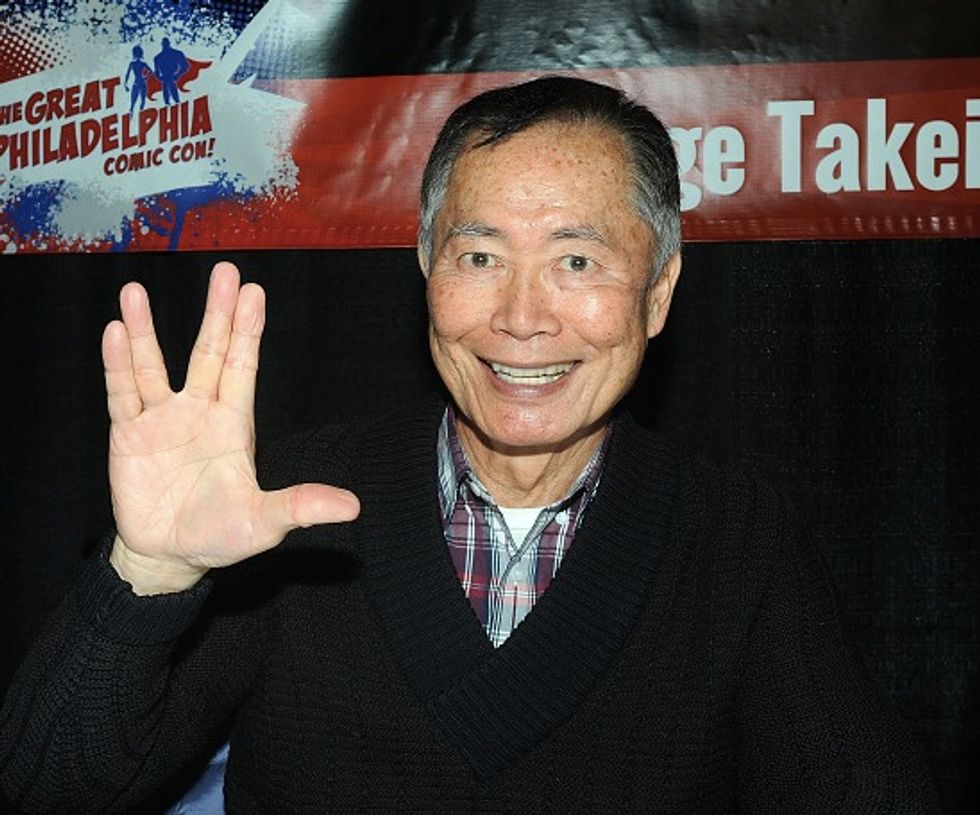 George Takei attends the 2015 Great Philadelphia Comic Con at the Greater Philadelphia Expo Center on April 4, 2015 in Oaks, Pennsylvania. (Photo by Bobby Bank/WireImage)
The actor was responding to a portion of Thomas' dissent that discussed human dignity:
"Human dignity has long been understood in this country to be innate. When the Framers proclaimed in the Declaration of Independence that 'all men are created equal' and 'endowed by their Creator with certain unalienable Rights,' they referred to a vision of mankind in which all humans are created in the image of God and therefore of inherent worth. That vision is the foundation upon which this Nation was built.

The corollary of that principle is that human dignity cannot be taken away by the government. Slaves did not lose their dignity (any more than they lost their humanity) because the government allowed them to be enslaved. Those held in internment camps did not lose their dignity because the government confined them. And those denied governmental benefits certainly do not lose their dignity because the government denies them those benefits. The government cannot bestow dignity, and it cannot take it away."
It was these lines that infuriated Takei, who went on to call Thomas an "embarrassment" who doesn't deserve to serve on the Supreme Court, citing in a separate op-ed his own experience living an internment camp as a child.
"He is an embarrassment," he told KSAZ-TV. "He is a disgrace to America."
Watch Takei's comments below:
(H/T: The Hill)
--
This post has been updated.