MANILA, Philippines (TheBlaze/AP) — A wooden ferry boat with 189 passengers on board capsized 100 meters from a pier in the central Philippines, and 36 people were confirmed dead.
By Thursday afternoon local time, rescuers were in the waters off Ormoc city on Leyte Island looking for 26 people still missing.
Coast guard spokesman Armand Balilo in the capital, Manila, said 127 have been rescued so far.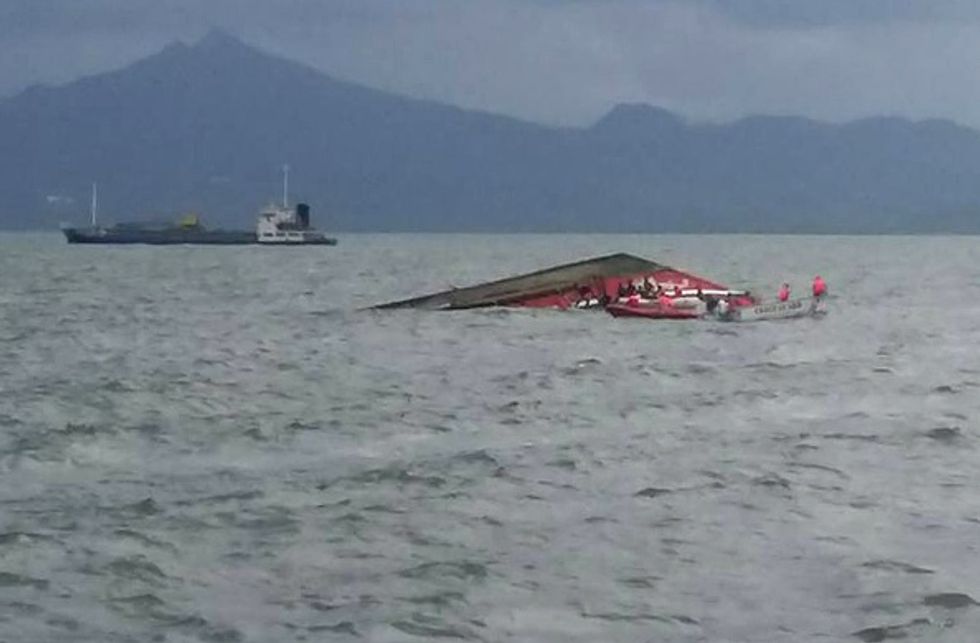 At least 36 people were killed after a passenger ferry with close to 200 people on board capsized in rough waters in the central Philippines on July 2, officials said. (STR/AFP/Getty Images)
Among the nearly 200 passengers were at least three Americans and a Canadian who were rescued Thursday.
Lawrence Drake, 48 years old, of Rochester, New York, said he was able to revive a woman who wasn't breathing while they were in the water via mouth-to-mouth resuscitation. A retired firefighter and emergency medical technician, Drake said he also saved an 8-year-old boy and the woman's pregnant daughter.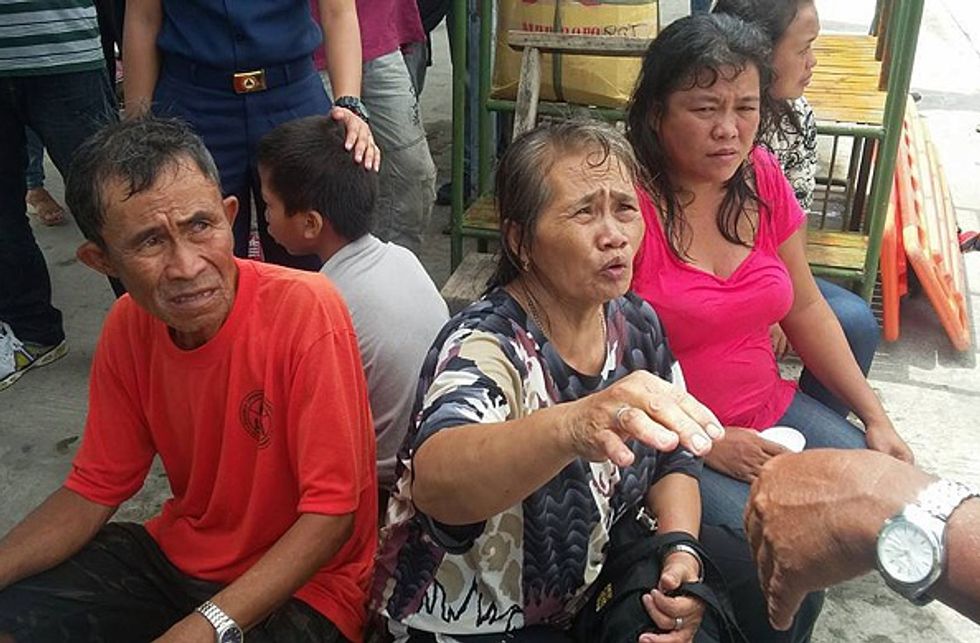 Survivors of a passenger ferry that capsized in rough waters speak to local rescue officers after arriving at the pier in Ormoc City, central Philippines on July 2, 2015.  (STR/AFP/Getty Images)
Drake, who was traveling with his Filipino wife and mother-in-law, said he saw at least seven bodies floating in the water, including two children.
Balilo said the ferry, MB Kim Nirvana, had just left Ormoc for Camotes Islands, about 44 kilometers to the south, when it was hit by big waves. Survivors told the Associated Press by cellphone that the bow of the ferry suddenly rose from the waters before the vessel flipped over on one side and began to sink.
Some of the rescued crew were taken into custody pending an investigation.
Last year, a ferry boat capsized in South Korea, killing more than 300 people. The captain of that ferry was found guilty in April of "homicide by willful negligence."