CNN host Don Lemon confronted GOP presidential candidate Donald Trump on Wednesday night, asking why the famed businessman mentioned rape while discussing Mexico and illegal immigration during his recent campaign announcement.
As TheBlaze previously reported, Trump said, "When Mexico sends its people, they're not sending their best. They're sending people that have lots of problems. They're bringing drugs. They're bringing crime. They're rapists."
The businessman didn't back away from these remarks in an exchange with Lemon, despite the protests that have followed.
"Well, if you look at the statistics ... on rape, on crime, on everything coming in illegally into this country, they're mind boggling," Trump responded. "If you go to Fusion you will see a story about 80 percent of the women coming in — I mean, you have to take a look at these stories ... All I'm doing is telling the truth."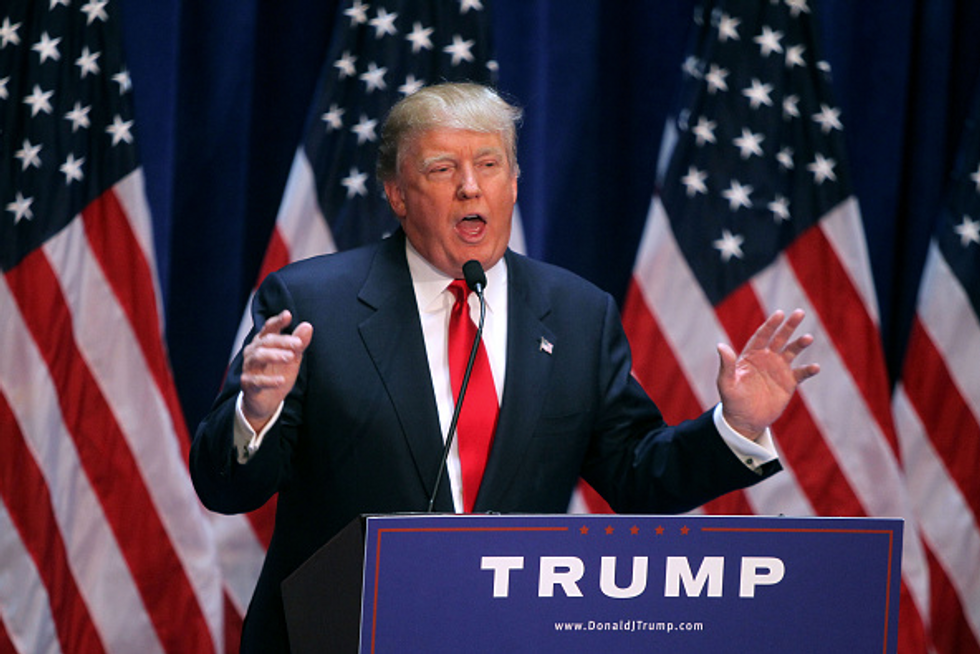 Donald Trump makes presidential announcement at Trump Tower on June 16, 2015 in New York City. (Photo by Steve Sands/Getty Images)
Lemon responded that he saw the Fusion article that Trump was referencing  — a story that claims that "80 percent of Central American girls and women crossing Mexico en route to the United States are raped along the way" — and pushed back quite a bit.
"I've read the Washington Post, I've read the Fusion [article]. I've read the Huffington Post, and that's about women being raped," Lemon said. "It's not about criminals coming across the border, entering the country."
Trump, though, further defended his comments.
"Somebody's doing the raping, Don. I mean, you know, somebody's doing it. You say it's women being raped," he responded. "Well, who's doing the raping? ... How can you say such a thing?"
Earlier in the segment, Trump said that he believes illegal immigration is "killing" America, dismissing the business rifts that have developed in recent days between him and both NBC and Macy's.
"They folded under pressure," he said of Macy's.
Watch the segment below:
(H/T: Mediaite)