A former high school football star in Coppell, Texas, was reportedly playing basketball with friends at an area middle school when a gunman opened fire, letting off at least six shots in his direction.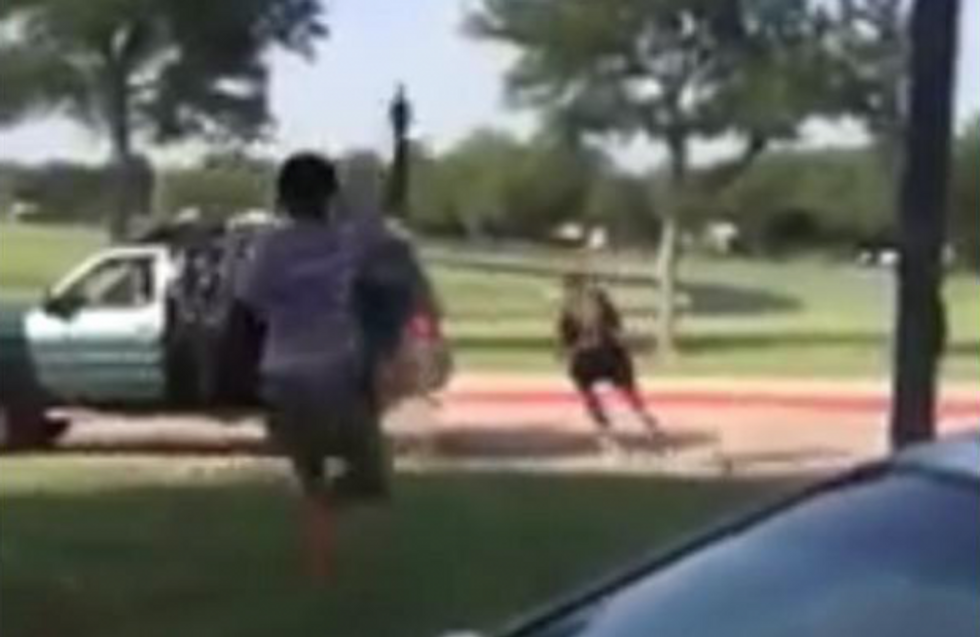 YouTube screengrab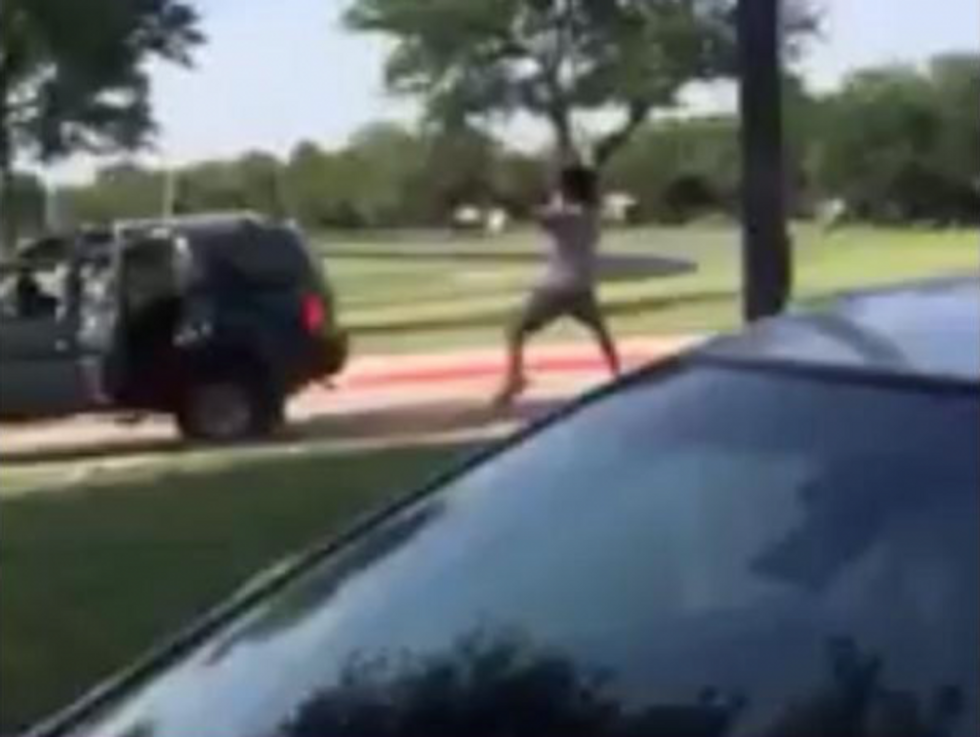 YouTube screengrab
Charles West, 18, who has committed to play football at Brigham Young University, was shot one time in the arm as he ran for his life, but avoided any life-threatening injuries. He was treated at Parkland Hospital and released a short time later.
Police reportedly arrested a suspect in connection to the shooting on Monday afternoon. The unidentified suspect has been charged with aggravated assault with a deadly weapon. The motive for the shooting was unclear.
Intense video of the shooting was circulating on social media Monday (Warning: Strong language):
As D Magazine notes, this isn't the first time West has been in the news:
It's the second time this year that West has gotten his name in the papers for activities unfortunately unrelated to sports. In January he was arrested and charged with aggravated assault with a deadly weapon and possession of marijuana during an incident in which he also allegedly solicited sex from a prostitute specializing in foot fetishism and S&M.
---