Glenn Beck said he will be taking the month of July off to rest his vocal cords on the instructions of his doctor.
"As you may or may not have noticed over the last couple of months, my voice has been changing a bit," Beck said in a video posted on Facebook Monday. "Because I have had problems with my nerves and my vocal cords in the past, where my voice has stopped working, I have been a little concerned."
Beck said his doctors have advised him to rest his vocal cords for several weeks, but expect him to make a full recovery.
He is expected to return to hosting his radio and television programs on Monday, August 3.
"I just want you to know that I am -- I know what I have to do," Beck said. "And I know how much work is left to do. ... [This is] not going to stop me, and it's only going to sharpen my focus. I intend on using the next few weeks for intensive study on figures of the past, figures of courage, figures of people who have really made a difference."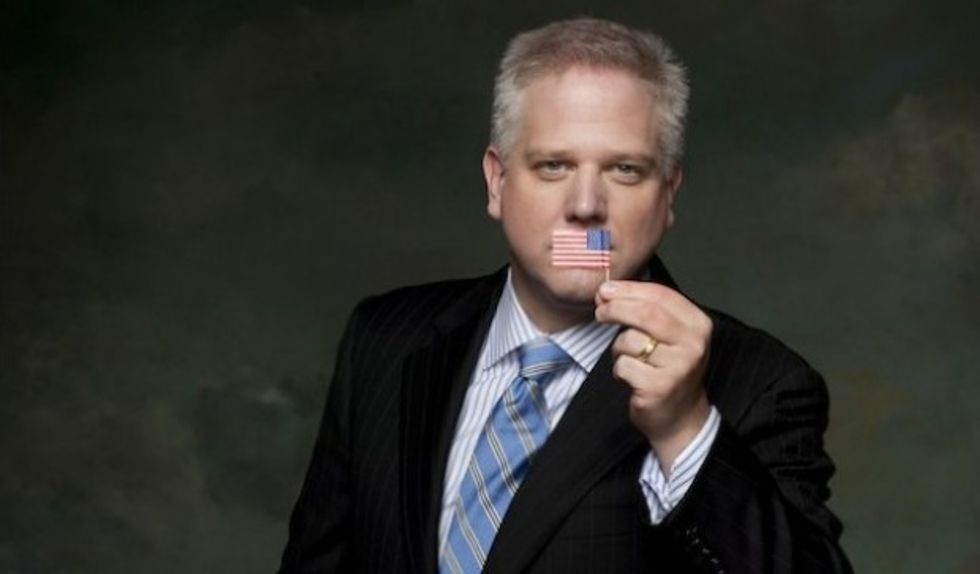 Image via glennbeck.com
A statement released by TheBlaze said Beck has been diagnosed with "severe vocal cord strain, caused by overuse."
"During this four-week period, Glenn will need to fight every urge to speak to give his vocal cords rest, and a selection of guests offering similar entertaining and enlightening points of view will host his radio and television programs," the statement said.
Beck said he believes the resting time will be a "great advantage" for his "Never Again Is Now" event in Birmingham, Alabama, on August 28.
"Because of all of the things that I do, it is very hard for me to keep ahead of the game, and this will give me a few week head-start to be able to really focus on where we need to go next," he said.
Beck concluded his video with a word of gratitude, saying it may be the first time in 15 years that he will be able to listen more than he speaks.
"I thank you for your prayers, your concerns, your viewership, your listenership -- so important -- your membership to TheBlaze," he said. "I thank you so much for that as you keep us going here in this troubled time. I will speak to you again in about a month."
Watch Beck explain his health situation: