Two suspects thought the owner of a Houston, Texas, gun store had left for the day when they attempted to break into the establishment on Tuesday morning, according to police -- but they quickly learned how wrong their assumption was.
As the men allegedly entered through the front door, the owner of the gun store emerged with a shotgun and opened fire. He hit of the suspects fatally and the second suspect ran for his life, officials said. The second suspect remains at large.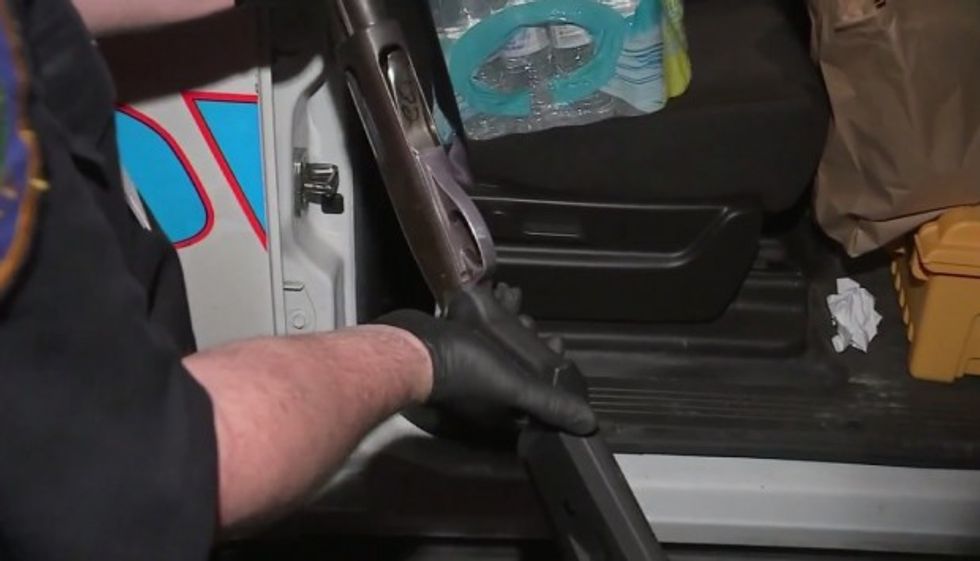 KTRK-TV
Police said there were "no shots fired from the suspects."
When a police spokeswoman was asked by KTRK-TV what she thought about "crooks who try to break into gun shops," she laughed and replied, "It's Houston."
Police said a Harris County grand jury will decide if the gun shop owner will face any charges related to the incident.
More from KTRK-TV:
---