YouTube has reinstated the trailer for a scripted film about homosexuality that the video-sharing site previously removed over the weekend, saying that it violated the platform's "policy against spam, scams, and commercially deceptive content."
The clip, which advertised "Audacity," a film written and executive produced by evangelist Ray Comfort, was no longer available on YouTube as of Monday morning, with Comfort originally stating that he suspected someone at the company "didn't like what they saw" and axed it.
But he's now apologizing to YouTube for jumping to conclusions about the motivations behind the removal.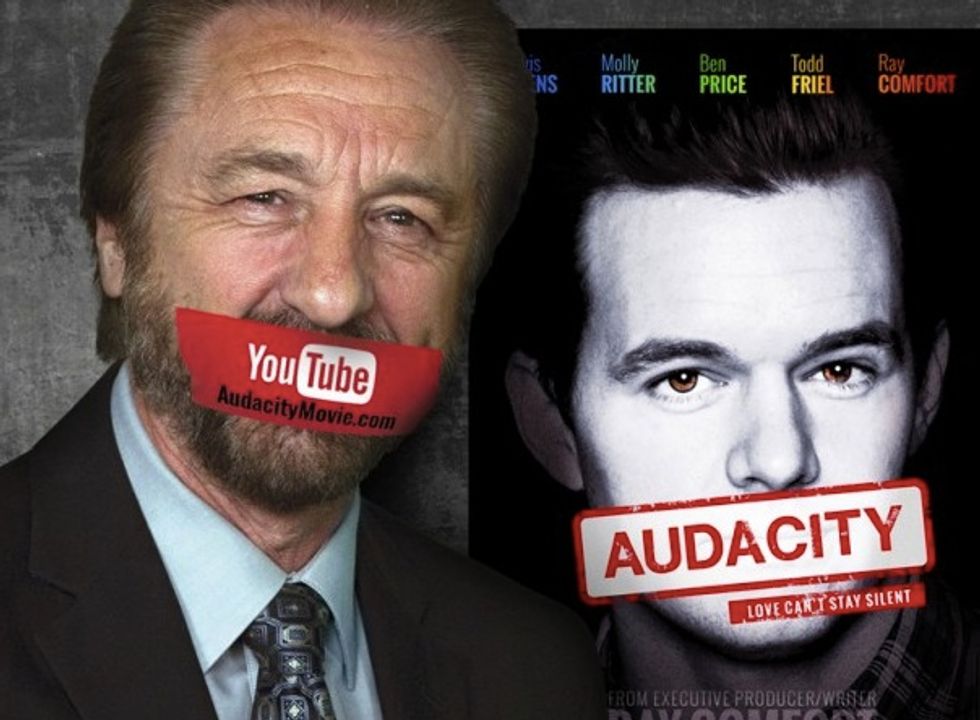 The trailer for Ray Comfort's "Audacity" has been reinstated by YouTube (Ray Comfort)
"Since we found nothing in it that fit that description [of the violation], we naturally concluded that YouTube didn't like the content and yanked it. Our problem is that we were looking at the trailer for some sort of violation," Comfort told TheBlaze on Tuesday. "YouTube kindly explained that we had violated their metadata policy."
Comfort said that his organization had added keywords to the video's description section, which is against YouTube's policy — something that he said he wasn't aware of before the company explained the removal.
YouTube subsequently reinstated the original clip, keeping in tact all of its associated links and embeds.
"This is a good lesson for us to thoroughly research such things so we don't violate policy and to avoid jumping to judgment," Comfort said. "While we appreciate the many people who supported us in this incident, we offer our sincere apologies to YouTube for wrongly suspecting them of blame."
Watch the "Audacity" trailer below:
In a statement issued to TheBlaze on Monday prior to the "Audacity" trailer being reinstated, a YouTube spokesperson declined to specifically address the clip.
"While we don't comment on individual videos, YouTube does have strict spam and metadata policies," the statement read. "If a video is flagged by our community that violates these policies it is removed."
In a separate email, a representative said, "Videos are only removed if they violate our policies."
"Audacity" has sparked no shortage of controversy since its release earlier this month, with Comfort previously told TheBlaze that the movie presents the biblical view of homosexuality. The evangelist said that he's hoping to better equip Christians to tackle homosexuality in an era that has become increasingly more favorable toward same-sex relationships.
Read more about "Audacity" here.