A full-page ad that appeared in the New York Times on Tuesday advertised NY CityFest, a massive Christian concert and revival that is set to unfold in Central Park on July 11.
But the ad also included something that is rarely seen inside of the popular newspaper: an explanation of Jesus' death, as well as the Christian salvation message as presented in the Bible.
That message appeared on page C5 in the the paper's arts and entertainment section under a header that read, "Good News in the City" and a picture of internationally known evangelist Luis Palau, whose ministry is organizing the massive event that will likely draw tens of thousands.
"The greatest news the world has ever heard is the message of Jesus. As the Bible tells us: Jesus came that we might have life, and 'life to the fullest.' He came to 'save us from our sin' and put us back into 'a right relationship with God,'" the message reads. "Jesus died for us, yet the grave couldn't hold him. He rose again. He conquered death. And now, anyone who puts their trust in him and asks for his grace will be reconciled to God."
See the full-page ad that includes the gospel message below: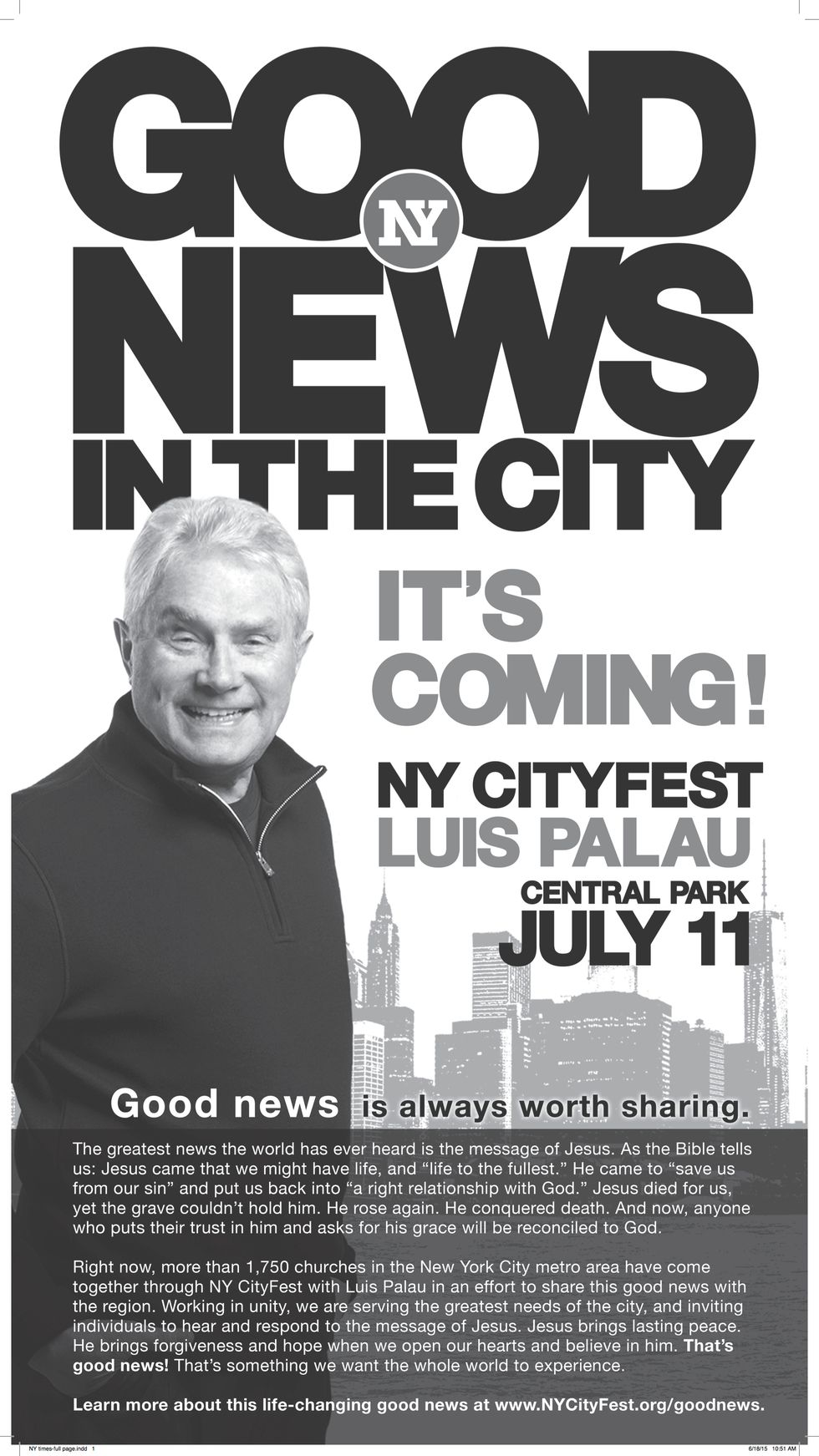 Luis Palau Association
The ad also noted that more than 1,750 churches have come together to help make NY CityFest a reality. Find out more about the event, which will include famous Christian music acts and speakers and will take place on the Great Lawn in Central Park here.