An 11-year-old Arizona girl with leukemia reacted in shock Tuesday when she learned Taylor Swift had donated $50,000 to help her battle cancer.
"Oh my God," Naomi Oakes uttered as she lay in her hospital bed. "I can barely breathe."
"I seriously think I'm going to pass out right now," the 11-year-old added.
The Arizona girl was diagnosed in late-June with an aggressive form of leukemia, KNXV-TV reported. Under orders from her doctors, Oakes is not allowed to leave the hospital for six to nine months, forcing her to miss Swift's August concert in Phoenix.
After she was diagnosed with cancer, Oakes' family created an online video with the hope of getting Swift's attention. The 11-year-old had chosen the singer's smash-hit "Bad Blood" as her "fight song" as she battles cancer.
Just two days after posting the video on YouTube, Swift donated $50,000 to Oakes' online fundraising campaign, KNXV reported.
The singer wrote, "To the beautiful and brave Naomi, I'm sorry you have to miss it, but there will always be more concerts. Let's focus on getting you feeling better. I'm sending the biggest hugs to you and your family."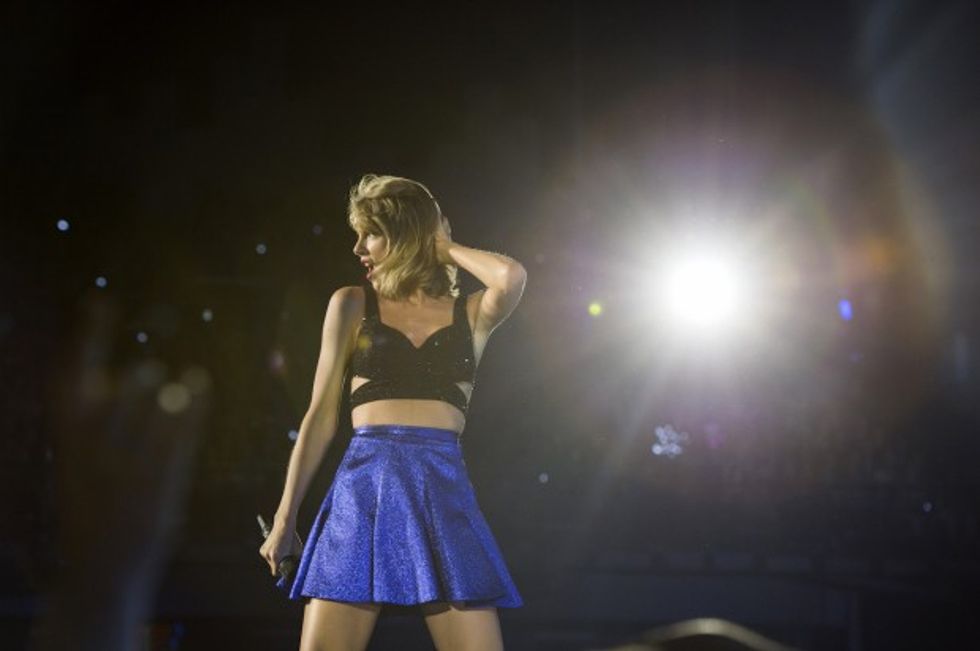 Taylor Swift brings The 1989 World Tour to 3Arena on June 29, 2015 in Dublin, Ireland. (Photo by Carrie Davenport/Getty Images for TAS)
Oakes' uncle was so floored by the news, he told KUTV that he "broke down and cried."
"It's just amazing that there's somebody with her celebrity that would think about people and be able to donate," he told the local news station.
Swift has previously received attention for similar actions of good will. Previously she has called children with cancer, surprised fans with gifts and performed for individuals in the hospital.
—
Follow the author of this story on Facebook, Twitter and Instagram: