Singer Ariana Grande was captured on surveillance footage over the July Fourth weekend contaminating donuts and blasting the U.S.
Video obtained by celebrity-gossip website TMZ shows Grande, accompanied by one of her backup dancers, appear to lick donuts on display as the worker is in the back preparing a fresh batch.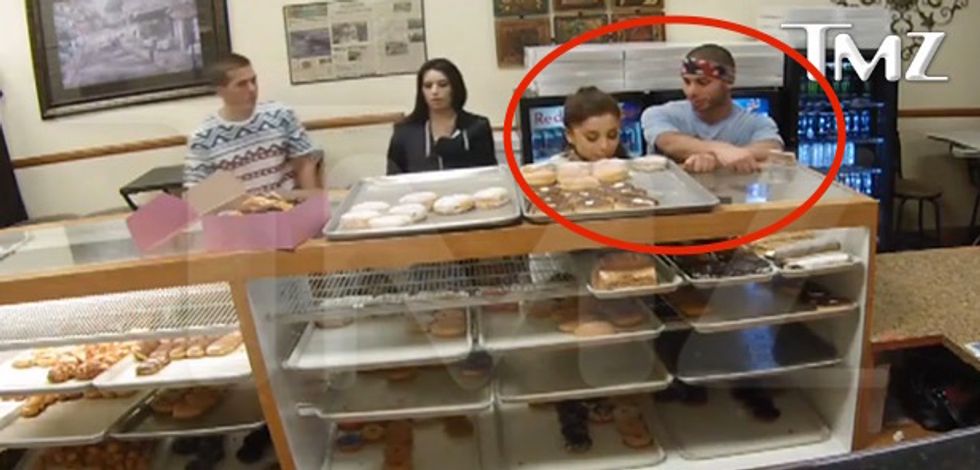 Image source: Screen grab via TMZ
The Grammy-nominated singer, amused by her actions, laughs and smiles after leaving her mark on the dessert food.
The worker is then seen in the video placing a fresh batch of donuts on the counter. Grande wasn't too pleased, however.
"What the f*** is that?" she said. "I hate Americans. I hate America."
The singer, who was set to perform at this weekend's MLB All-Star Game, reportedly pulled out of the commitment following the controversy. Sources told a local Fox affiliate that she would no longer be performing.
Sources tell @FOX19 that singer @ArianaGrande has pulled out of the MLB All-Star Game concert: http://t.co/6Sj3uHOeuK

— TheBlazeNOW (@TheBlazeNOW) July 8, 2015
—
Follow the author of this story on Facebook, Twitter and Instagram: